Xiaomi is a fairly young company. The more than 10 years that he has been in the industry may not seem like much, but they have been enough to outperform not only other Chinese brands, but also giants like Samsung and Apple.
As always, these figures come from a study by a consulting firm, in this case Counterpoint Research, but they give us an idea of ​​the direction of the company.
An image that says it all
In the original article, the consulting firm released its sales estimate for each brand in June. This is a very short period of time, and in July or the following months the trend could be reversed, but the image accompanying the text makes it very clear what, almost certainly, can happen.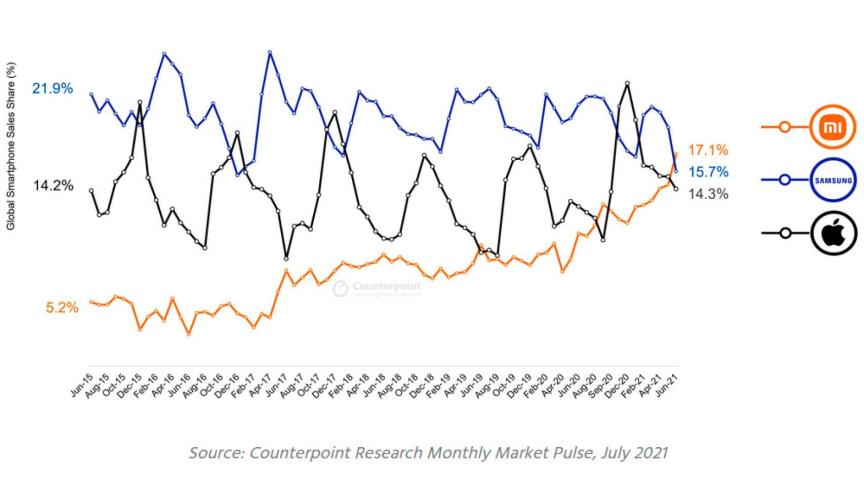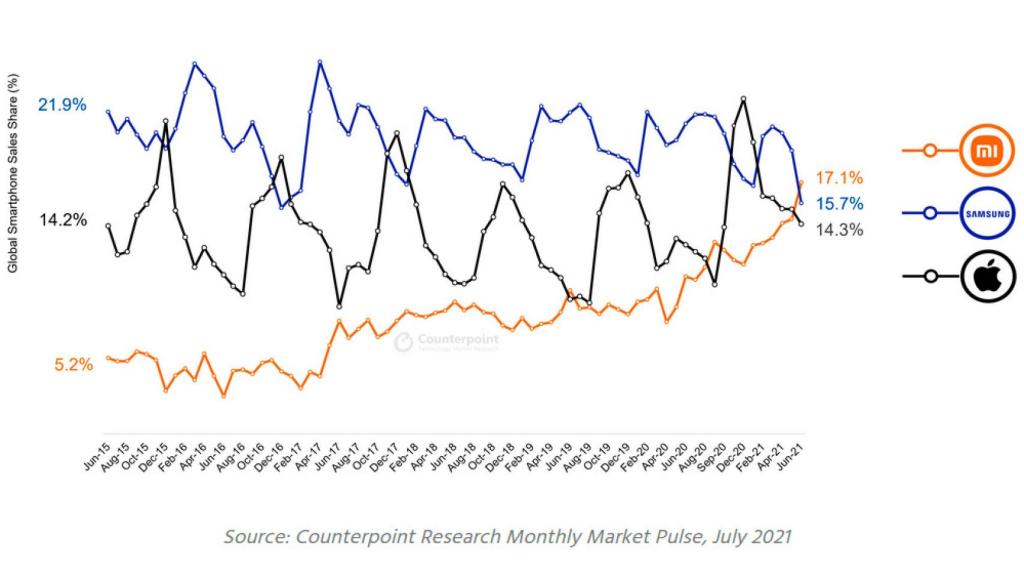 Unlike Samsung and Apple, Xiaomi doesn't seem to see its sales impacted by time of year, seasons, or holiday campaigns.
If you look at the black line, that of Apple, it is perfectly appreciated at what time of each year he launches his iPhone. Samsung's is also iconic, but because it's only Apple's investment. The more Apple sells, the less Samsung sells, and vice versa.
However, Xiaomi has a broken but still growing long-term ascending line, and in June 2021 for the first time it overtook Samsung globally.
Lei Jun's company reaches the 17.1% market share while Korean remains at a 15.7%. Apple is the third and has a 14.3%.
True, in the fall Apple will increase significantly with the iPhone 13, but we will have to look at what happens with Samsung, which will soon have the presentation of the new folding, and with Xiaomi, which has confirmed that it will launch the Mi soon. MIX 4.
it may interest you
Follow the topics that interest you
.