The year ends and with it the last chance for other developers to fulfill their promise of upgrading to Android 10 before the end of 2019. Xiaomi's latest model on get the latest version of Android It's the Xiaomi Mi Mix 3, the first to get the solid Android 10 in the hands of the MIUI 11.
The slim model is the last to get the MIUI 11 based on Android 10 after it arrived on Xiaomi Mi 9, Xiaomi Mi 8, Xiaomi Mi 9T Pro or Xiaomi Mi Mix 3 itself, though it is still in beta. In this case the review is the final version.
First in China
The news of renewal came from China. When the terminal accepts MIUI 11.0.1 based on Android 10 and a security update in November 2019. The Xiaomi Mi Mix 3 already has 11 MIUI variants under Android 10 since October, though the main difference is that it's now the last version and, therefore, stable and they are not prone to errors.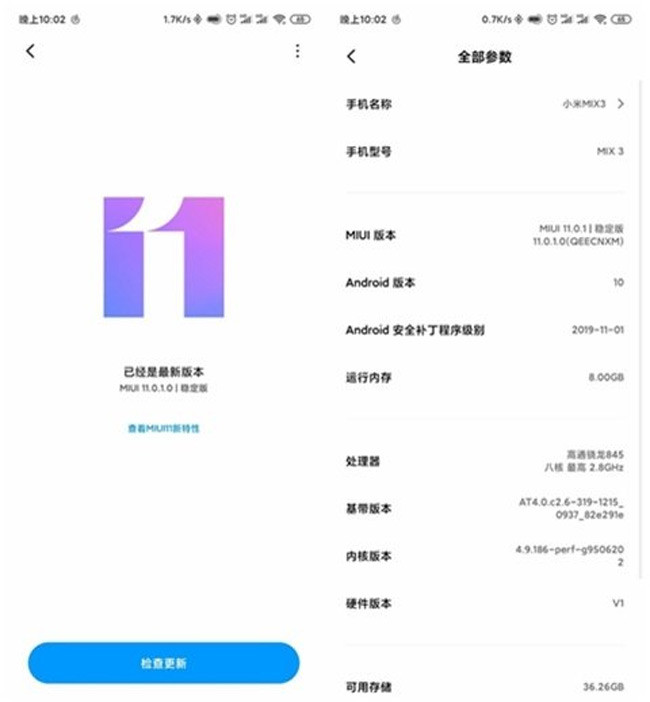 This update means that Xiaomi Mi Mix 3 users can enjoy the latest MIUI News 11 including the updated look and typefaces, its AirDrop and other new features that we know a little bit like the screen caliper or the audio scale.
The MIUI 11 update with Android 10 starts with Chinese Xiaomi Mi Mix 3, though it shouldn't take long to spread around the world. In the Mi user community, the president recently shared updates on updates Spain: specific dates have not been added, although it is specifically stated that "the Mi 8 family, Mi Mix 2s, Mi Mix 3 and Pocophone F1 will soon receive an update on Android 10".
Via | Gizmochina