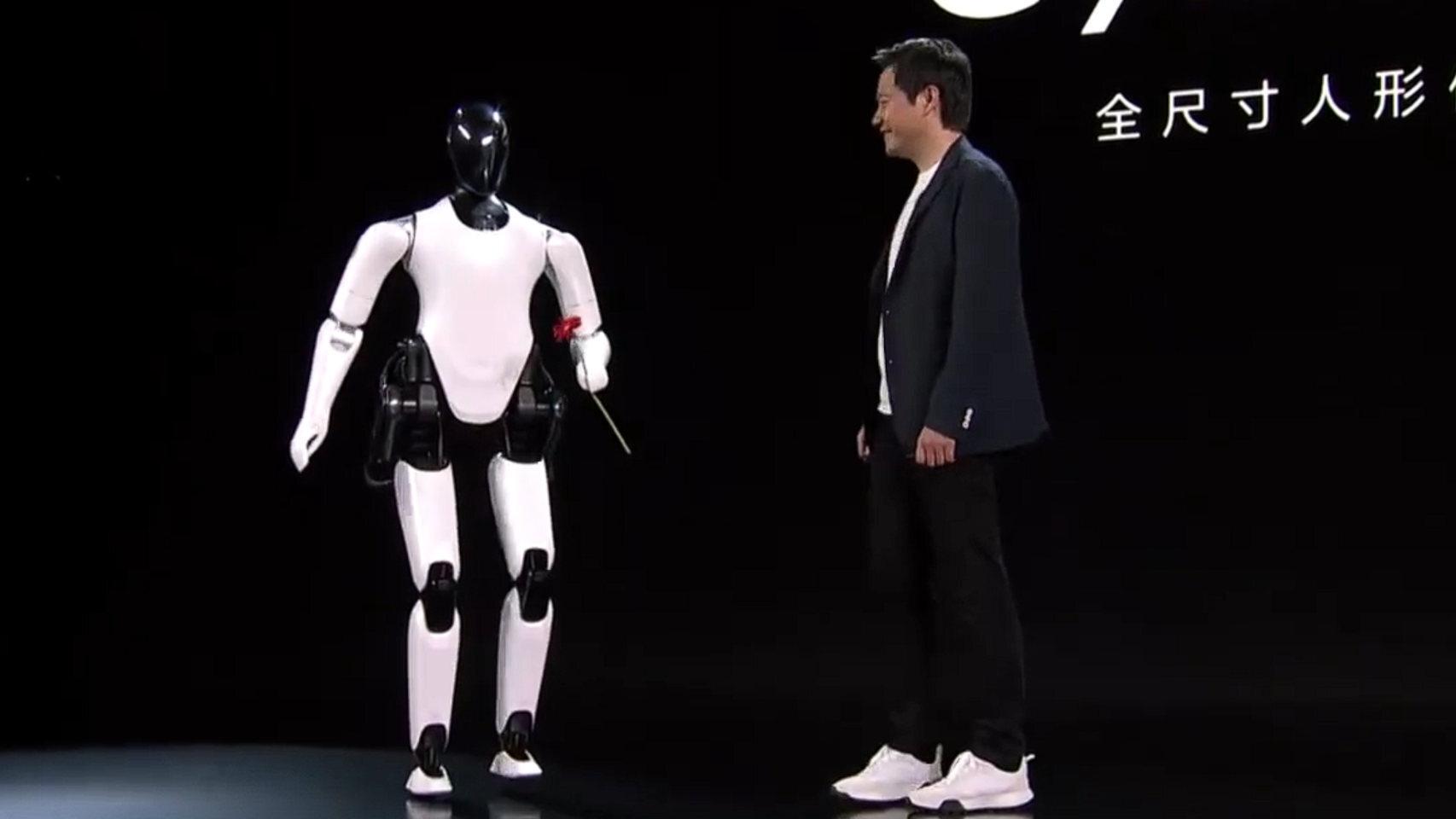 Sometimes it's easy to forget that in China, Xiaomi is one of the big companies in the country, not just in the tech sector; its influence touches all aspects of daily life, and it is not surprising that it is spreading more and more.
[Xiaomi Mi Robot Vacuum Mop 2S, 2 Pro y 2 Ultra ya se pueden comprar en España]
Even so, Xiaomi still manages to surprise us, releasing products that, honestly, are far removed from the smartphones for which it is most famous in Europe. For example, many people don't know that Xiaomi has come a long way in robotics, with the launch of the Cyberdog.
Xiaomi's bot
In today's presentation of the Xiaomi MIX Fold 2, the Chinese company has taken the opportunity to take a new step by presenting an authentic humanoid robot like those in science fiction films.
The CyberOne might sound familiar to you, as Xiaomi isn't the first, let alone, to try something similar. In fact, one of the most controversial and famous figures in the technology sector, Elon Musk, had already announced the Tesla Bot a year ago, but the unit that appeared at the time was only a proof of concept and was not functional. Now Xiaomi seems to have gotten ahead of Musk.
The CyberOne doesn't look as futuristic as Musk's robot, but that works in its favor, as it doesn't really seem to have a problem performing basic functions. During the presentation, the robot approached Xiaomi CEO Lei Jun, holding a flower in his hand to demonstrate the precision of its mechanical hands, up to 1 nm; after handing it to him, doing a few poses and taking a selfie (?), the robot left the scene without major problems.
T he best detail is that when someone from the organization came to help, he did so to take Lei Jun's cellphone, not the robot, showing how much they trusted their system.
This robot is 177 centimeters tall, like a normal person, and weighs 52 kg, so it's not as heavy as it looks from its movements. Thanks to the 13 joints, he is able to perform a wide variety of movements. Its expressiveness is greatly helped by the fact that it has an OLED screen on the "face", capable of displaying up to 45 different types of emotions, and that it hides the cameras and microphones necessary for the communication.
The CyberOne will be available at a price between 600,000 and 700,000 yuan (86,000 and 100,000 dollars), clearly indicating that this is not a device for the average user.
You may be interested
Follow the topics that interest you