In today's update Spotify added the ability to share a podcast from a moment or specific timestamp.
In other words, if we only want to share a moment when something interesting is said in the podcasts that we listen to, we just have to play until this second and hit the share button.
Sharing podcast moments on Spotify has never been easier
A few hours ago, Spotify took its time to announce news related to this action that we do so usually
on a daily basis: share.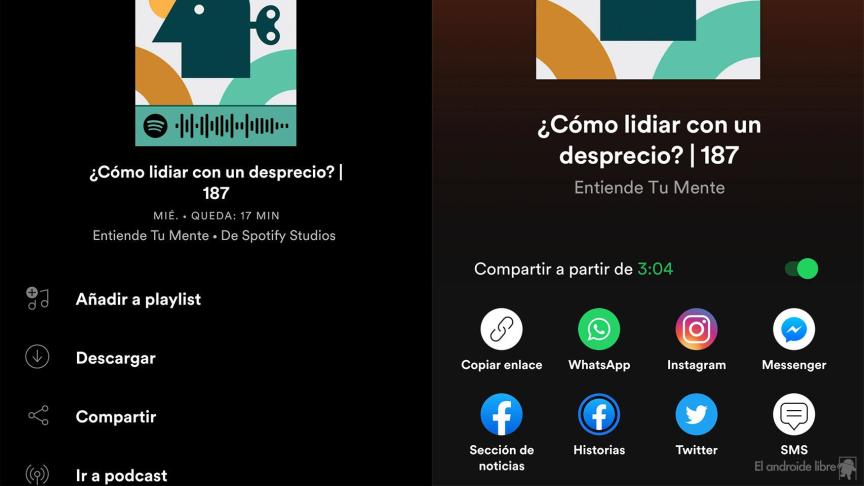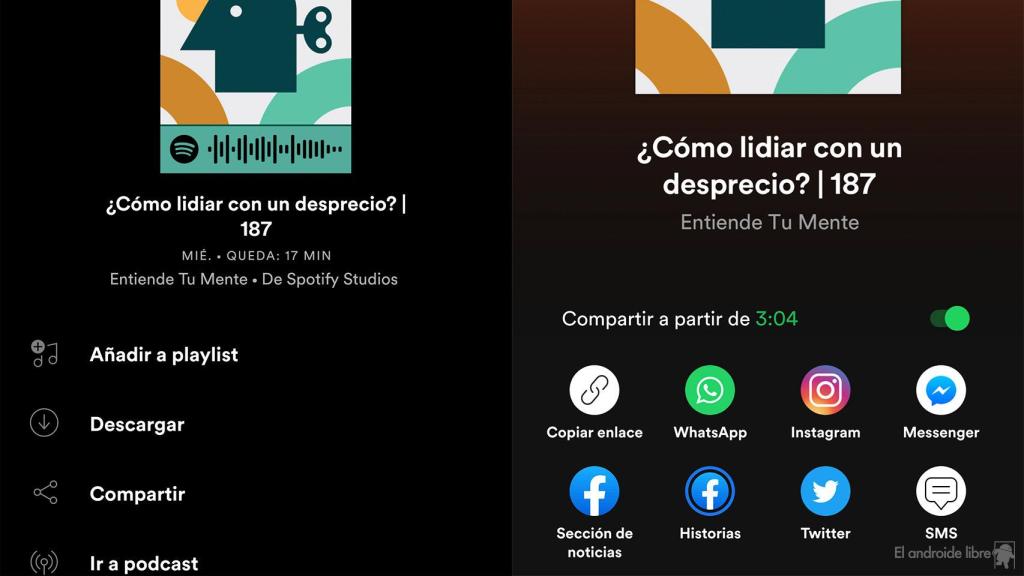 And update Spotify now from the Google Play Store you are going to find a very interesting novelty which allows you to share a podcast from a specific moment.
In other words, if you listen to podcasts daily and is there a dialogue that you found important to share with someone you move the timeline to that second and give it to share so that from a new window you can activate the timestamp.
On, you can start this podcast from the selected second. Anyone who receives this link will go straight to this minute and second to start playback.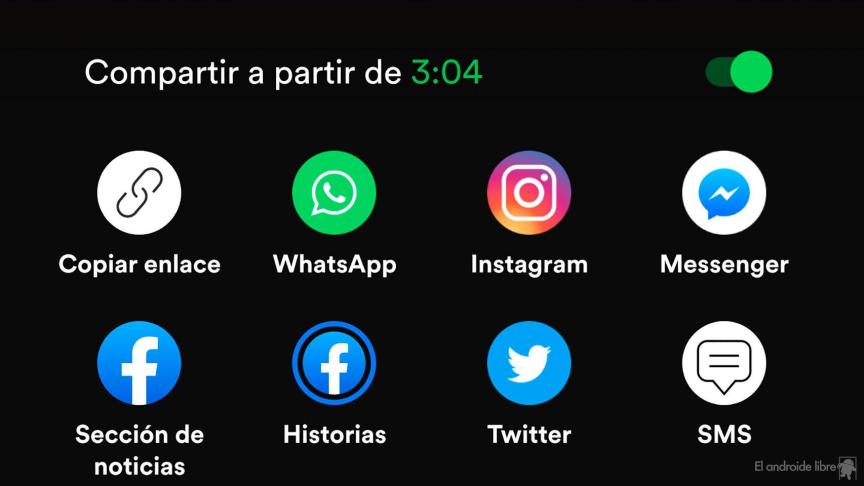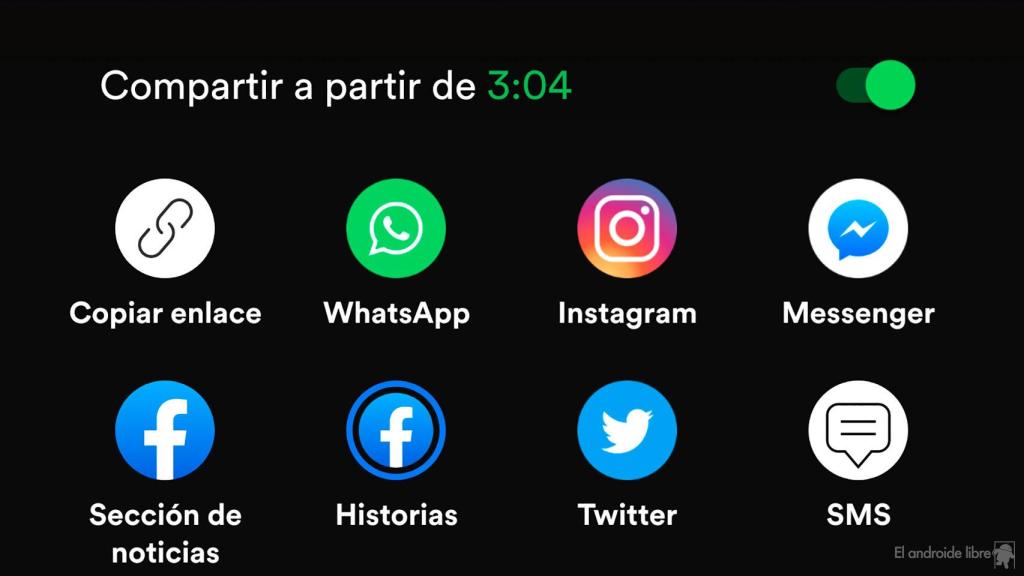 A novelty important enough to prevent the receiver of the link we share from the podcast having to move the timeline at the minute and second that we have indicated. In this way, the podcast sharing experience is improved
And now we can share parts that we find curious, rewarding, or just plain fun.
Too The canvas sharing screen has been improved, a feature owned by content creators through this music streaming platform that continues to improve day by day to generate special and unique audio experiences.
You can already try this new Spotify coming to Europe to share timestamps some of your favorite podcasts.
.