Google Maps has evolved and included dozens of features that have made it more than just a navigation and GPS app. Despite this, one of its main uses is the same, generating routes to get from one place to another, and indicating which turns and instructions to follow.
Today we noticed that Google has changed the voice of Google Maps to Spanish, this is the second change it has made in a few years.
It's the new voice of Google
To verify the change, we had to use several Android mobiles with different versions of Google Maps because the change is happening gradually, although I'm sure many of you will have noticed the change already.
As you can see, the mobile phone on the left has the version prior to the change of June 2020, when the original robotic voice of this application was discontinued.
The central mobile has the voice that we have used for almost two years, which will certainly be familiar to you.
Finally, the mobile on the right (it is an unfolded Galaxy Z Fold 3), has the voice which has started to activate in recent days. We have verified that this voice is the one that appears on the mobiles that we use daily on the blog, while the first two are test terminals that are not updated as often.
How to check which voice I have on my mobile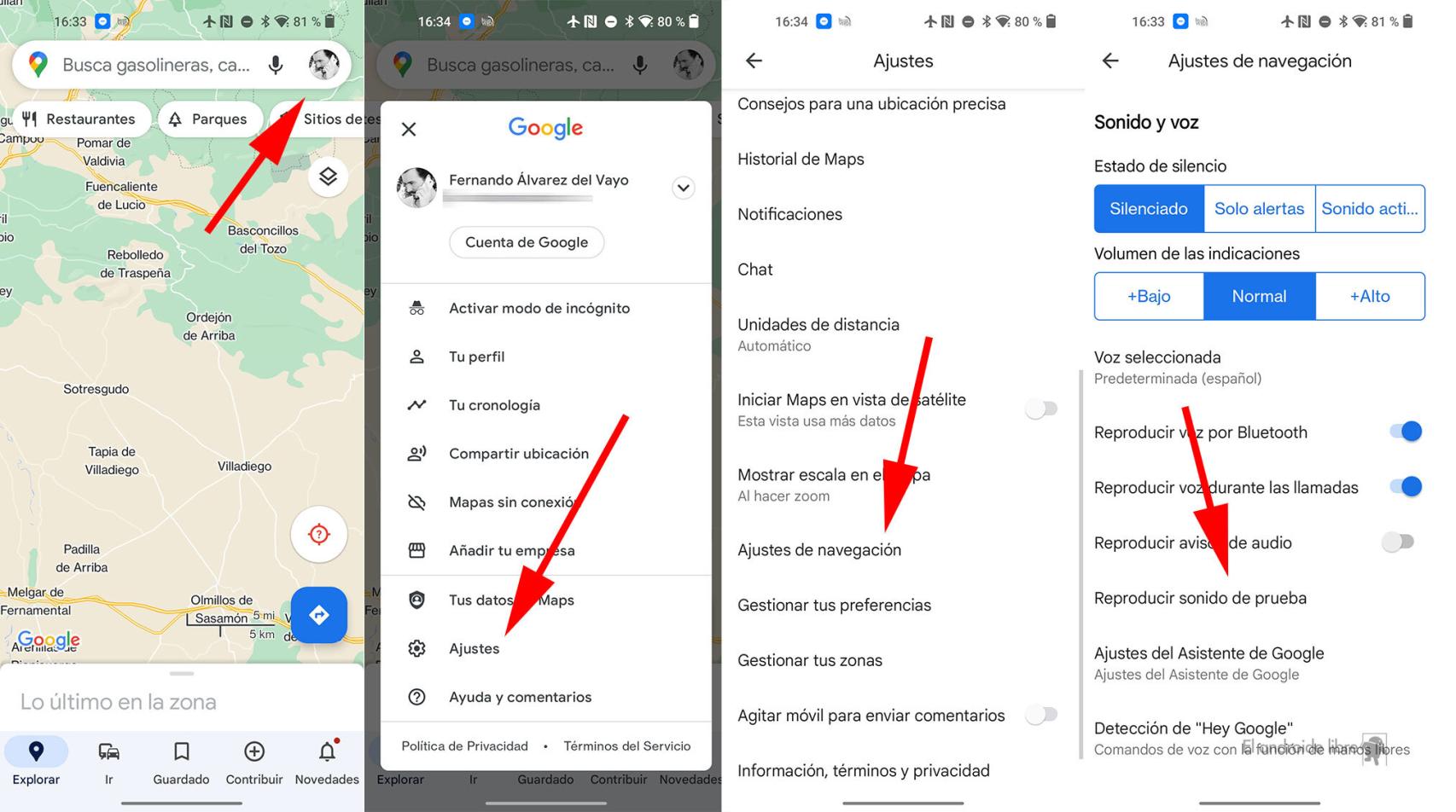 If you want to compare the three voices with that of your mobile but you don't want to start browsing, you must follow these steps:
open Google Maps.
Click on the icon of avatar, in the upper right corner.
Click on Settings.
and one Navigation settings.
Click on Play test sound.
You will hear the voice you have on your mobile, and you can check whether or not it is the one that has been activated in the last few days.
In case it doesn't, make sure you have updated the app and if it does, wait a few days for the server-level changes to complete.
You may be interested
Follow the topics that interest you