YouTube for Android lets you play videos in the background, although it is somewhat limited for users in Europe with a premium account. Fortunately, there are apps like Float Tube that allow us to play videos of the popular app in a floating window and it is temporarily available for free.
Download Float Tube on Android It normally has a cost of 0.99 dollars, but we can download it now for free. So, we can add a series of features to YouTube in an easy way, like playing videos in a floating window.
Play YouTube videos in a floating window and more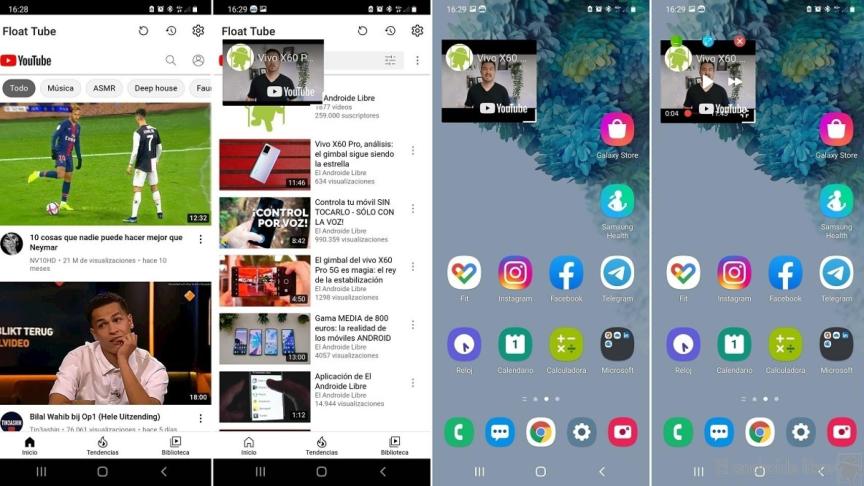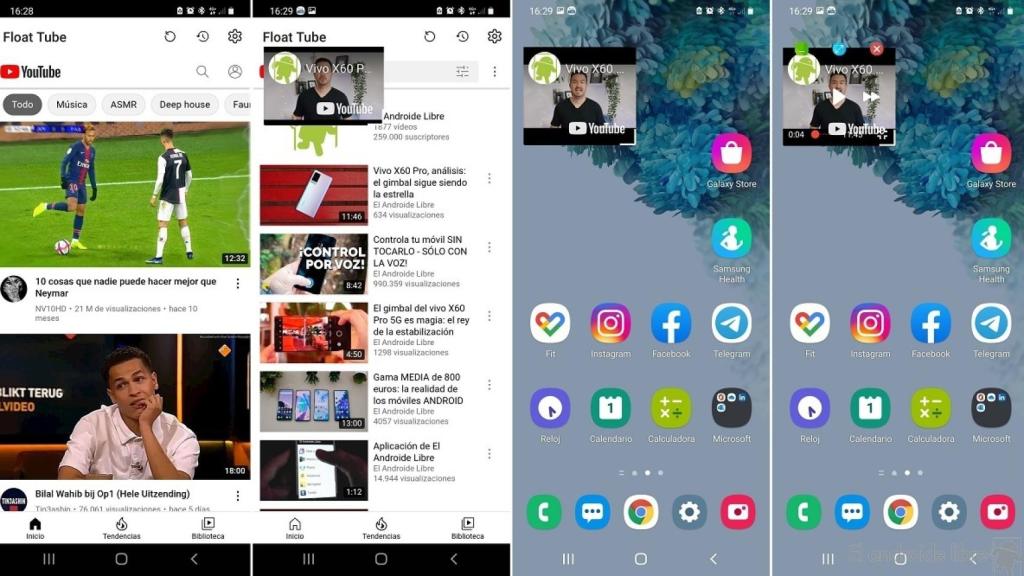 The main feature of Float Tube is that it allows users on Android play a YouTube video in a floating window
. In this way, it is possible to open an application on the phone, while this video is normally played in another part of the screen.
This floating window where the video in question is played is adjustable. We can put it in the part of the screen where we want, as well as resize
, in case we want it to be bigger or smaller, depending on what we're doing at the time. At the top we have buttons to minimize it, put the video in full screen or close it.
This floating window offered by Float Tube works with any YouTube video, so we can use it if we want to see a video, but also if we are just interested in the audio, because we have the possibility to minimize this window, so that it does not take up space on the screen.
For a limited time Float Tube can be downloaded for free on Android. Thanks to the app, you won't need a premium YouTube account to play videos on a floating screen, so it is surely a useful tool for many. The app can now be downloaded from the Play Store.
.