Try streaming service for 90 days
Do you like listening to music or radio? Then Amazon currently offers you attractive quotes. You can try Spotify competitor Music Unlimited for three months for free. We reveal why trial subscriptions are worth it.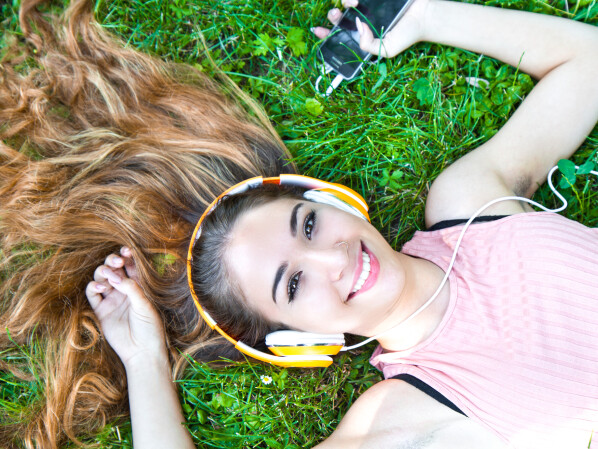 table of Contents
Due to the current situation, most people spend their daily lives in their four walls, often alone. You won't be hurt by a little entertainment. Many companies currently offer their applications, games or services for free. The same goes for Amazon: from now on, you can try Amazon Music Unlimited, a 90-day music streaming service for free. The music service usually costs € 9.99 per month, and Prime customers get a discount and only pay € 7.99. The offer is only for new customers and if you have already tried the service, you will not be able to get three months free. Below, we explain why a trial subscription is worth it.
In

3 months free
Amazon Music Unlimited is one of the veterans in the music streaming business. Music services have been around since the fall of 2007. The database now has more than 50 million songs of various genres. If you don't listen to unknown underground artists, then you will find most songs on Amazon. The service offers curated playlists, such as lists about your current emotional state or activity. If you don't know what to listen to, Music Unlimited will give you a lot of inspiration. There are many radio stations that provide you with music based on a specific artist or genre.
Music streaming: 11 best providers in testing
the first

tidal

Second place

Amazon Music HD

Third place

Amazon Music Unlimited

fourth place

Spotify

5,

Google Play Music

6.

Dize

7

Napster

8.

Apple Music

9.

Amazon Prime Music

Tenth place

YouTube Music
Compare now

In addition, you can access many audiobooks and radio dramas, including many radio dramas for children, such as three ??? Or TKKG. A special feature of Amazon Music Unlimited is the transmission of football matches. You can watch all Bundesliga matches live, but only with sound and no video. Compared to other providers, the service lacks music videos. If this is the standard when you choose a streaming service, you will be disappointed with Amazon.
Music quality and device support

Amazon Music Unlimited runs on a variety of devices, whether it's a computer, smartphone, or tablet. Music services are also available on many media players, such as Amazon Fire TV Stick or smart speakers. In the table below, we show you an overview of device support.
| Equipment and applications | System Requirements |
| --- | --- |
| IOS | IPhone, iPad or iPod touch with iOS 12 or later |
| Android system | Smartphone or tablet with Android 5.0 or higher |
| Mac computer | OS X 9.0 or higher |
| Windows PC | Windows 7 or higher |
| Amazon Fire | Supports all tablets and streaming devices |
| Amazon Echo | All generations: Echo, Echo-Dot, Echo Show, Echo Spot, Echo Plus |
| Network speakers | Sonos, Bose Soundtouch, Play-Fi standard |
| Automotive systems | All BMW and MINI vehicles since 2011 with apps or connected devices, Carplay, Android Auto |
Amazon Music Unlimited
When it comes to audio quality, you have multiple options. Set to "Auto", "High", "Medium" and "Low". Amazon uses a variable bit rate for MP3 format for playback, with an average of 256 KB per second-generally good audio quality. If you are looking for uncompressed music enjoyment, you can't find it here, and you should use Amazon Music HD instead.
Controlled by Alexa

You can also control Amazon Music Unlimited via Alexa's voice commands. The voice assistant especially has the following control commands:
"Alexa, eat music for breakfast."
"Alexa, play a song with text …"
"Alexa, play relaxing music."
"Alexa, play … the most popular song."
"Alexa, play Queen songs from the 70s."
"Alexa, play jazz fast."
in conclusion

Amazon Music Unlimited is an excellent streaming service with little to expect. Football fans receive special attention when broadcasting football matches. From there, the service offers many curated content, good audio quality, and works on all devices. If you are not familiar with music services and are currently looking for music streaming services, take advantage of this offer and try Music Unlimited. In our detailed review of Amazon Music Unlimited, you can find what the service offers.
For links on this page, NETZWELT may receive commissions from resellers or service providers, such as the Buy Now button.
understand more