When last week we proposed to you the horror as the theme for Photo Mode in our Discord server, we thought it would be simple. At the end of the day, there are many games to pull to make terrifying captures, and even if they do not belong to the genre, things can be done, but judging by the number of captures received, perhaps the task was not so simple.
In any case, here we come one more Saturday to bring you the chosen ones. Starting with that of MrBit91
, which is the one that heads the post and that exemplifies a little exactly what I commented before. It is captured in
Sea of Thieves
, which is not exactly a horror game, but it gets our imagination to go to dark places. Very cool.
Of course, like every week, we bring one or two more here. The first is more explicit and direct, not so much about imagining the terror that awaits behind the door as about finding it face to face, and it belongs to our reader. Mr. virtuous, which is accompanied by the following message: "Nothing more dark as the zombies of Resident Evil 2 Remake
, for my taste. "It is this: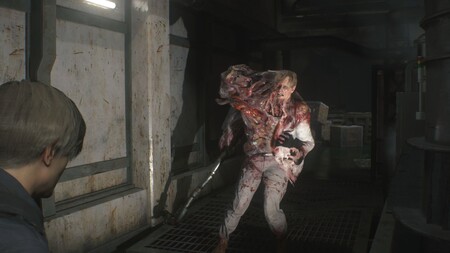 And we will finish with the one that has risen BikerboyGSXR, a veteran of Photo Mode. It's a game capture 2Dark And it has nothing to do with the realistic graphics or the dismemberments or the liters of blood, no, but with the clowns. Truly terrifying, again, mostly in our imaginations:
And for next week: free theme
After this terrifying week, what do you think if we open our hand wide open again and let the theme is free once more? You already know: your best captures, the most amazing, the most beautiful, the most you want.
We remind you that must be video game captures made by you, without spoilers and indicating the name of the game to which they belong. If you can also accompany them with your comment to give us some context about why you did it, how you did it or what you want to tell us about it, the better.
You can go up your best horror captures to our Discord server until next time Friday, July 23 at 12:00 if you want them to enter the candidates. Thanks for participating!
Discord | Join the official iGamesNews server