iOS 14 and analysts revealed it
Earlier versions of iOS 14 revealed a lot about the upcoming Apple products. These include: iPad Pro 2020, iPhone 9 / iPhone SE 2, new headphones, Apple Watch 6, and more. Analysts also predict many new MacBook models.
table of Contents
The American magazine 9to5Mac is currently dissecting the early versions of the upcoming iOS 14 operating system, and from the code snippets can be drawn various interesting facts about the upcoming Apple gadgets, or have been explicitly mentioned. In addition, Guo Ming- and other famous analysts are already predicting new Apple products in 2020 and 2021. We give you an overview of the Apple 2020 plan.
IPad Pro with two new keyboards, mouse support and triple camera

The rumor mill has been brewing for a long time, and now the iPad Pro 2020 generation is hinting at this in specific terms. To enhance the AR capabilities of the tablet, the new tablet will be equipped with a triple camera with a ToF sensor. This has been specifically shown as a hint in iOS 14, just like the mouse cursor. Exactly right-iPad Pro and iPadOS will soon provide mouse support, including a mouse pointer.
Even more: Apple will obviously have two new keyboards, the so-called smart keyboards. We are talking about a version with a built-in trackpad, illuminated keys, and keys with a scissors mechanism in the MacBook Pro 16.
No AirPods: New Apple Headphones Coming Soon

Rumors have it that Apple may even have closed in-ear headphones with ANC. But now it has become more specific: In iOS 14, 9to5Mac found two headset graphics that definitely did not represent AirPods or AirPods Pro.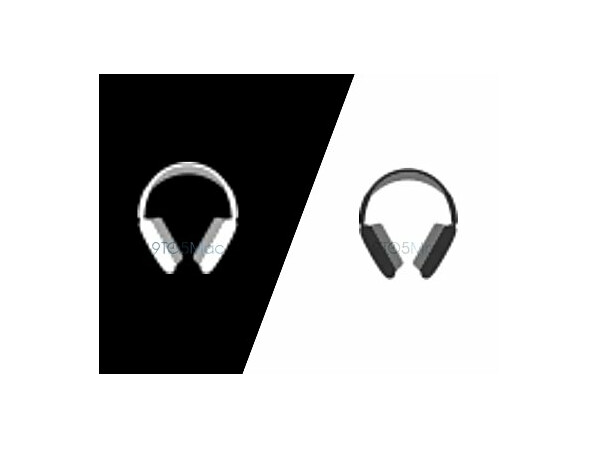 Here you can clearly see that the headphones are audible. Typically, Apple uses such icons to indicate the pairing process or the battery level of a connected device. However, it is not known when the new Apple headset will be available.
Apple Watch Series 6 announces itself

Apple Watch Series 6 and watchOS 7 have been shown secretly in iOS 14. For example, Infograph Pro will have at least one new watch face.

Under watchOS 7, it should also be possible to exchange and share digital dials with each other. Apple Watch 6 should finally get the sleep track people have already announced. In addition, the new Apple Watch should be more sporty. Small videos should save you time at the gym.
iPhone 9 or iPhone SE 2

The successor to the iPhone SE introduced in 2016 is almost a classic in rumor history. It's not clear from iOS 14 whether it's called iPhone SE 2 or iPhone 9 for short. Nonetheless, the new iPhone models have shown that it will support Touch ID. It has long been known that Apple's new entry-level smartphones do not have Face ID.
New MacBook models

Analyst Ming-Chi Kuo is known for his good relationships in the supply chain and has repeatedly stood out in the past due to correct predictions for Apple products that have not yet been released. This analyst is good news for fans of the MacBook series.
According to him, there will be new Macbook models in the second half of 2020. These include the MacBook Pro 14 [the successor to the MacBook Pro 13], but analysts have also come up with a host of other MacBook innovations. You can read about Apple's 2020 plan for MacBook in the linked article.
Keynote during Corona Crisis

So far, many sources believe that Apple will deliver a keynote speech in March. In particular, the iPhone 9 and iPad Pro 2020 should be shown here. Considering the development of coronavirus, it is unclear whether this spring keynote will be held. As you can imagine, Apple will only announce these products in a press release and will launch in the spring.
It remains to be seen whether the new Apple headphones will also be displayed this way. You will have to wait at least September to use the new Apple Watch 6. The smartwatch may be released with the iPhone 12. But there are also reports of delays due to the corona virus.
Article keywords
Apple and manufacturers
Image Source
Internet