Free content thanks to "#AtHome"
Amazon provides Fire TV Stick and Fire Tablet users with free content from HBO, Showtime and Co. The campaign named "#AtHome" brings some entic ing content. We summarized them for you.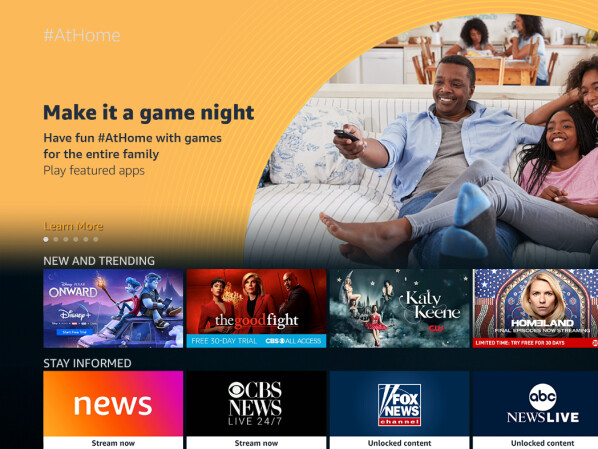 Amazon has launched the #AtHome advertising campaign in the United States and hopes to help in the current global situation. This offer is applicable to all users of Fire TV products and Fire tablets, and will soon be available in other countries. Germany is also there.
If you have an Amazon Fire TV Stick or Fire Tablet, the corresponding category with the name #AtHome will appear quickly on the surface. According to Amazon, free content is provided there, otherwise free content can be obtained through subscription or purchase payment. This applies to series as well as movies and documentaries. They also hope to provide educational content.

As Amazon stated in the official announcement, this is achieved through cooperation with more than 100 content partners. However, the licensing laws may vary from country to country. Therefore, there is no exact list of Germany. However, in the US, #AtHome can get HBO, Showtime or CBS content for free.
Multiple quotes, but no exact date yet

In addition to series and movies, it is also planned to provide free content for audio books, e-books, children and families, and sports and education in the fight against the pandemic. Many different partners should help to continuously expand the scope of quotation.
When #AtHome also started in Germany, it was not yet known. But this should not take too long. From the beginning, you can browse other free content with us. For example, many companies currently offer free services, or you are looking for thousands of free PC games.
If you do n't want to wait until #AtHome starts here, you can try to install a VPN on the FireTV stick and access US content through it.
Article keywords
Amazon Fire TV, media player and entertainment
Image Source
Amazon