Than a game the likes of Microsoft Flight Simulator has landed on Xbox Series is a historical event who does not seem to be given the importance that this entails. And the reason is simple: since the first installment of 1982 this iconic Microsoft saga was always exclusively linked to the PC sector.
There are games that by their nature have had little or no prominence in the world of consoles and certainly flight simulators have barely been lavished by opting for a more arcade facet for the most part. But luckily the tables have definitely changed this last year seeing the two icons that Xbox consoles have received for make clear your binomial with the PC.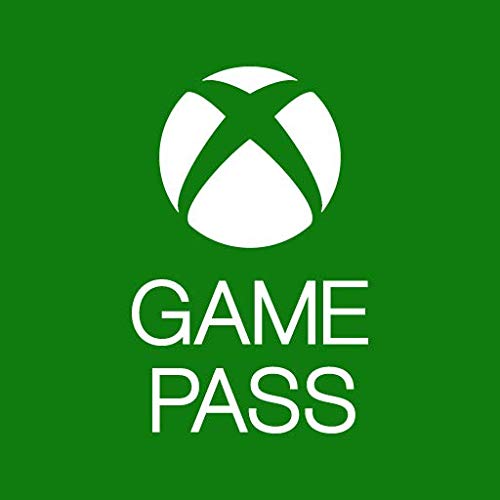 Enjoy over 100 high-quality games, Xbox Live Gold, and an EA Play subscription for one low monthly price. Get the first month of Ultimate for 1 euro.
Football Manager 2021 kicked off …
It is quite significant that after that bet on power Xbox Game Studios games on PC (After all, Windows and Xbox are from Microsoft), recently this fact has occurred in reverse when recovering a saga historically PC exclusive like that Football Manager with your conversion to Xbox One by handing over Football Manager 2021
which came out last year.
We are talking about a saga that was almost 15 years without stepping on an Xbox console, which is said soon. In fact, there were only two deliveries for Xbox 360 between the periods 2005 and 2006, pertaining to the games Football Manager 2006 y Football Manager 2007, the latter also coming out on PlayStation Portable.
It is true that there were other less popular franchises, such as Worldwide Soccer Manager, which also enjoyed some version for consoles, but this genre is still inevitably associated with the PC sector because it was where it became popular, especially in Europe on the occasion of the legendary PC Fútbol.
Nintendo Switch was the one that paved this way over the past few years, in any case, since SEGA released a special version for the hybrid console in 2018 to Football Manager. This, together with versions for mobile devices, was providing a diversity never seen before for this great manager par excellence today. Hence, the move to Xbox One and Xbox Series was logical, especially after the good relationship between SEGA and Microsoft by incorporating franchises such as Yakuza (so from PlayStation) and with the Game Pass incentive.
There is another important point and it is none other than the mouse and keyboard support offered by Microsoft for some time for certain Xbox One and Xbox Series games, seeing how Football Manager 2021 received his compatibility earlier this year in his Winter Update. This Dispel the differences between Xbox and PC, especially after what has meant the arrival of the very powerful Xbox Series X.
That it is a minority game for the bulk of the public on consoles is totally secondary, since it helps to make the offer more varied. In my case, I wanted to give it a try by being bundled with Xbox Game Pass, but I was overwhelmed with so many options when navigating each menu. For all those people with the soul of a coach it is a gift, yes. And a golden opportunity to continue the legacy of a saga that is still in top form and that will end up implementing women's football
, something that was already touching, finally.
And Microsoft Flight Simulator just landed
The biggest achievement comes from Microsoft Flight Simulator, in any case, due to what was stated at the beginning. Until last July 27, 2021, this saga had been the exclusive preserve of the computer sector. And we are talking about a franchise that arose in the distant 1982. It is many years … being aware that I am from '82.
This latest installment of Microsoft Flight Simulator It was released on Windows 10 on August 18, 2020, coincidentally almost a year earlier. With its premiere it was clear that a good PC was necessary to handle it with ease, something that Xbox Series X achieves without much effort by a paltry 499,99 dollars.
Xbox Game Studios has not limited itself to a simple conversion, but has taken advantage of this launch for the first time on consoles to offer a series of extras as an update, such as the possibility of being able to pilot an airplane without the usual demands of any simulator. Because you can choose the classic mode and a new one in where flying will be immensely easier
.
As if this were not enough too more official accessories are on the way so that the immersion is as realistic as possible, which shows that the Redmond company is going full throttle with this return of one of its longest-lived franchises after its hiatus in 2006 due to the much less brilliant Microsoft Flight Simulator X.
It is still a niche product compared to other genres, but it is still a news to celebrate before which surely there will be many more people interested in this kind of simulators, if only to enjoy the photorealism of their landscapes. That sometimes costs know if it's real or video game.
Will Age of Empires be the next to come to Xbox?
This reopens the Age of Empires melon, logically. Relic Entertainment threw balls out in our interview When asked about a future Xbox Series conversion of the next Age of Empires IV or other deliveries …
If we stick to history, it would not be so far-fetched either, since all Age of Empires games to date several have come out on consoles. While the Nintendo DS opted for a leisurely style, PlayStation 2 did enjoy a conversion of Age of Empires II: The Age of Kings from 1999, being able to play it both with the DualShock (not very intuitive) and with a mouse and keyboard.
Xbox Series would have no power issues nor lack of accessories, so we continue to cling to that possibility with which we have been dreaming for many years, now that its presence on Xbox One is ruled out (a priori). Halo Wars, among other RTS, such as several of the latest Command & Conquer thanks to backward compatibility with Xbox 360.