Sponsored jobs
The Surface Laptop 3 comes in many configurations, but you can only get laptops with particularly powerful features from the Microsoft Store. We will tell you what sets high-quality Windows laptops apart from competitors.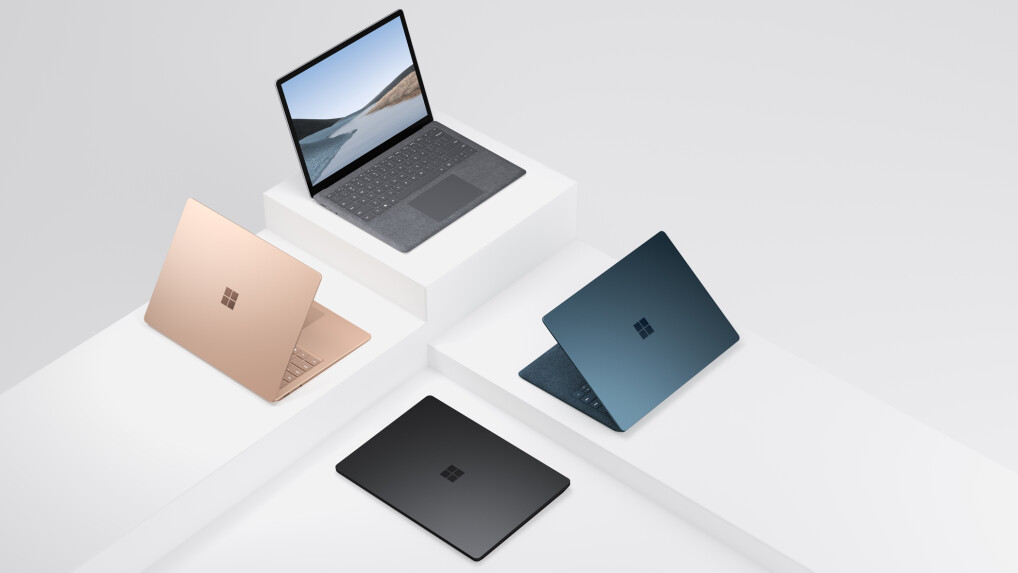 The third generation of Microsoft Surface Laptop is the manufacturer's latest premium ultrabook, which sits between Convertible Surface Pro 7 and Detachable Surface Book 2. Its noble and simple design has left a deep impression. Because it is very light, measuring only 1.26 inches [13.5 inches] or 1.54 kg [15 inches], it is easy to transport and still looks high quality.
Different color and surface options should be emphasized. In addition to classic colors such as matte black and platinum, the Surface Laptop 3 is also available in cobalt blue and sandstone. The thin aluminum case on the keyboard can also be optionally covered with a soft Alcantara. In addition, buyers can choose metal finishes.
Thanks to the large glass touchpad, the good typing feel of the keyboard, and the practical high-resolution touchscreen in the 3: 2 format, Microsoft's Surface Laptop 3 is the ideal work device. With Instant On and the passwordless login feature of the Windows Hello camera, the device can be used at lightning speed. Current tenth-generation Intel processors or AMD's Ryzen processors ensure adequate performance for demanding tasks and increase efficiency.
Microsoft Surface Laptop 3 in pictures
Picture 1/6

The Surface Laptop 3 is easy to transport.
[Source: Microsoft]
With a battery life of up to 11.5 hours, users don't need to worry about battery life on the go. Windows laptops can be magnetically charged via surface connectors or modern USB-C connections. You can still use regular USB sockets, which is why, unlike many current laptops, users don't need a USB memory stick adapter.
Creative people can benefit from the Surface Laptop 3 from a 13.5 or 15-inch PixelSense display, which has a resolution of more than 200 pixels per inch and supports Surface Pen and 10-point multi-touch. When combined with the built-in Intel Iris or Radeon Vega graphics unit, the Surface device is also suitable for photo editing or sketching.
Overall, Microsoft's Surface Laptop 3 is a competitor to MacBooks and other advanced ultrabooks [such as Dell's XPS 13]. The device is available in a proprietary configuration in the Microsoft Store. You can buy better-functioning models from Microsoft compared to other retailers.
In

Select the desired configuration now
For example, the manufacturer exclusively offers 13.5-inch laptops with a more powerful Intel Core i7 processor and more memory in some colors in its own online store. The 15-inch model is also only available in the Microsoft Store with a particularly fast Ryzen 7 processor. The device even has enough features to support video games like Rocket League or Forza Horizon 4.
These configurations are only available in the Microsoft Store

13-inch model with Intel Core i7, 16 GB memory and 256 GB SSD in sandstone
13-inch model with Intel Core i7, 16 GB RAM, and 256 GB SSD, matte black
13-inch model with Intel Core i7, 16 GB RAM, and 256 GB Platinum
13-inch model with Intel Core i7, 16 GB RAM, and 512 GB SSD, matte black
15-inch model with AMD Ryzen 5, 16 GB RAM and 256 GB SSD matte black
15-inch model with AMD Ryzen 7, 16 GB RAM and 512 GB SSD [matte black]
For links on this page, NETZWELT may receive commissions from resellers or service providers, such as the Buy Now button.
understand more
More information on this topic
Article keywords
Notebook, Microsoft and Windows 10