PSVR gets a swan song with Moss: Book 2, a fascinating follow-up to one of the platform's best works.
The original Moss was released more than four years ago, when the PSVR environment was a very different place. Back then, its community was vibrant. With multiple new releases appearing every week, offering a wide variety of experiences, it feels like an exciting new era of gaming is being born (literally) before our eyes.
Gone are the hustle and bustle of PSVR storefronts these days, and decent new releases, hell, even bad-to-medium releases, are rare. With the short lifespan of the average VR game and the constant emergence of this new experience, it's safe to say that many people's PSVR headsets have been in the dust for a while. I know mine certainly has.
This exhaustion of games may be due to PSVR 2's imminent release. With its new controller and camera-less tracking expected to lead to a better overall experience, it makes sense to think the developer would be ready to launch the game rather than cater to the soon-to-be-obsolete headset. That's why Moss: Book 2 feels like it squeaks as it rolls out rather than the pop it deserves. It's the sequel to one of my favorite VR games – but news of its arrival caused little excitement, even in VR.
After a brief review by the narrator in the same cave library of the first game, the story picks up where the original left off. Quill, our valiant warrior mouse, longs to keep fighting to free the land of Moss from the evil arcane clutches, and you, reader, stand by her once again. The reintroduction of Quill is not only a good reminder of the attention to detail in the original, but also serves as an enticing sign of future presentations.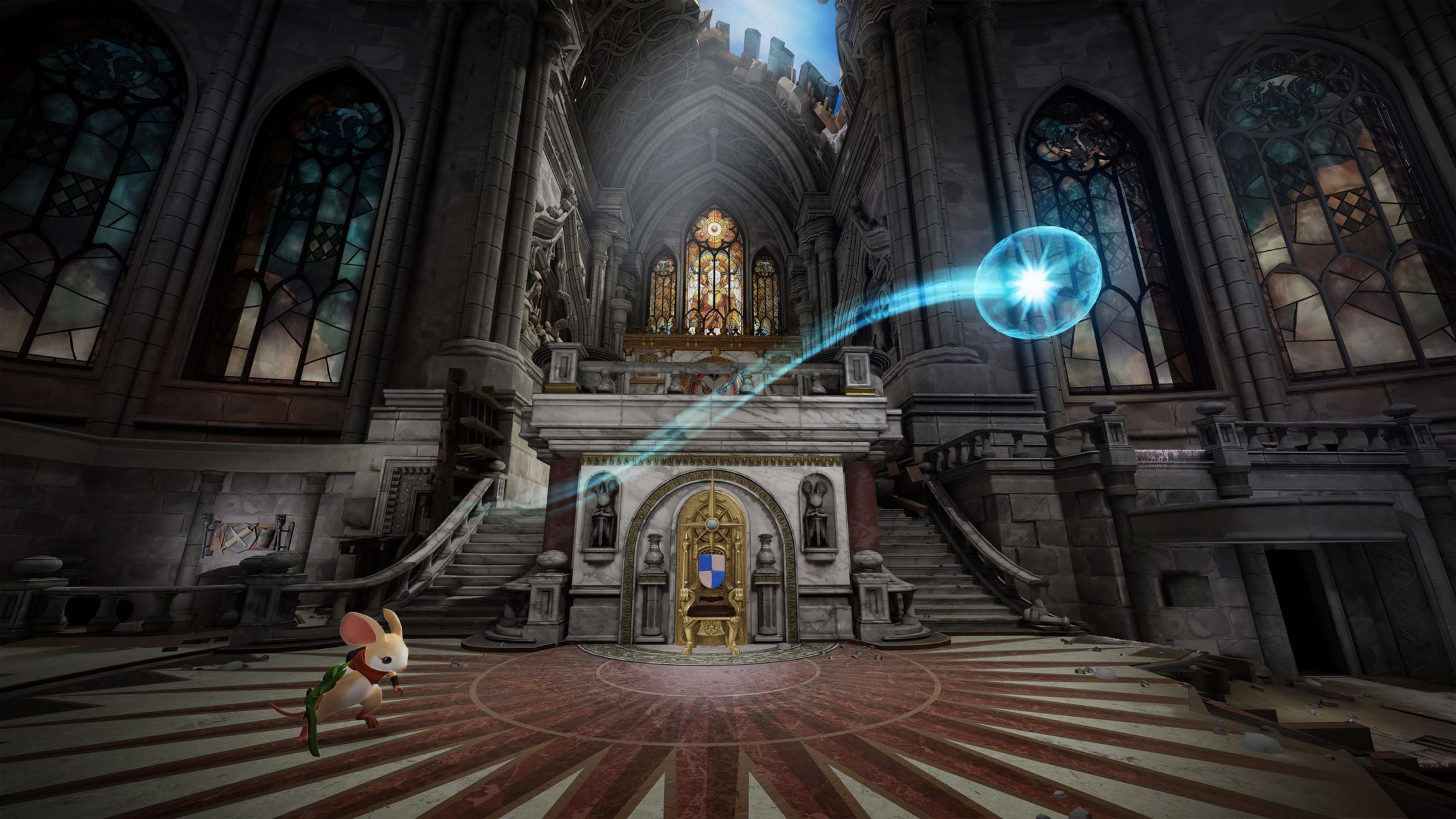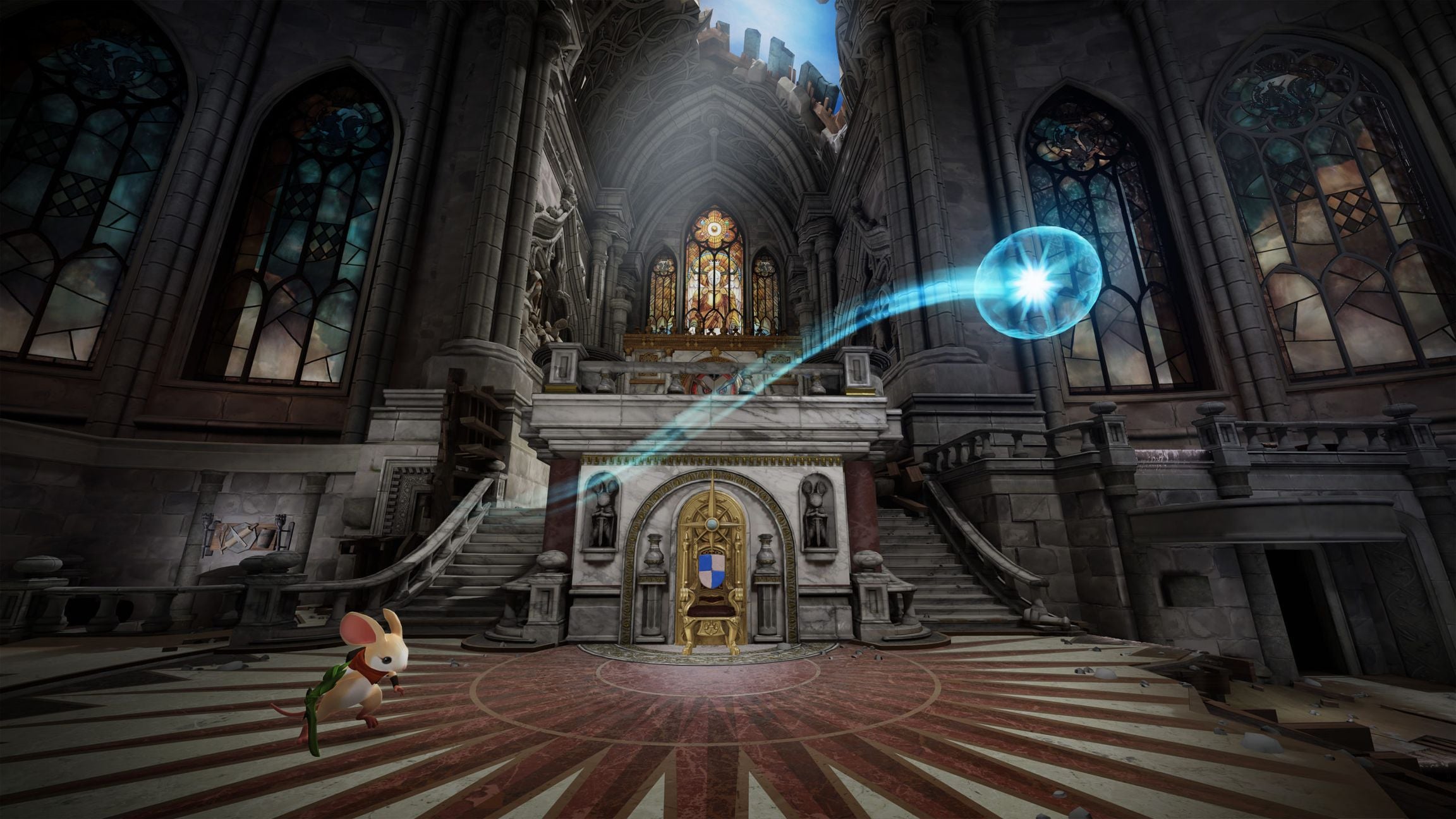 The first area is within the confines of a crumbling castle courtyard. Divine light shines through the cracks in the city walls to the tiny dust, which dance gently towards the massive corpse of Quill's opponent in the first game. The grey walls around you are littered with small features such as protruding bricks and fine carvings, and the paving slabs are overgrown with moss and weeds, littering the floor when Quill emerges from the shadows. It's a carefully constructed diorama that feels both alive and alive, and most importantly, convincing. I've played a lot of VR games and it feels empty – the room is empty, the textures are flat, and the immersion is sucked out of the experience like oxygen is sucked out of a leaking space station. But here? Here, everything comes alive and alive, and when the virtual world is so well-designed, the real world is quickly forgotten and everything outside of the headset disappears.
This sense of immersion permeates the entire game, and even though the adventure begins in a very familiar environment, it quickly expands to differently themed areas, like snowy mountains and fiery mines, as Quill refurbishes the old. In the original Moss, every area felt like you were sitting next to or inside a tiny model village, and the same goes for Book 2 at the beginning. However, as you delve further into the game, these stand-alone dioramas are often replaced by what feels like small open-air stages built on gorgeous vistas that offer expansive panoramas or stomach-stinging water droplets.
The only downside here is that the points often take your attention away from Quill, who is again animated in the fluid style of a big-budget Pixar movie. Her movements are very realistic and her expressive body language conveys amazing emotions. Speaking of surprises, here are a few really moving big story beats. The original Moss had a twist in its storyline, but Book 2 also throws some really interesting curveballs. Finally, we're left with a tantalizing tease about where the series is headed next.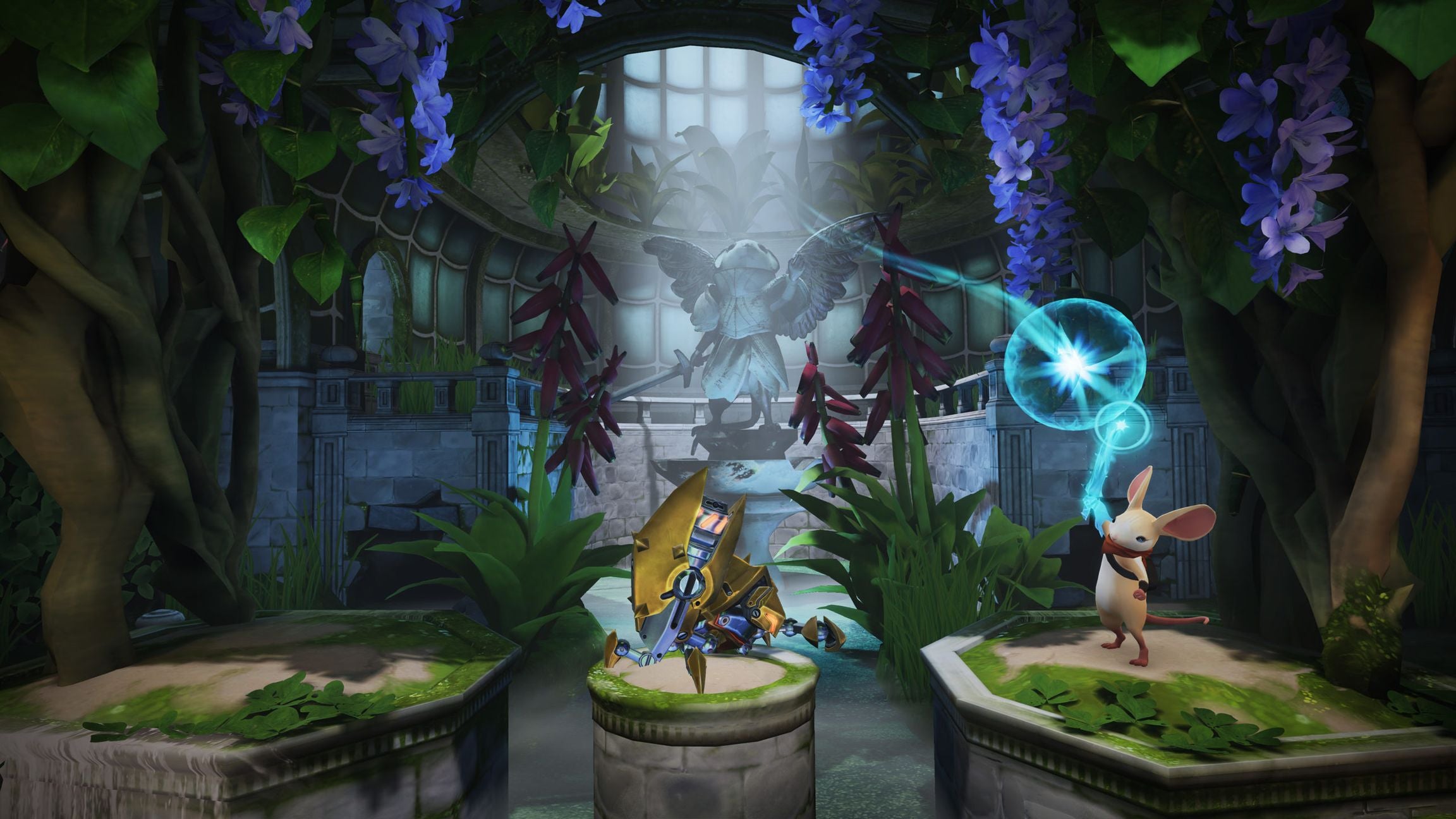 Compared to the original, Book 2 seems to be more action-heavy, with more emphasis on combat rather than puzzles. Those wonderfully tactile brain teasers where you need to get into the level and push and pull objects are still there, as are the many collectibles that you can only find when you lean to the right and stare into the many nooks and crannies of the level. The introduction of two new weapons means you'll end up doing as much combat as you think, so it's a bit of a shame that there's only one new enemy type in the game.
In addition to Quill's sword, she's also able to wield a throwable warblade and a massive hammer, which are definitely the highlights of her new arsenal. Each weapon has its own special abilities that not only aid in combat, but also in solving some of the game's more complex puzzles. The sword allows Quill to perform a dashing attack that helps her avoid obstacle areas, while the Glaive can attach to a wall and return to Quill's hand, Thor's hammer style, to unlock doors. Hammer, however, allows you to use motion controls to take on a more active role in combat than before, a step up from the first game where you basically played Quill's healer role.
The way it uses scale, light and color provides so many "wow" moments, even for a seasoned helmet head like me. Later levels in particular have this wonderful, unforgettable moment, where the dimensions come into play in a grand but ominous way…
My time on Book 2 wasn't always a fairy tale, though. During my 7-8 hours of gameplay, I encountered multiple bugs, from occasional and forgivable visual glitches to uncollectible collectibles, and worst of all, a series of disappearances when Quill's unfortunate fate The platform of the level failed to respawn. Neither bug could be fixed by a checkpoint restart, in the latter case I was only able to fix it by fully replaying the entire level, lengthy puzzles, etc. To their credit, the developers did see my tweet complaining about the bugs, and after I sent them the proper footage, they managed to replicate and patch them. This should hopefully mean that any future games will be more stable.
After being away from PSVR for so long, Moss: Book 2 also reminded me of the limitations of PSVR. The sooner PSVR 2 comes out, the better we can get rid of awkward camera tracking, for example. While controlling Quill itself is great thanks to the Dualshock 4's thumbstick and face buttons, the light bar tracking of the reader's energy ball is always at the mercy of the PSVR camera's field of view. Lean forward and move the controller too close to the edge of that frustum and your energy orb will disappear into the distance until you bring the light bar back into view. Put the controller directly in front of the camera, and it can block your headset's field of view, which can cause the level around you to shake and twitch.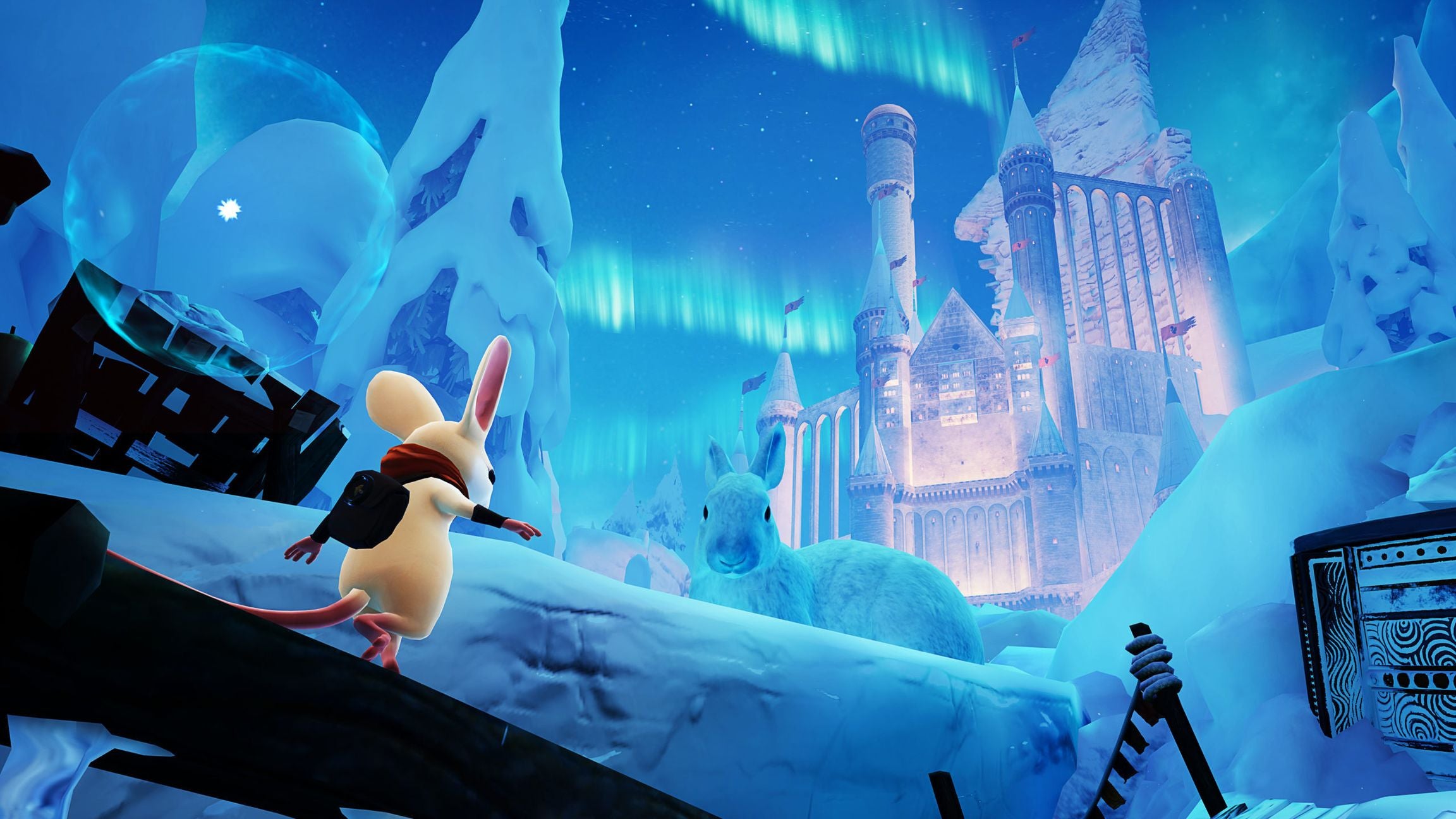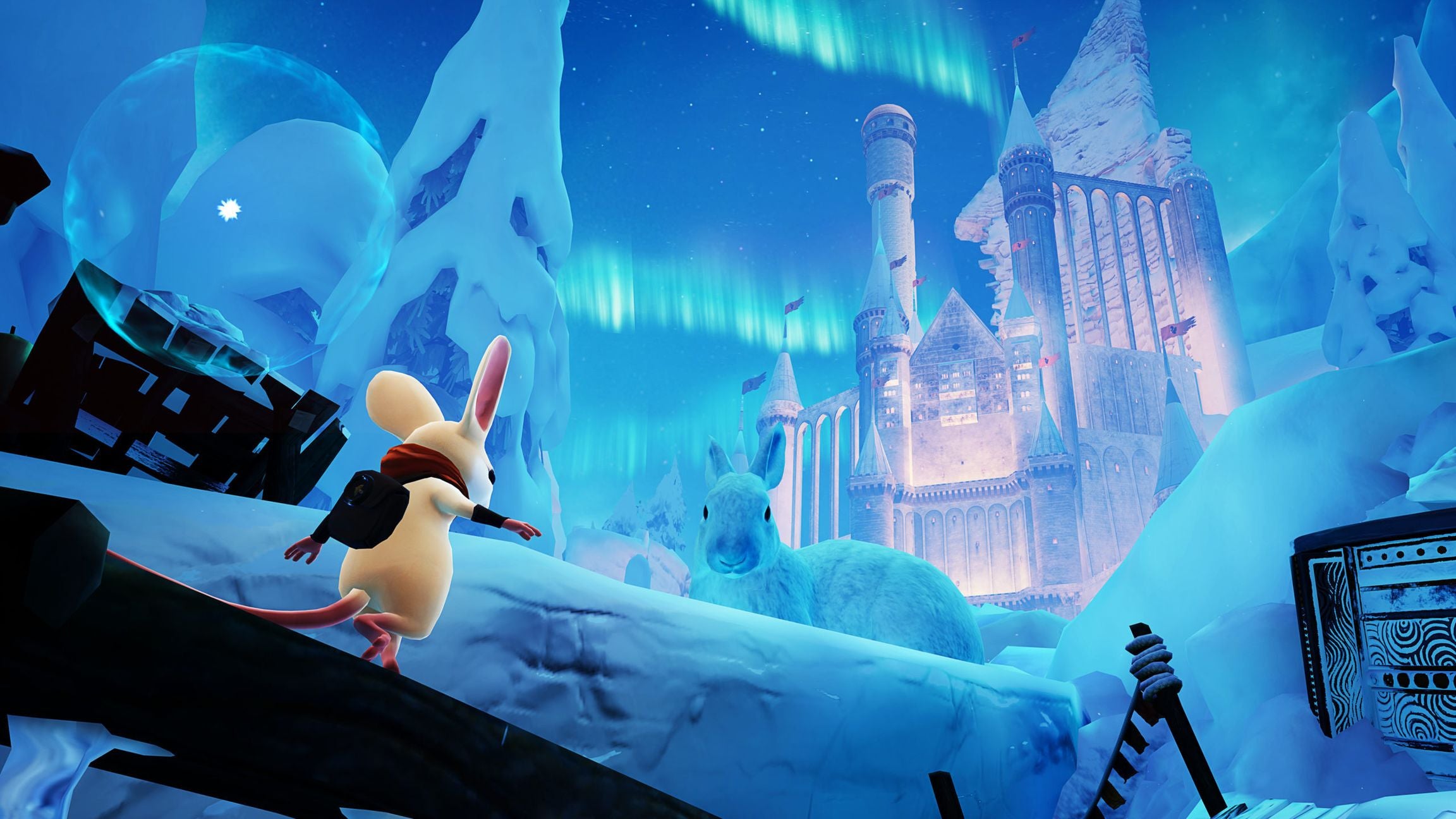 Those flaws aside, the rest of Quill's adventure is the perfect introduction to the magic of virtual reality for those with limited experience. The way it uses scale, light and color provides so many "wow" moments, even for a seasoned helmet head like me. Later levels in particular have this wonderful, memorable moment where dimensions play out in a grand but ominous way that makes people suddenly feel procedurally terrified. For the most part, though, Part 2 is a solid sequel, and there's a lot in the beginning that makes me feel like I've seen it all before, especially about enemies – but the emotional twists and the new games introduced later The mechanism ensures that I end up wanting more.
Moss: Book 2 is without a doubt a game worth playing, especially if you fell in love with the original. It's stunningly beautiful enough to have one last adventure for your PSVR before PSVR 2's release, even if I wouldn't blame you for insisting on hoping for a PC VR or Quest release – or some sort of bundled PSVR 2 release. Both of these Moss games are as brief and sweet as their rat protagonists, but I think Quill deserves and is capable of a more epic adventure.