NetEase Games has announced that it is working on a new video game for mobile devices that will respond to the name of Lost Light. It's about a survival shooter which will be published on iOS and Android, although you will first receive a closed beta to which anyone can point from the following link.
The test in question will start first in Australia and New Zealand on January 28
, waiting for it to later be extended to the rest of the countries of the world. It will be a perfect time to see how this action title looks in which players will take the role of one of the members of the
firefly squad
that they will try
enter a confinement area
.
Your objective will be to find out what secrets are hidden inside this place, being able to walk its streets alone or teaming up with other people
to have more options to get out alive. Still, shootings and looting will be the order of the day, so be very sure you know who you can trust for this job.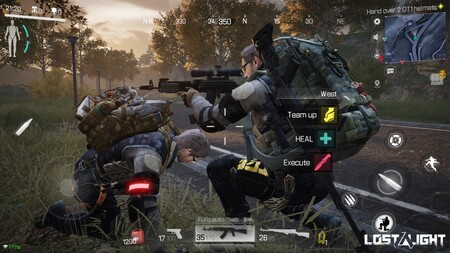 For example, pay other players to be rescued in the event of having been neutralized. You can also establish shelters
, trade products or buy them in order to be sufficiently prepared before returning to action.
The intention of its creators is to offer a very realistic experience, hence it has been deposited a great effort in the design of weapons, their textures, the components that will be part of them or how they will shoot. Until we know when it will be available in the App Store and Google Play, we invite you to see its first official trailer.