The big problem with high refresh rates
The Samsung Galaxy S20 Ultra update is currently annoying because, since then, in some cases, the display will show a strong green color. We will show you how to solve this problem.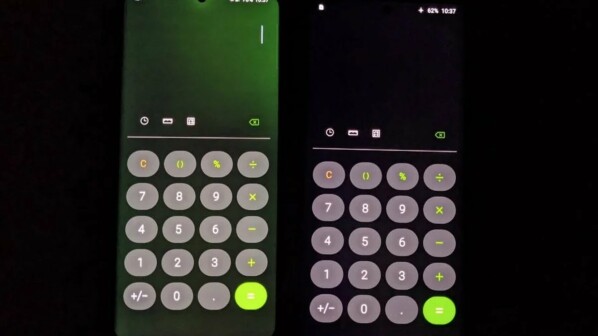 Samsung is one of the leading manufacturers of AMOLED displays for smartphones and consumables, including displays for Apple iPhone 11 Pro or OnePlus 8 Pro. Therefore, it is particularly annoying now that the current update of Samsung Galaxy S20 Ultra will cause serious problems on the screen.
As Sammobile reported, because after updating under certain conditions, the color of the display is very green. This phenomenon is especially noticeable when you use the display mode of 120 Hertz [Hz] or 96 Hz. First, you can clearly see whether the display brightness is further reduced. Then, as shown in the image above, even dark black areas will glow bright green.
Samsung Galaxy S20 series in the picture
Picture 1/25

The Samsung Galaxy S20 provides a more borderless display than its predecessor. In addition, compared with the Samsung Galaxy S10, Samsung punches in the middle.
[Source: Netzwelt]
It is not clear what exactly caused the Samsung Galaxy S20 Ultra display problem. However, this error only occurs after updating with the latest security patch in April 2020. This was only officially launched recently, and it also caused problems with the camera.
Galaxy S20 Ultra: How to solve the green tone problem

However, there is currently a fairly simple technique to eliminate this error. Therefore, you only need to select the 60 Hz mode for the Galaxy S20 Ultra display. Once the display is set to 60 Hz, green polarized light no longer appears, and the image remains clear. Before Samsung resolves the error through subsequent updates, at least a small smear will help.

If you have other problems with your Samsung device, then you should also check our guide for solutions to Galaxy smartphone issues. Here are many known errors and how to control them.
Article keywords
Samsung, smartphones, technology, Samsung Galaxy S20 Ultra and mobile phones
Image Source
Internet