The success of V Rising is unquestionable, but also a reflection of how well everything related to it works. vampires in video games. We can find vampiric aspects, gestures and characters in Tekken, Metal Gear Solid and even the Pokémon saga. Now, if what you want is to get fully into the skin of a being of the night from PC, we have a variety of alternatives waiting to be enjoyed and rediscovered.
And it is that there is not only a very powerful legacy and a promising future for the legendary bloodsuckers; instead there are tons of games currently available on PC that have what it takes to be your new obsession. Some of them are must-see classics and others are much more recent. All of them with one element in common: vampirism.
In iGamesNews We have selected seven exceptional vampire-themed works for you. Titles from yesterday and today that you can play from your desktop, and depending on the game remotely and even on Steam Deck. Because, as you will see, not all Steam classics have been verified, but Vampire: The Masquerade – Redemption, the game of 2000, has its corresponding seal to be enjoyed on Steam Deck. There must be a reason.
Without further ado, seven good vampire-themed games that you can play on PC right now.
Vampire: The Masquerade – Bloodhunt
Year: 2022
Developer: Sharkmob AB
We start our selection with the most recent title: Vampire: The Masquerade – Bloodhunt takes the prolific role-playing saga to the field of battle royale, betting on free-to-play. The premise? We are in the epicenter of a war of vampire clans and our powers will make the difference both when it comes to surviving and when hunting mortals for iincrease our power.
Vampire: The Masquerade – Bloodhunt
BloodRayne: Terminal Cut
Year: 2020
Desarrollador: Terminal Reality / Ziggurat Interactive
A classic restored from top to bottom: Ziggurat Interactive gave a comprehensive overhaul to the BloodRayne original version of Terminal Reality -released in 2002- accommodating the textures, the resolution, the effects and in general giving it a treatment that fits like a glove to one of the best vampire-themed games ever made.
Code Vein
Year: 2019
Developer: Bandai Namco
Bandai Namco may call them resurrected and that the aesthetic is markedly Anime, but any doubts about the vampire themes of Code Vein are dispelled by immersing ourselves just a little bit in the history of the game. What's more, not only can we drain the blood of our enemies to restore magic, but we can even equip ourselves with a Veil of Blood that will affect our presence and abilities.
Dracula: Love Kills
Year 2011
Developer: Waterlily Games / Frogwares
Dracula himself, the prince of the night, had to be present in our selection, and we have searched for a unique and original title: for PC gamers: Dracula: Love Kills returns to the formula of point-and-click
of all life and confronts us with the Queen of the Vampires, a threat too great that will require an extreme alliance: the count will join forces with Dr. Van Helsing himself in order to save the world.
Bonus Stage: The SIMS 4 Vampires
Year: 2017
Developer: EA / Maxis
no listing of iGamesNews is left without one bonus phaseAnd less when there are expansions of The Sims 4 capable of giving our Sims supernatural abilities while we debate whether to lead a life as close to normal (Addams style, of course) or dedicate ourselves completely to chaos and evil.
The Sims 4 Vampires (DLC)
Legacy of Kain: Soul Reaver 2
Year: 2001
Desarrollador: Crystal Dynamics
the saga Legacy of Kain could not be missing from our vampire list, and in the absence of a Soul Reaver that has been removed from Steam and GOG for too long (with the promise of returning) we are left with its sequel and the hope that Crystal Dynamics will resurrect it now that it is in the hands of Embracing.
Legacy of Kain: Soul Reaver 2 continues the journey of vengeance and redemption of Raziel, a vampire mutated before his time condemned by his kind to be little more than a ghostly wreck. Of course, now he has twice the resources to quench his anger: the vampiric and those of the spectral world.
Legacy of Kain: Soul Reaver 2
Vampire: The Masquerade – Redemption
Year 2000
Desarrollador: Nihilistic Software / Activision
Possibly the most representative game of the entire legacy of Vampire: The Masquerade through video games. Nihilistic Software and Activision offer us a journey through the different eras starting from medieval Europe and reaching the present day in which destiny will cross our search for redemption with the inevitable confrontation with the vampire lord Vukodlak. It may not be exactly an RPG and vampire-themed version of de The immortalsbut the similarities are there.
Vampire: The Masquerade – Redemption
Vampire
Year: 2018
Desarrollador: DONTNOD Entertainment
The Dr. Jonathan Reid faces a terrible dilemma: he has just been turned into a vampire and his new powers and abilities will allow him to put an end to a terrible evil that appears from the depths of London in 1918.
The problem? Now, his life depends on the blood of those he intends to save. DONTNOD shines again with Vampyr in a story where player decisions matter.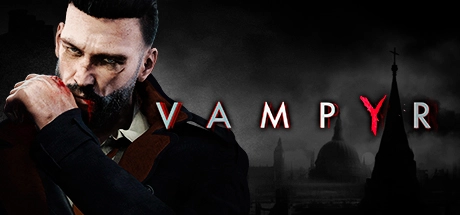 Bola Extra: Castlevania Advance Collection
Year: 2021
Developer: Konami
Did you think we had forgotten about the Castlevania saga? In iGamesNews? Absolutely! There are many emblematic deliveries in which we can lead the vampire purge and even fight as a son of the night in very specific titles.
And despite the fact that Castlevania: Lords of Shadow 2 is there, in the absence of being able to play Castlevania: SOTN we recommend the recently released Castlevania Advance Collection in which you can stroll through some of the best metroidvanias of the most inspired Konami.
Castlevania Advance Collection