Toem sent me back to my phone, not for the internet and its tips, tricks and workarounds, but for a folder to keep my photos – back to the last few months of my life and a time I didn't realize I'd been story being written.
It's a strange story, rather tedious to outsiders, but squinting and a variety of narratives emerge. Screenshot of LFT serial numbers and train times to Margate. The tiled floor of the seaside shelter where TS Elliott once sat read "On Margate Sands. / I can connect / Nothing." Later, a visit to the Shell Grotto – recommended, probably essential – — and then a series of photos a few weeks after our return: our neighbor gave us sunflowers in a new pot, the silhouette of a dark continent appeared on the ceiling, and the bathroom above leaked over the weekend. All over the blue sky, people stop and pose for a few seconds, creating something one-off that you can watch for hours.To remind us all of these moments, to remind that time Yes When you slice it like this with the camera shutter. One next to the other, perhaps an invitation to something to connect with…?
I love Tom. I should warn you in advance that Toem has absolutely zero relationship with TS Eliot. In fact, it's profound because it's brave and lovely, and there's nothing deep in itself. Tom! In the world of grayscale newsprint, you take your camera on a short trip, from one bus stop to the next. The pictures you take may solve the puzzles of the characters you encounter at each stop, and each puzzle you solve will give you a stamp, giving you a steady stream of tickets to the next stop. You travel, meet people, help them, learn about each place, and most importantly, finally move on. The lasting proof of any of these things you do lies in the rolls of photos you take along the way.
Toem's camera roll is great. I finished Toem last week, what is it? Snowman outside the cave. A giant snowball that looks like a pedestal. A small mouse hole in the brickwork. A fashion show. A woman is standing behind a burger. Creatures hiding among trees.
Photography games are always a reminder of what video games can be—and what other they can. The Snowman: He wants to see a picture of something furry like him. That snowball was rolled there a long time ago, and they wondered what they would have done without them. The little mouse hole was an accidental detail I wanted to capture. Fashion shows are a bit of a task – to shoot show photos for a newspaper, I have to get the right media certifications. The woman with the burger was an influencer looking for a photo that would go viral on social media. Creatures hiding among trees – um…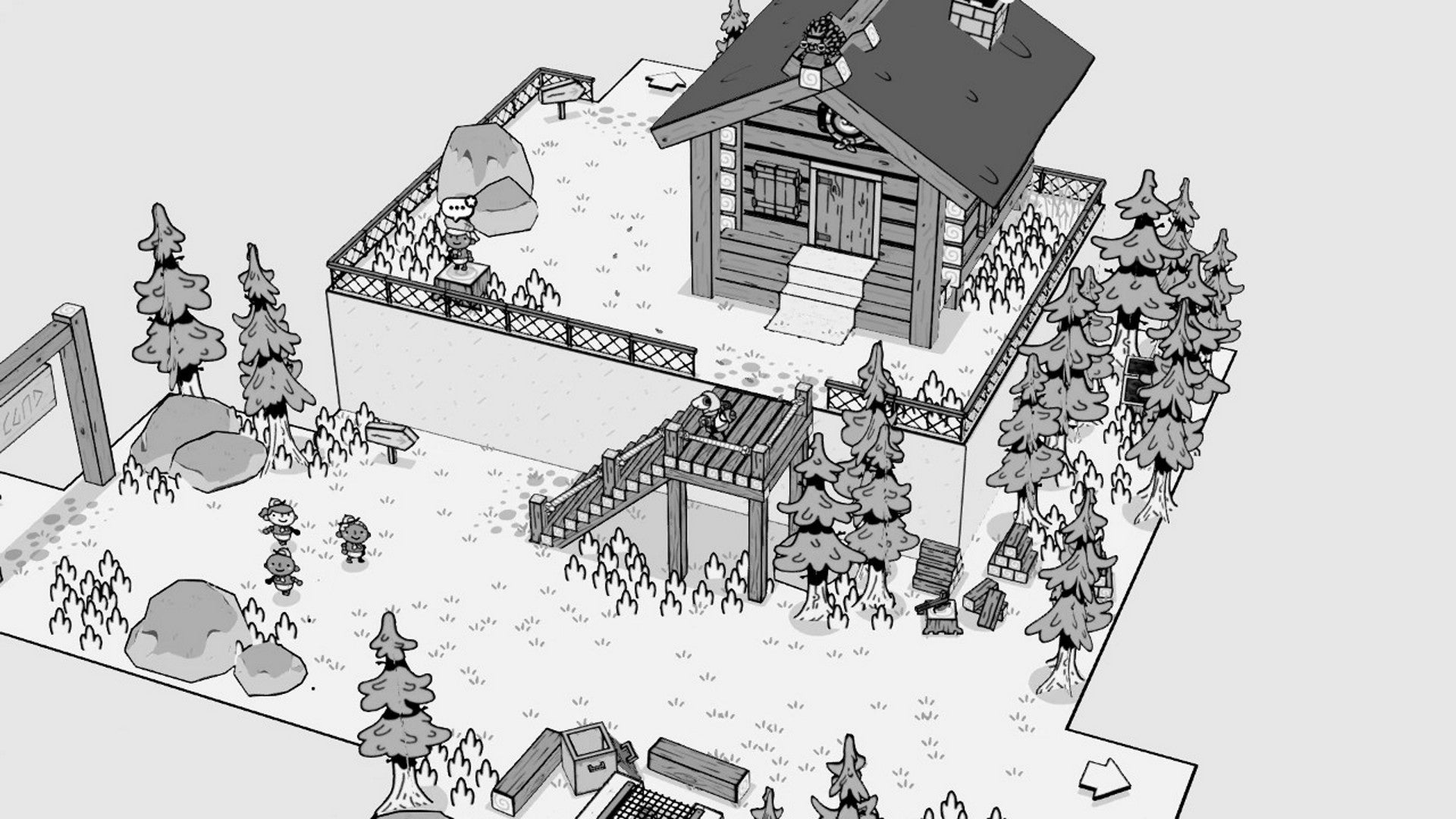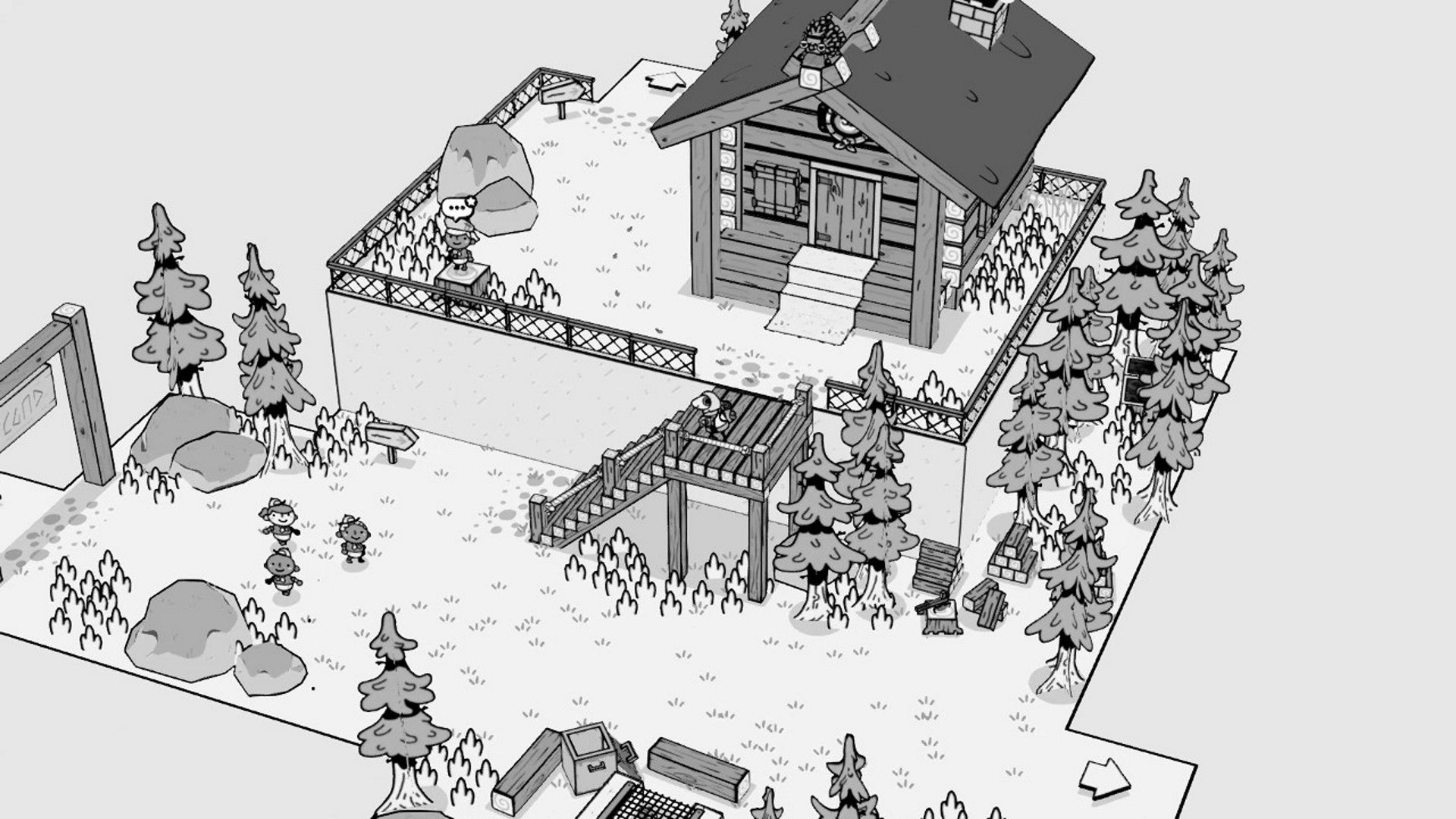 Toem is like that. You arrive at a new location and move between discrete areas, each of which is a small sculpture that you can rotate and zoom in and out. People and animals are cartoons drawn with thick lines on thin paper but beautifully animated. Trees and bushes are a type of graffiti that retains their active improvised energy. There are cabins and beaches as you move from one area to the next, cities and mountains. There are people everywhere to talk to, and most of them seem to need something: a balloon is gone, a photo in the gallery is gone, a storm has grounded ships on a series of rocks.
It's incredible how much you can do with a camera, and it's a beautiful analog device with smooth, lubricated zoom and heavy shutter clicks. look carefully! When you put them in the frame, people adjust themselves quietly – after all, a photo still matters. But you'll also find yourself commanding a ship's horn, picking up trash from the ocean, navigating the depths of the waves and scouring the sky. Some of the challenges you face are very simple. Others are almost cryptic crossword clues, and the first thing to do is understand what your goal might be. If you want a collection marathon, don't worry, it's lightly integrated into the program, but Toem is smart enough to know that you just want to photograph what catches your eye, too. Picture for picture's sake, as you walk through bustling dioramas full of tender intrigue.
The color scheme does a lot for this game. I can't imagine Toem being so charming, or oddly, so warm, if the places you visit were painted. Grey is so alluring here. White and black makes the whole thing feel like a secret world you know alone, like you're one of the few followers of an old newspaper comic strip. Toem feels like the best club ever, a joke thing buzzing with lovely light-touch music from Jamal Green and Launchable Socks. The in-game character swapping cassettes and strangers give you a steady stream of clothes that might open up new parts of the level, but might also be fun to wear. Likewise, having a horn attachment for your camera helps wake people up and move creatures away, but it's also fun.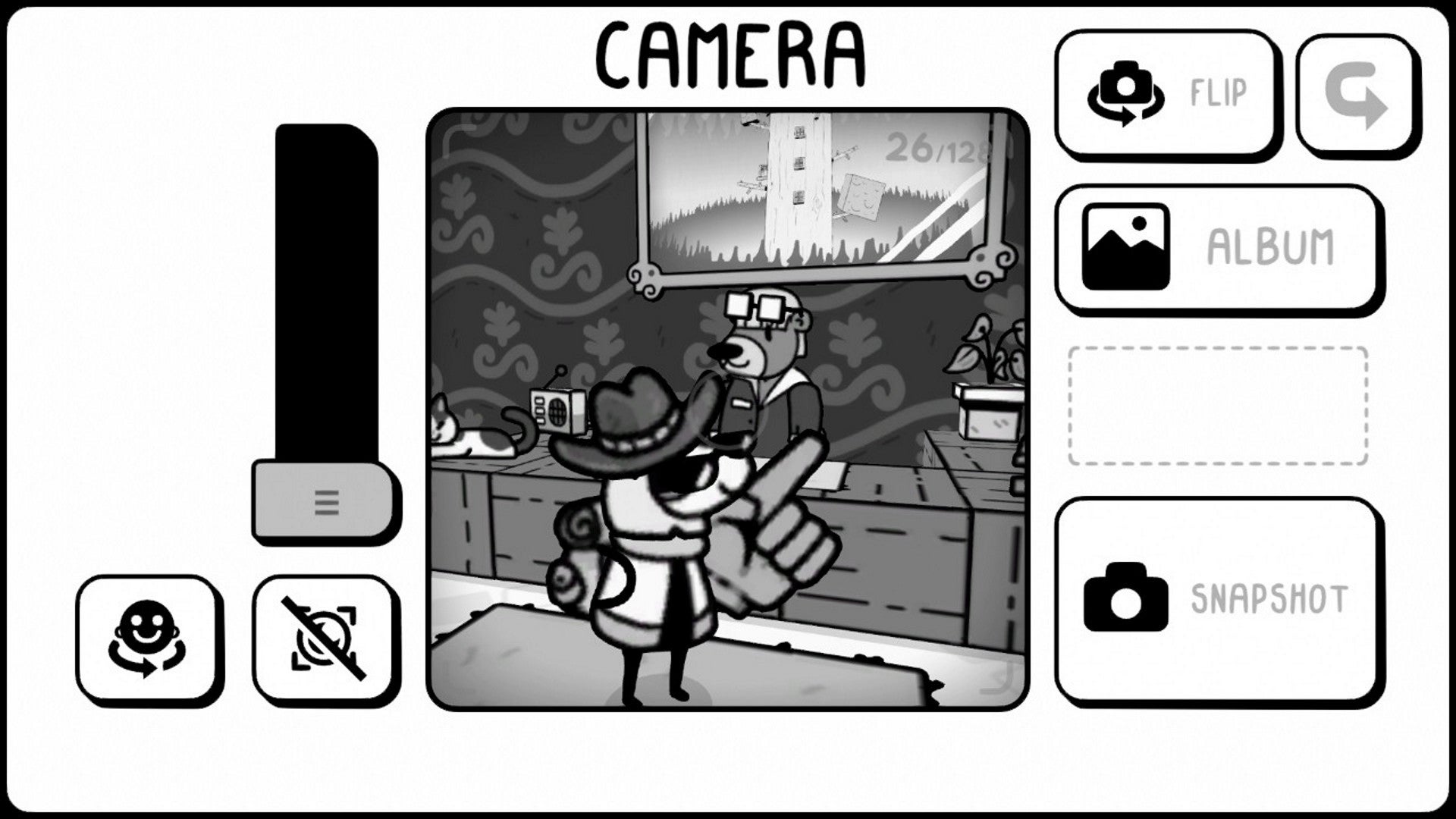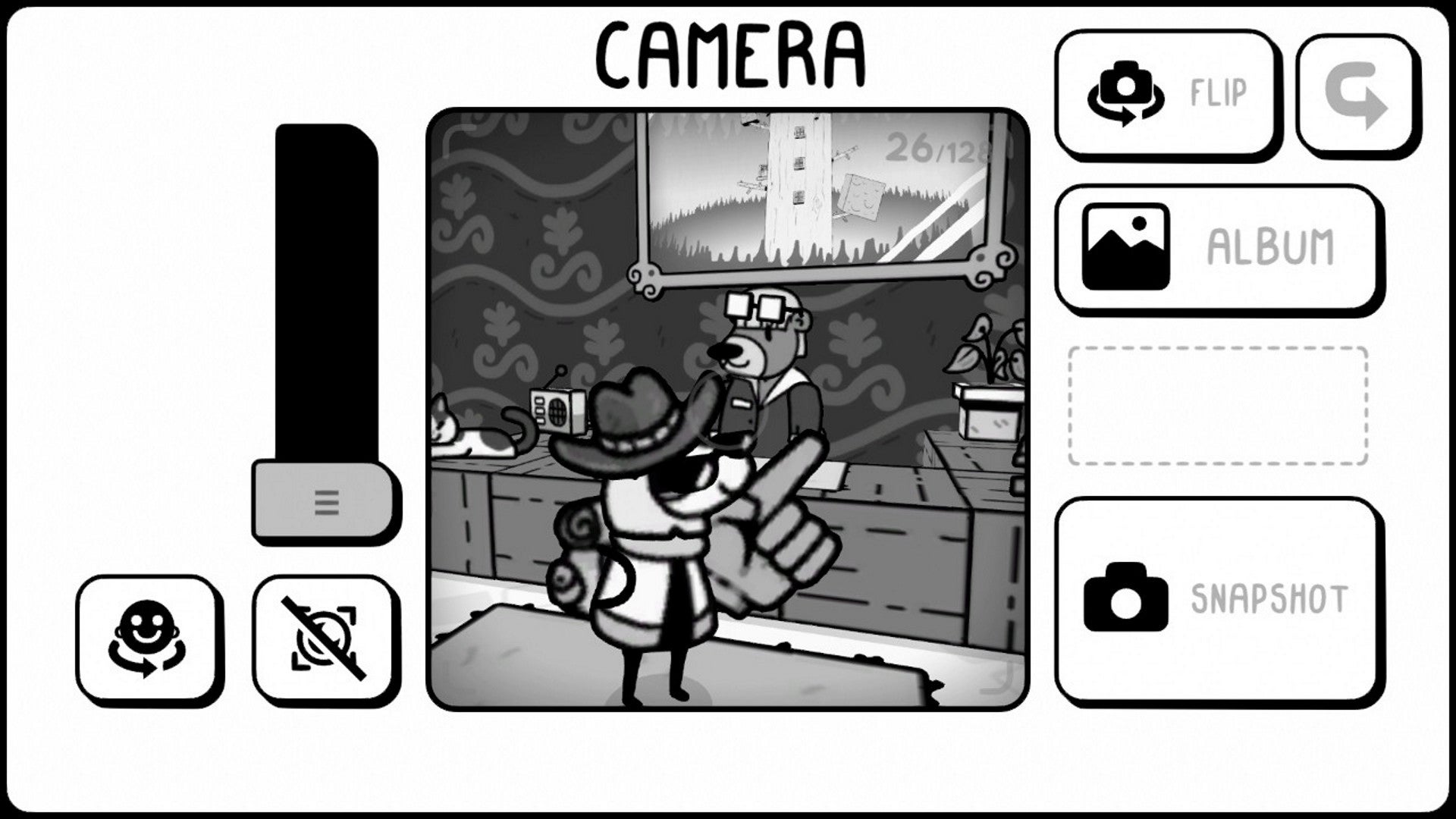 I don't want Toem to stop showing me new things. I do not want to go home. Take pictures of people, solve their trivial problems, and explore the intricate, beautiful, and inhabited places they live. Finally, once the main story is over and I'm working towards 100% completion, I'm surrounded by people and animals who just want to say thank you for the little things I've done for them over the last few hours. I also gave him socks to the man. The ghost I do housework. Yet – there's still a cat stuck high up somewhere, a guy stuck in a sewer that I can't reach, and a guy who's annoyed by the state of the beach. I think I can solve these problems – solve them with the right photos, connect something with the right intuition. But it's nice to stop here for a second and I've got some beautiful transport games left. Toem is an absolute dream.