Automatic virus scanning with onboard tools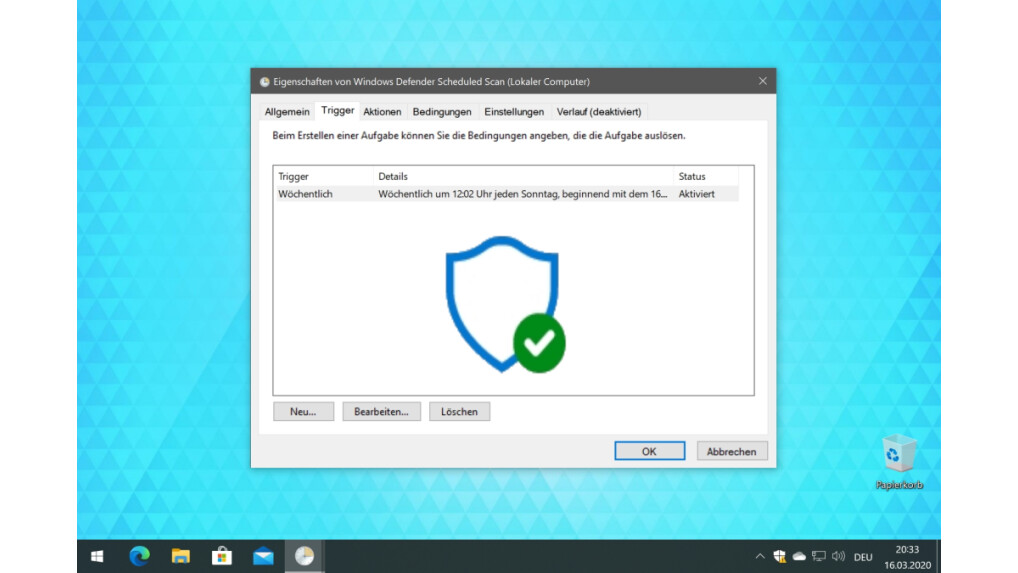 Windows Defender is part of Windows 10 and also allows you to schedule periodic virus scans. We show you how to use this feature, which can only be achieved by detours.
Windows Defender [belonging to Windows 10] also allows you to schedule regular virus scans of your hard drive. At first glance, Windows 10 Security Center lacks the corresponding features. With a little trick, Windows Defender can be used for automated virus scanning like commercial antivirus software.
Windows Defender is almost inferior to competitors in terms of virus and malware detection rates. Real-time protection running in the background should reliably protect you from active malware and viruses. However, I quickly forgot about deep scanning of drives or folders. With the following steps, you can set up a regular full scan of your system.
You still have to know this!
Evaluation
Are these instructions helpful or confusing? Give us feedback and score between 1 and 10.
No ratings have been submitted.
Thank you for your rating!
Article keywords
Instructions, downloads and Windows 10
Image Source
Internet