The list of upcoming Nintendo Switch releases new games that are on their way to console continue to be updated. Here we bring you three of them that have been finalized this afternoon.
As on previous occasions, in the list that we leave you below you can take a look at the games together with their release date available for now and details:
Boris The Rocket – April 30 – Price not confirmed. This is its premise and trailer:
This is a simulator of a missile operator with a mustache from the Cold War. You will have the opportunity to defend your vast homeland on your own. You will have to withstand the freezing weather and the unpleasant intrigues of the bears, drinking condensed milk to survive and adapt to an ever-changing environment.
Mon-Yu (also known as Monster wo Taoshite Tsuyoi Ken ya Yoroi wo Te ni Shinasai. Shindemo Akiramezu ni Tsuyoku Narinasai. Yuusha Tai ga Maou wo Taosu Sono Hello wo Shinjiteimasu) – July 15 – 5,980 yen (45.82 dollars). You have our previous coverage of the game here.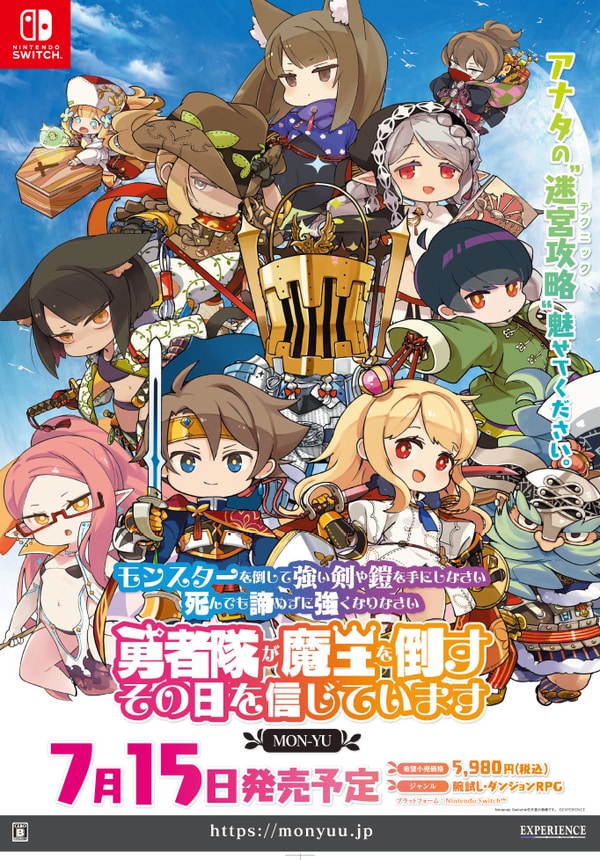 Terra Trilogy – July – Price not confirmed. We leave you with its premise and trailer:
Terra Trilogy features three complete games in one package that pay homage to the classic and retro arcade genre of the 1980s: Terra Lander, Terra Lander II, and Terra Bomber.
What do you think? Does anyone catch your attention?