Here it comes to us directly from YouTube a new and interesting video of one of the most promising games of the moment among users who often play Nintendo Switch.
In the scenes shown in the short, we can see what some additional characters could be in this port for Nintendo Switch. As you know, we have Bowsy
as a new playable character in Bowser's Fury, but there are theories that do not rule out the arrival of other characters like Daisy, even as
Additional DLC
. For now there is nothing confirmed, but there are fans like
Deiji-Zeruda
that you already imagine it such that for a while: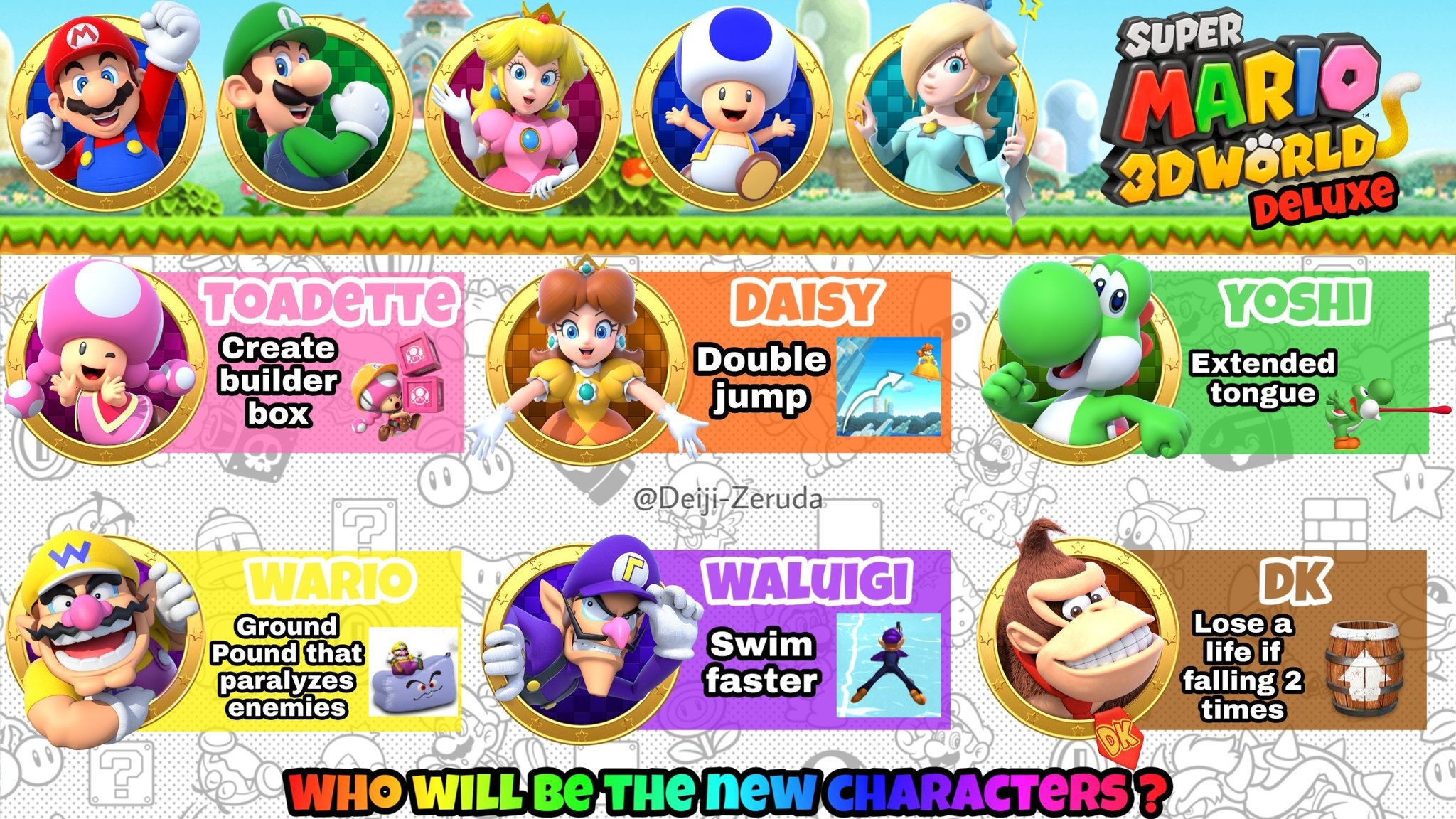 In the image, we see Toadette creating boxes, Daisy with double jump, Yoshi extending his tongue, Wario doing bomb jump that paralyzes the enemies, Waluigi who swims faster and Donkey Kong who does not lose if he falls once down the ravine thanks to a cannon barrel. In the short below, you have other different theories
, such as the possibility of seeing DLC ​​packs with new themed worlds.
Here you have the video:
What do you think? You can leave it below in the comments. We leave you with our full coverage of the title at this link.