Less than a day ago the giant of the video game industry Nintendo shared a list of featured independent titles available on Nintendo Switch
, which would certainly be worth trying, including the acclaimed
Hades, Street of Rage 4
and
Ori and the Will of the Wisps
.
But it seems that the genre of indie titles is so large, that there were too many interesting games to highlight, so the company has decided to mention many of them through its account IndieWorld
, including again Hades and others from the list above, but adding to many games like Huntdown, Among Us, Shantae and the Seven Sirens and more.
You have all the games in the following image: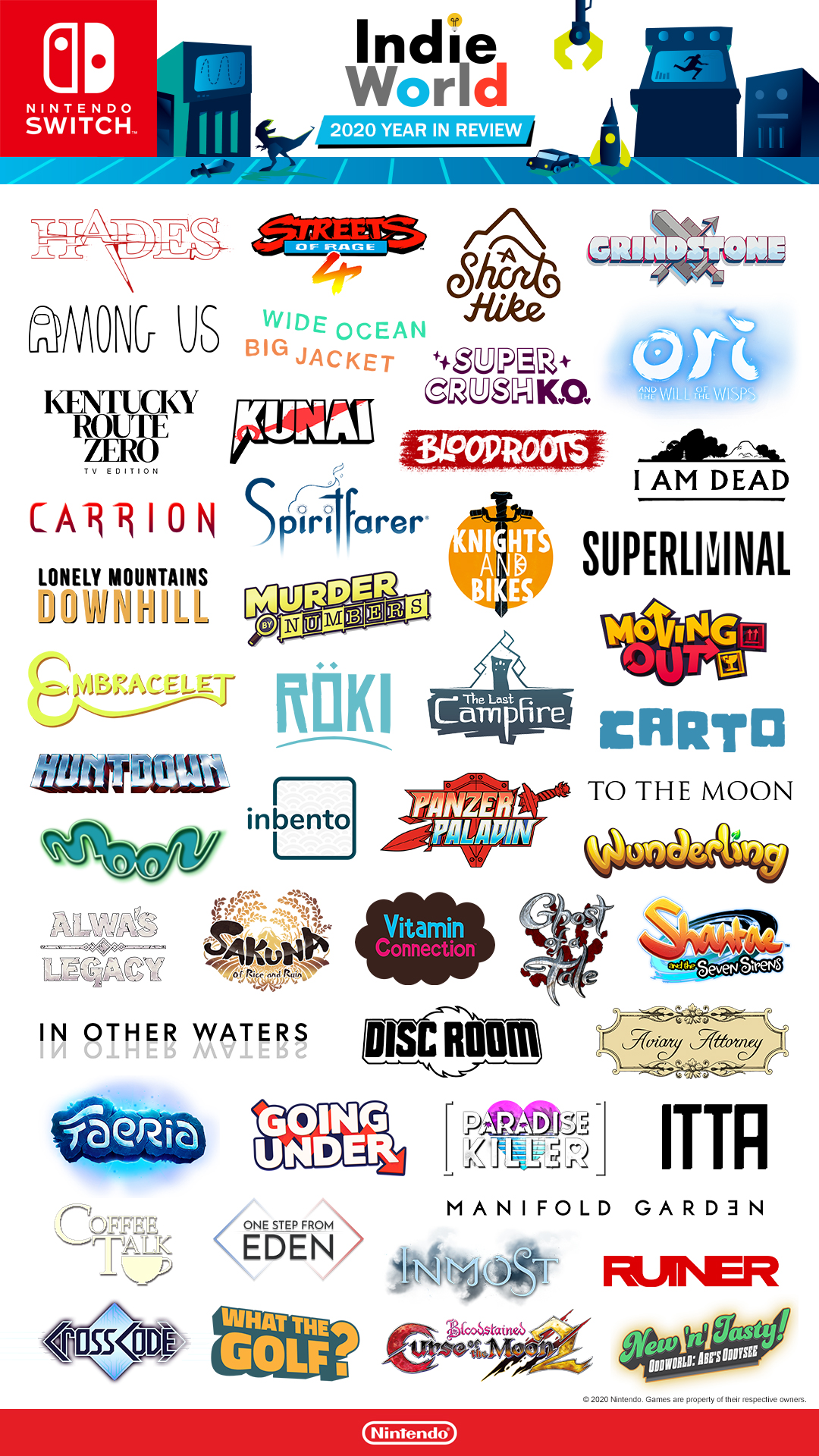 Via.