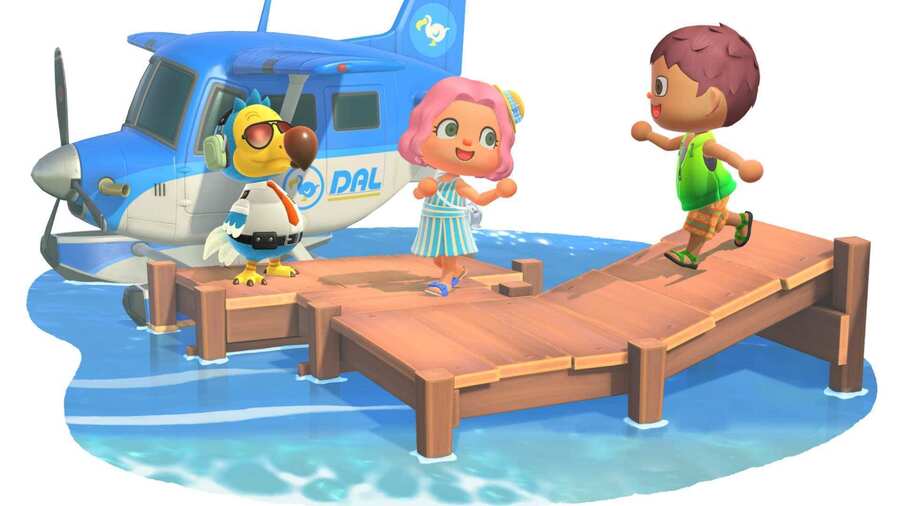 After a new Nintendo Switch update (remember to update that Joy-Con, too!), The rumors of a recent Resident Evil 4 reminiscence and the last few days of Nintendo's big spring sale to think about, are yet another busy week.
Thankfully, now is the time to relax and discuss our weekend game plans. Team Nintendo Life members have done that below, and we'd like you to join us through our comment and comments sections. Enjoy!
Ryan Craddock, news editor
Once again, any free time I have this weekend will certainly not be taken away Crossing the Animals: New Horizons. I'm 60 hours from now, and I still feel like there's a lot I still want to do on my island – I've finally begun to look at the paths, fences and decorations on the outside, but my house is bad and I've only looked at the core of what I would like to do outside.
I have also decided that my favorite resident is Carlan. He has been one of my first residents and I love him through obstacles. Imagine if I could share that with you.
Gonçalo Lopes, contributing writer
The Crossing the Animals: New Horizons The stage for the live gig is increasing in size but I need more light contrast and I have no floor lights. I might need to do some live streaming sessions from my brand new studio instead … before I turn that room into an arcade. SD Gundam G Generation Cross Rays and Saints Row IV: Elected Again both continue to bookmark all the right boxes for acceptable video game output.
My game of the week Super Pixel Racers. New to Switch despite its actual release date of 2018, do what the name suggests… and rather well I might add.
Gavin Lane, feature editor
This week I will be putting out my brand Animal Crossing to make a to-do list and hopefully kill off the Stalk Market, but I really like breaking my back The message

. I am really excited about its retro charms and would love to meet it in a few extra pieces and click it on the ol & # 39; back. After having the opportunity to talk to Sabotage about Star Sea, returning to The Messenger has made me even more excited about what the studio is cooking. Have a good person, and be safe.
Liam Doolan, a journalist
Like many other switch owners, this weekend I will be sinking my free time Crossing the Animals: New Horizons. With Bunny's day off, I can finally get my mind back on the island development and my home loan. I should get more animal friends too, as I have found quite a few on my island right now. Beyond that, I'd be here Yooka-Laylee and Impible Lair

More go now that there is a new update available for the game. I've been looking for excuses to visit again for a while, so this is a great opportunity.
Ollie Reynolds, reviewer
Rumors about a Disadvantages of Living 4 Roundabout, I am back to the original in another round of pesky Los Illuminados combat. I just finished running the campaign in the usual difficulty, so this weekend I'll go back and start it right. I don't think it's too much to say it's my favorite game of all time!
I'm connecting again Crossing the Animals: New Horizons, though I must admit I don't spend much time with it yet; I tend to jump in, see what The Able Sista has in stock, and leave it for the day.
As always, thanks for reading! Be sure to leave your vote in the voting above and comment below for your playback options over the next few days …