We bring again an interesting compilation related to one of the most outstanding games in the Nintendo Switch catalog. We are talking in this case about Xenoblade Chronicles 3which will be released on July 29.
Xenoblade Chronicles 3
In this case, we have been able to learn new details about the soul tree function and more. We leave you with the available information:
Today's update shares some images and details of the Grieving the Departed, the Ouroboros Talent Arts, and reveals a new feature: the Tree of Souls!

As you explore the world, you will sometimes come across the bodies of soldiers who have fallen in battle. You can make Noah and Mio play the flute to mourn those poor people, and when you do, you'll gain some affinity points with the people in the colony where the soldiers were from.

Additionally, today's update confirms that Noah and the others also have talent arts in their Ouroboros form. To use those powerful moves, you must first fill the talent art gauge by blocking the attacks!
Ouroboros are extremely powerful right off the bat, but you can further enhance their abilities thanks to a feature called the Soul Tree. In battle, you can earn points by performing various actions – those are called soul points. You can use those points in the soul tree to upgrade the abilities of your Ouroboros.

For example, you can increase its attack power or extend the duration of the tether (allowing you to stay in Ouroboros form longer). But what happens when you complete the soul tree? For now it is not known.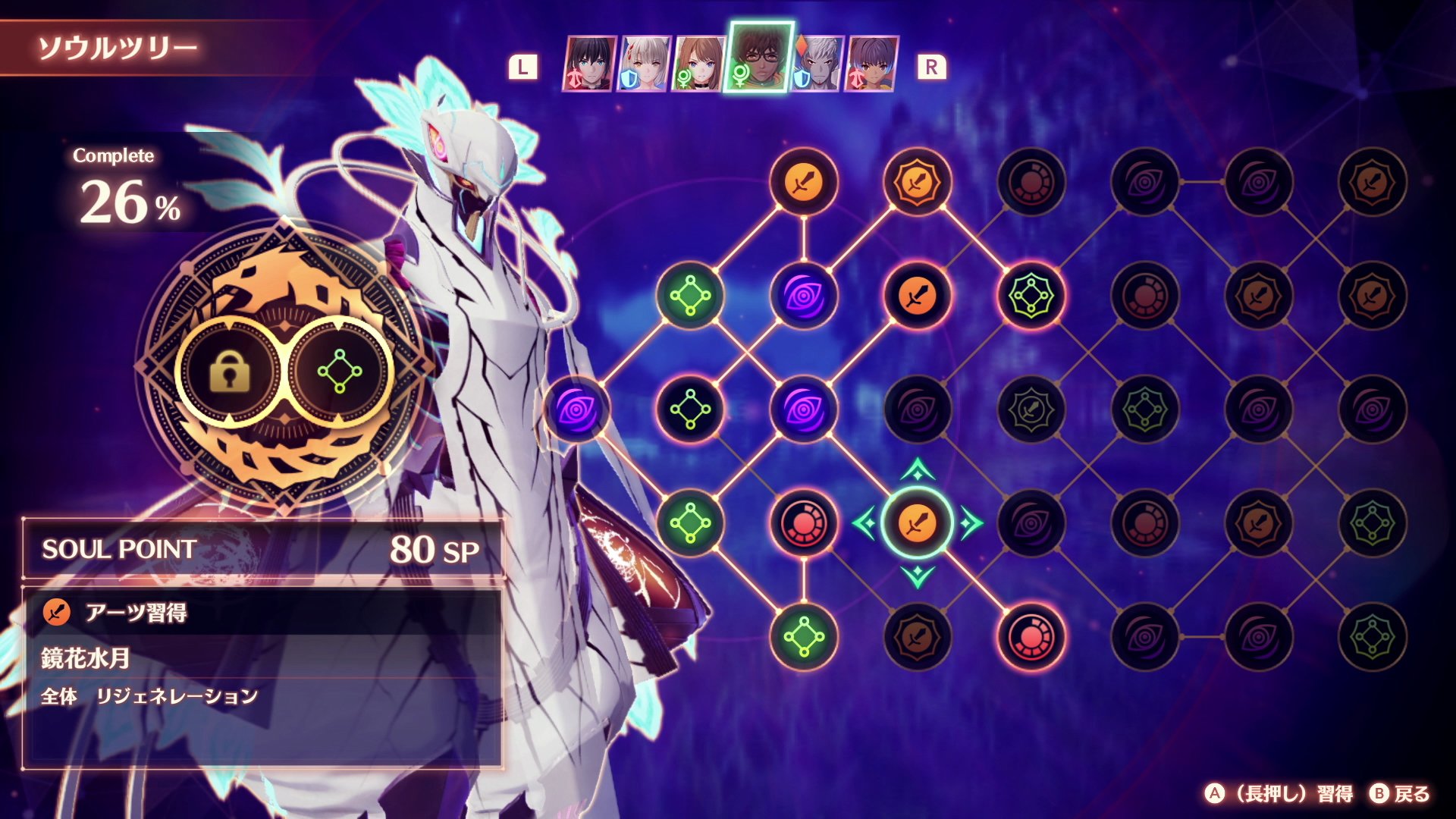 What did you think of the news? If you are interested, you can take a look at our full coverage of the title at this link.