The first free access event for this legendary Call of Duty mode will take place between January 14 and 21.
After discovering the initial secrets about the Dark Aether, Requiem calls on all reinforcements to investigate anomalies related to this mysterious source of power. If you haven't yet been summoned to fight the undead horde, get ready for a free week of zombie annihilation.
For the first time in the history of Call of Duty, Treyarch's legendary Zombies mode will be available for free during Zombies Free Access Week.
This fearsome period of free access will be available to all players through the store of their respective platforms and includes the following game modes: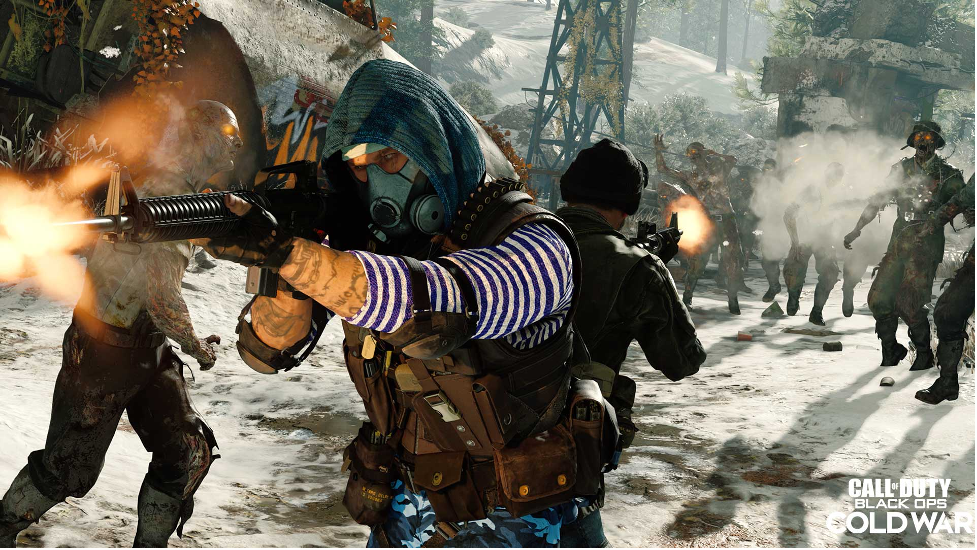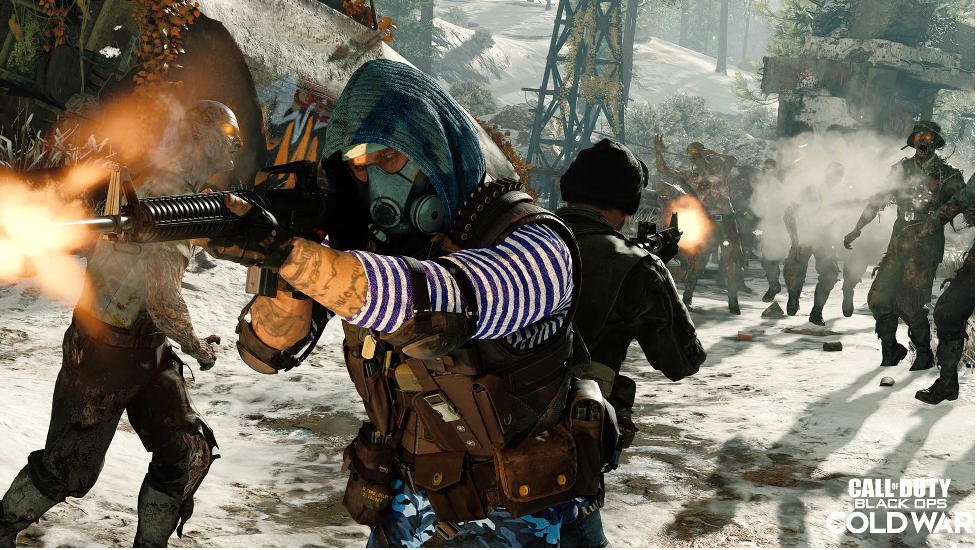 The machine
An abandoned WWII-era laboratory in Poland containing a massive particle collider has opened a portal to inconceivable monsters and legions of the undead. As part of the international intervention team known as Requiem, you will either infiltrate the launch zone and try to survive waves of zombies for multiple rounds while uncovering the secrets of Die Maschine, or escape early with your life (and some rewards) intact. great).
With its starting area that pays homage to the original Zombies map of World at War That kicked off it all, Die Maschine is a round-based zombie experience in which up to four players try to survive the horrors that await. Work as a team using dozens of weapons, tactical and deadly gear, powerful point streaks, and special field upgrades like Energy Mine or Healing Aura to instantly heal you, which are charged by killing zombies.
Have you unlocked new Black Ops Cold War weapons through the Battle Pass system? Bring them into combat from your weaponry and upgrade them as you progress. You can also equip yourself with a variety of wall-buy weapons, take your chance with a random weapon pulled from the mystery box, or upgrade any weapon through the power-up machine.
Cranked
Do you need a little more rush to stay alive in Die Maschine, aside from being overwhelmed by waves of zombies? Try Cranked mode!
As usual, you and your squad will be deployed with the weaponry of your choice. However, once the first zombie arrives, Cranked's timer will start. Your Operator will explode if he fails to kill another zombie before the timer reaches zero, and as the game progresses, the timer will last less and less. Pay attention to the Cranked booster as it temporarily stops the timer for all players.
Keep an eye on the time (and your six) to survive this fast-paced new Zombies game mode, and be sure to use the marking system when playing with your squad.
Onslaught (Exclusivo de PlayStation*)
PlayStation players will also have access to Onslaught, the new fast-paced two-player Zombies experience on the multiplayer maps of Black Ops Cold War.
In this mode, your duo will use whatever is in your weaponry to fight off hyper-aggressive waves of legions of the undead. Unlike traditional Zombies for rounds, a Dark Aether Orb will confine you to a specific space on the map until the souls of the undead charge it.
As the safe zone changes, waves of enemies will become increasingly difficult, including incredibly powerful elites, putting your duo's survival skills to the test. Take out enough elites to earn special Bronze, Silver, or Gold Ranks and exclusive * Weapon Projects.
Free access starts soon!
These modes ** will be available for free to players from January 14-21, so download Zombies free access today to join the ranks of Requiem and learn from veterans who can teach you how to unlock the secrets. by Die Maschine.
Ready to make history? Buy Black Ops Cold War today!
Did you enjoy this free access period? All your progress on them will carry over to the main game after purchase.
Join Alex Mason, Frank Woods and Jason Hudson in a mind-blowing campaign in search of the threat called "Perseus." Or continue to test your courage against legions of the undead as a Requiem agent in Zombies and enjoy a variety of all-new competitive maps and modes in multiplayer.
Visit CallofDuty.com, click the buy button Black Ops Cold War and select your platform and region to get the game. Download it to start playing.
Execute the mission.