We're excited to announce that Jurassic World Evolution 2 is coming to PlayStation 5 and PlayStation 4 later this year and happy to share more information.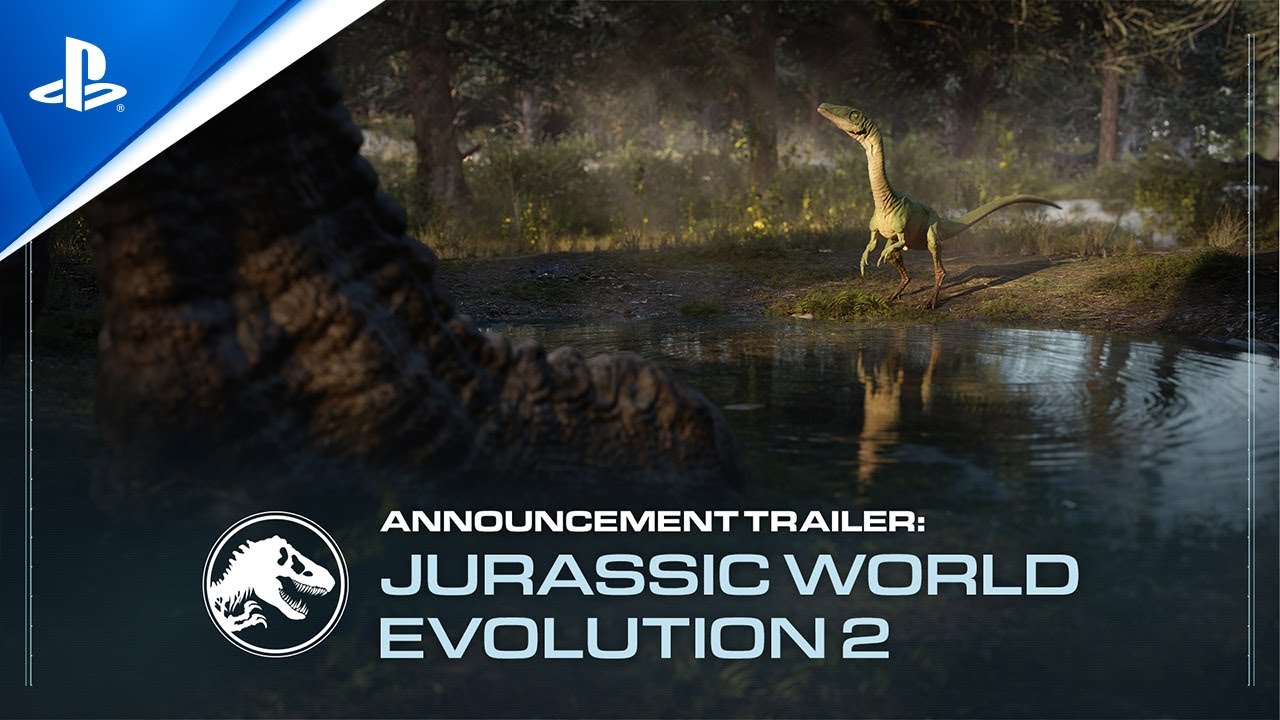 Jurassic World Evolution 2 builds on its groundbreaking and immersive predecessor in a way you'll love. First, the game features a new, original Jurassic storytelling campaign. The story follows the life-changing events of Jurassic World: Fallen Kingdom, and you'll lead efforts to control, conserve, and contain dinosaurs in the wild as you work alongside iconic characters from the Jurassic World movie franchise, including the Dr Ian Malcolm (voiced by Jeff Goldblum) and Claire Dearing (voiced by Bryce Dallas Howard).
As well as taking you on a new Jurassic journey into the countryside, you can just as much have fun stepping back in time with an all-new mode. In Chaos Theory, you'll relive iconic moments from the Jurassic World and Jurassic Park movies in simulation scenarios. Immerse yourself in the heart of the Jurassic World franchise and see how it goes when you're in the driver's seat of new challenges with unpredictable results. In addition to these two modes, we also have returning favorites, the Challenge mode where you can test your management skills and the Sandbox mode which gives you total creativity to create your own Jurassic World.
And when it comes to the stars of the show, dinosaurs, we're happy to bring over 75 prehistoric species to Jurassic World Evolution 2, including all-new flying and marine reptiles, which will dramatically expand the list of species you can. introduce in your parks. You will be able to see these prehistoric wonders searching for their own territory, fighting and interacting with stunning realism.
You'll recognize many diverse prehistoric species from the Jurassic Park and Jurassic World movies in our trailer, like the Triceratops and Stegosaurus. Additionally, we're also happy to feature species in Jurassic World Evolution 2 that haven't graced the big screen, like the Amargasaurus, a smaller sauropod with two distinctive parallel rows of spines on its back. Whether it's familiar species or one you've never seen before, we can't wait to introduce you to each of the fascinating creatures on offer in your parks.
You will also be able to take full control of your fleet and facilities in Jurassic World Evolution 2 with more in-depth management tools, such as deploying new fleet teams and new creative options, such as customizing your park buildings. 'hosts. In addition to our updated management options, we have a range of new, distinct biomes in Jurassic World Evolution 2, which are no longer limited to the Muertes Islands. Each of these biomes comes with its own unique set of environmental conditions, terrains, and challenges, ranging from dense forests to rocky deserts. Control is firmly in your hands, until chaos finds a way …
Whether it's awesome new species, more in-depth management, or an authentic new storytelling campaign, Jurassic World Evolution 2 will have a lot to offer and we can't wait to share more with you. You'll be able to create your own Jurassic World when the game launches on PlayStation 5 and PlayStation 4 later this year.