Welcome aboard the Alithea, a state-of-the-art luxury space cruiser, where nothing is what it seems. Threatening music. What started out as a relaxing vacation in space has turned into a real AI uprising, and those "friendly minions" who provided unlimited champagne are now trying to kill you!
First Class Trouble is a social deception board game, which means communication with other players is key. Unfortunately, that also means you can't trust anyone. The situation may seem dire and things can quickly get chaotic, but don't panic just yet (even if you catch fire or get pushed into a pool)! We've put together some tips and tricks to help you survive CAIN's wrath.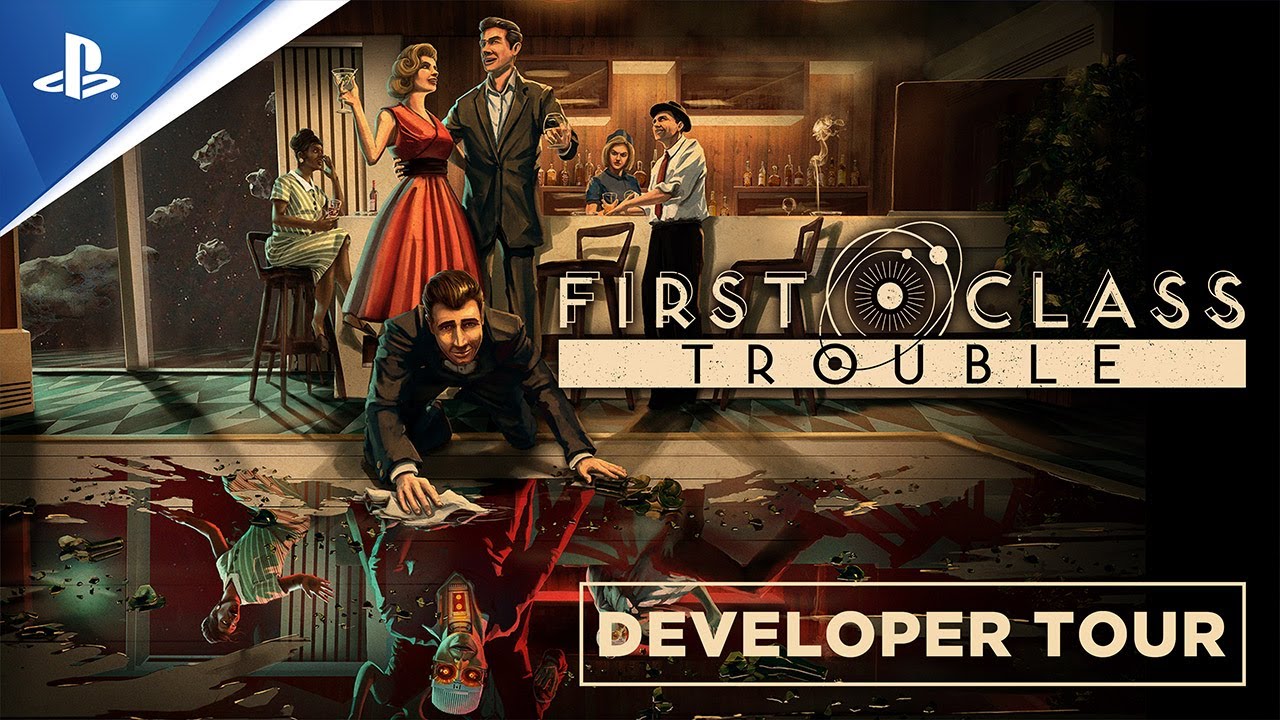 First, let's start with the basics: At the start of each game, you will be randomly assigned the role of Resident or Personoid. The residents are human passengers and the personoids are mechanical engineering assistants whose programming has been overridden.
Although everyone is playing together, you will have different goals to fulfill depending on your role. Here you will have a crucial decision to make: collaborate or cheat?
For the residents, your main goal is to stop the rogue AI in the heart of the Alithea. To reach CAIN, you will need to collect three key cards to advance to the next level deeper inside the ship.
For Personoids, your main goal is simple: to prevent Residents from succeeding at all costs. It means lying, deceiving, and ultimately ridding the ship of those pesky humans.
Despite the many potential dangers of the game (and there is a parcel), deception is arguably the deadliest weapon to use in First Class Trouble. Who can you trust? Should you follow the player who asks you for help with a co-op task or do they lead to a trap?
Only you can decide, but here are some useful points to keep in mind:
Residents need oxygen to survive and can replenish the ship's supply by finding spare cartridges and delivering them to designated oxygen stations. Personoids don't need air and can sabotage those same stations, so be on the lookout for anyone suspiciously lingering near one.
Personoids are con artists and will always look for opportunities to push an unsuspecting resident into the fire or lock them in a freezer. However, personoids can also use syringes against residents for an instant kill at close range. If you see another player grabbing a syringe, be careful!
Each level requires three key cards to move to the next location. To prevent the residents from advancing, a dastardly Personoid can grab a key card and play on the sidelines. Be careful, however. Players can see who is carrying a key card, so hold onto that card for too long, and it is sure to attract suspicion.
Don't necessarily be in a rush to complete the levels. Explore and see if you can find any pieces of the passenger log. Each one found reveals more clues as to who the Personoids are.
During a game there will be opportunities to work together to achieve a goal. A Cooperating Personoid could potentially gain the trust of a Resident. I'm just saying.

After a player has been eliminated, his body remains as evidence. The personoids would be wise to hide it before the residents can use a cadaver scanner and learn their true identities.
Oh, what about all of that "being pushed into a pool" mentioned earlier? A Good Samaritan can throw a float at you to keep you from drowning. How nice they are!
We hope these tips have provided you with a useful introduction to First Class Trouble. You will learn more as you go, but we leave you one final tip: always think about the future. Figuring out when and where to take your next step is key to your survival.
As revealed during today's inventory, First Class Trouble will launch on PlayStation Plus for PS4 and PS5 on November 2. We can't wait for you to come aboard and experience the chaos for yourselves! You can play up to six players, so invite your friends… and try to stay friends afterwards.
* PlayStation Plus is an ongoing subscription with recurring charges until canceled. Age restrictions apply. See here for full terms and conditions. Monthly PlayStation Plus games are available for the duration of your membership only.