Salvation! At HypeTrain Digital, we're extremely excited to bring you the result of our glorious labor – Breathedge, a terrific space survival adventure with a humorous twist, coming out on PS4 tomorrow, April 6! Going out into space is not predictable as it seems. Breathedge presents many deadly dangers including, but not limited to suffocation, freezing, burns, beatings and / or bullets, hunger and thirst, electrocution and much more.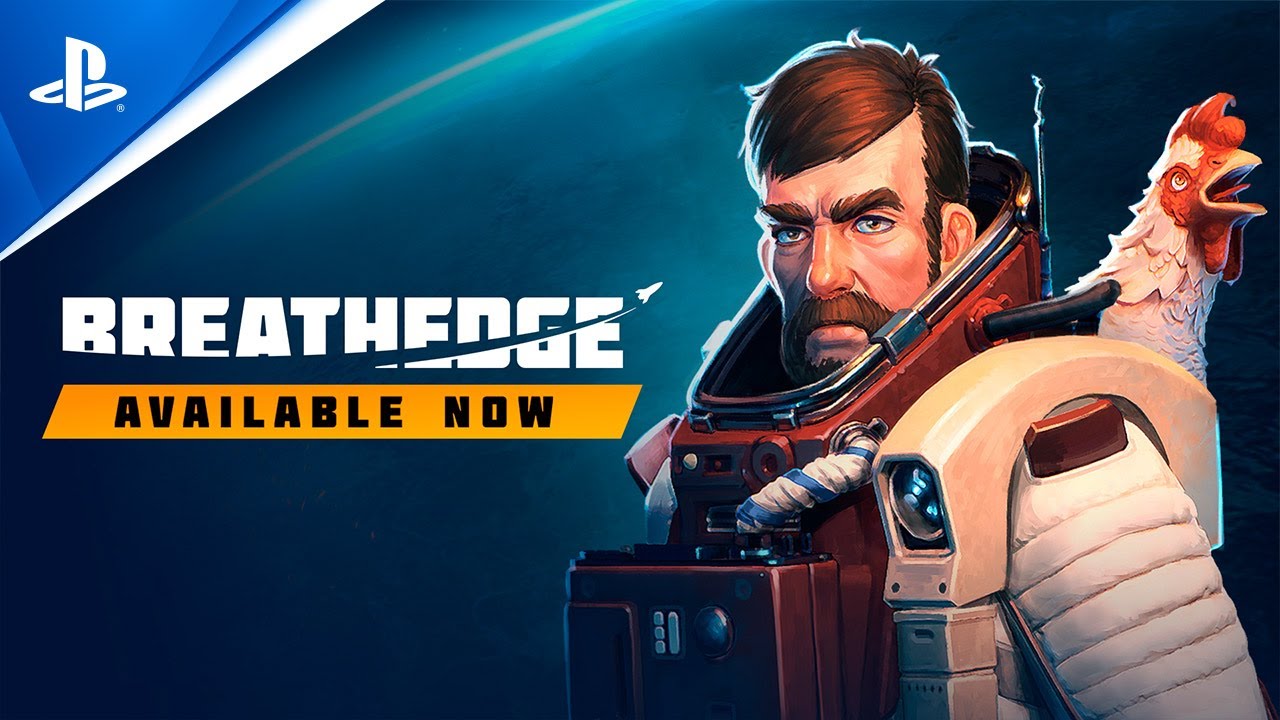 That's why we decided to give you a helping hand (on a stick!) And guide you on your first trips outside.
Get better equipment
Civilization is built with tools. Too bad the tools you create don't match the plans at all. But don't worry, comrade, they still do the job. Venture outside of your shuttle and start hitting items. Either way, the on-board AI in your suit will figure out how to make something useful with what you find. It can be anything – metal, paint, an old back scraper, batteries, even outdated shawarma can come in handy.
Get yourself a new oxygen tank, booster and flashlight – ta-daaa, exploring is now much more enjoyable. Don't skimp on exploring your starting area – all the good stuff is scattered around somewhere. Pay special attention to floating shipping containers – these often contain treats that you would have to make or harvest elsewhere.
Enjoy the environment
Be resourceful. Do things that make sense and things that really don't. Everything is working! When you are cold, look for a warm place. Need to connect two broken wires together?… Throw a corpse between them! Pursued by a bad police robot? Short it with your own bodily fluids. The list goes on.
Also keep an eye out for harvestable materials. The plastic and wiring, as you might expect, protrude from the wrecked hulls (mostly walls). Raw materials such as aluminum, alkali or ice – can be found etched into the floating rock mass.
Prepare for long journeys
You are stuck in outer space, in a sea of ​​debris and garbage. Your next goal may be quite far away. Regularly explore your surroundings and plot your course in places with pockets of oxygen, or take the oxygen out of your own pocket. Oxygen candles and oxygen stations will help you breathe more and more on your way.
Of course, if that doesn't sound like a good idea, then …
Build the transport
The distance you can cover is limited by using the motor in your suit. You can build your own station and call it home (that's to get started), and what's more, you can build vehicles as well.
Step on a vacuum cleaner, with the imaginary wind blowing your beard, and travel through space at ridiculous speeds. Don't forget to refuel, and a clue, a working (but damaged) vehicle can be found in a dark place somewhere during Chapter 2 …
Keep your inventory clean
You are what you eat, and your hero will struggle to be a complete kleptomaniac in an ocean of space junk. Try to be rational about what to take with you to your next waypoint, and save space for things you might encounter while you get there. Rest assured, you're surrounded by all kinds of goodies, so there's a good chance a return trip won't even be necessary.
---
That's it. We hope these tips will help you on your first trips to outer space and on your journey to the future. Breathedge and its history await you.