Welcome to MyTeam Season 5: Age of Heroes… Gather your team of Modern Era and Golden Age NBA Superstars in MyTeam and unleash their powers. Available starting today for NBA 2K21, Season 5 brings new players, challenges and rewards, as well as all-new hero-themed maps. Let's take a closer look at what lies ahead.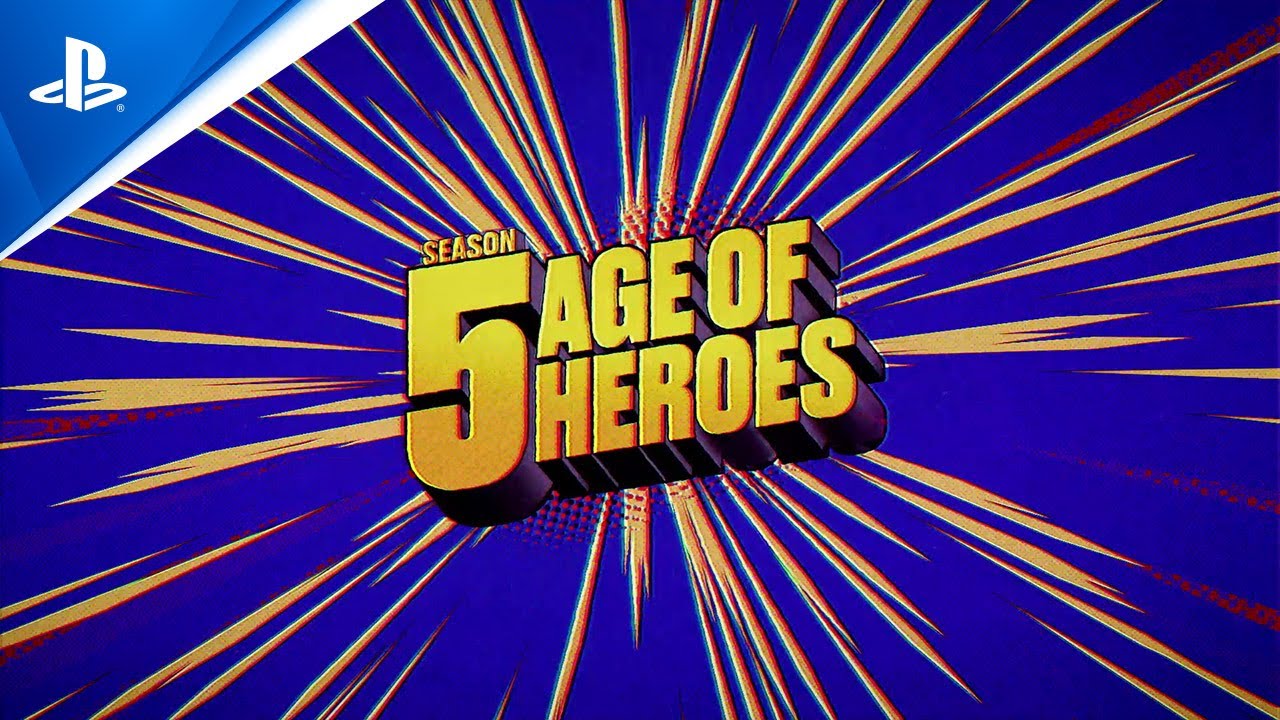 Season 5 Challenge Activities
PS5 is the best place to play all of the content available in Season 5: Age of Heroes, and there is a parcel content. But let's start with the exclusive PlayStation Challenge activities in MyTeam, only available to PS5 users.
These challenges are updated with each season, and Season 5 brings an iconic one with legends like T-Mac and Vinsanity. Face the 2000 Raptors with your MyTeam and throw at least 10 dunks to earn your place in the PS5 leaderboard! But it doesn't stop there … the more dunks you win against the 2000 Raptors, the higher you climb in the leaderboard! Completing the challenge earns you a Slasher Reward Pack which contains a shoe and badge to upgrade your lineup's slashing abilities.
Hero Themed Cards
Let's take a closer look at Season 5: Age of Heroes – start by building your own hero LeBron James – trade in his Sapphire Evo card at the start of the season, complete agendas and watch him evolve into a diamond. MyTeam adds all new hero themed cards that you can unlock, collect and battle!
There are 15 collectible players from the modern era of the NBA including future superstars Luka Doncic and Mitchell Robinson and 15 collectible legends from the golden age of the NBA including the Big Fella Shaq and Manu Ginobili. Complete the sets for a super special reward …
Season 5 Signature Challenge: Michael Jordan
Each Legend deserves a Signature Challenge, this time it is none other than 6 times NBA Champion, his Airness; Michael Jordan. Play one of Jordan's most iconic moments; THE LAST PLAN. A winning shot that gave MJ and the Bulls 45 points a second 3-peat and their 6th NBA Championship in the 90s. Challenge yourself to win a Diamond Jordan shoe and a Hall of Fame badge! If you don't have a Michael Jordan card, redeem this locker code for your free MJ MyTeam card: JORDAN-LAST-SHOT
Also this season …
Complete Season Schedules and earn XP to progress through Seasonal Tiers and unlock All-Star Dunk Champion Hamidou Diallo, 3PT King Joe Harris, 6x All-Star Amar'e Stoudemire and more. The Galaxy Opal Admiral – David Robinson awaits you as you progress through MyTeam Season 5 at level 40. There are also new players in the exchange, including Larry Legend and Khris Middleton, not to be missed for the building your team. And Triple Threat superstars rejoice, winning this 1000th Triple Threat Offline victory will earn you Galaxy Opal Peja Stojakovic.
MyTeam tournament
Have fun and earn big rewards every weekend in MyTeam Limited. With new programming requirements every week, every card in your collection matters. Earn victories by collecting a Championship ring every week. Collect all 5 rings to win the limited Grand Prize for Season 5: Galaxy Opal Pau Gasol.
The $ 250,000 MyTeam tournament culminates in Season 5 with 32 qualifiers from around the world * competing on February 20 in a knockout tournament with the hopes of making it to the grand final on March 6 and winning the grand $ 200,000 prize, with $ 50,000 for the finalist!
No competition? No problem, put your skills to use on MyTeam Unlimited and climb the ranks with your best lineup. Play through 9 leagues to reach the top. To advance, you will need to win a number of games, with more and more wins required as you progress through the league structure and earn rewards. Go 12-0 in the Season 5 Unlimited Opal League to win Cedric Maxwell Galactic Opal.
New to MyTeam? This is what it is
Let's take a behind-the-scenes look at how players are selected for two of MyTeam's most popular themes and packs…
In December, we launched a new set in MyTeam, Retro 2K. We have published two volumes of these collections; each with a unique combination of players inspired by cards from previous years of MyTeam. That's right, we've brought back some of MyTeam's most influential gamer cards like Paul George's NBA 2K15 Pink Diamond, Giannis Antetokounmpo's epic 20th birthday card from NBA 2K19 and Michael Jordan's Signature Limited Galaxy Opal (one rarest cards ever released in My Team).
We've also revisited several of our community's favorite cards over the years, including Lonzo Ball's Pink Diamond from the NBA 2K18 Pink Diamond Tournament and Andrei Kirilenko's Diamond Lockdown from NBA 2K19. We've even brought back some awesome Ruby cards ranging from current players like Mo Bamba, Jonathan Isaac, and Thon Maker, to Kobe Bryant's big card from NBA 2K15. Stars, niche favorites and everything in between. The first Retro 2K Volumes had a bit of everything, for everyone!
In the case of NBA 2K16 giant Sim Bhullar, or Isaac Bonga's then rookie NBA 2K19 card, we made the decision to upgrade the abilities of certain cards from a specific bronze at the time to an NBA ruby. 2K21. Another series of cards where we 'prick' a card's attribute notes is our aptly named Glitched Collection. Accompanying every Flash release in NBA 2K21's MyTeam, these cards feature some fantastic elements, including great men like Rudy Gobert and Tim Duncan expanding their lineup, or Hall of Fame point guard John Stockton passing OVER the edge for spectacular highlights.
The ability to upgrade ALL badges on the card is unique to all Glitched cards. This means that you could theoretically upgrade your Glitched Diamond Zion Williamson to have all the Hall of Fame badges, if you could earn them all! The Glitched collection really allows us to see "What if?" questions come to life in MyTeam.
If you've played NBA 2K's MyTeam before and want to see your favorite card make a comeback, let us know your wishlist! Tweet @ NBA2K_MyTeam or navigate to the Ask a Developer section in MyTeam's Community Hub, we love to hear suggestions from our community.
That's all of us for now. Keep playing MyTeam on PS5 for tons of new content coming to MyTeam Season 5!
* Entry to the MyTeam Tournament is available for players from the following countries: Countries 50 United States and DC (excluding AZ, CT, MD and ND), Canada (excluding Quebec), Australia, Chile, Denmark, France, Great Brittany, Greece Republic of Ireland, Israel, Germany, Japan, Mexico, New Zealand, Norway, Philippines, Portugal, South Africa, South Korea, Europe, Sweden, Switzerland and Turkey