Announced during the ESO 2022 Global Reveal, adventurers of Tamriel will soon have the opportunity to explore a location never before seen in an Elder Scrolls game. With the upcoming new chapter, The Elder Scrolls Online: High Isle (part of the year-long Legacy of the Bretons saga), the ESO development team wanted to take players to a whole new place and tell the story a story different from those they might have experienced. in 2020 and 2021. This year, the team is focusing on the Breton breed and delving deep into its medieval-style culture and history.
"We chose High Isle as the location for our next chapter because it's a big departure from anything we've done in the past few years," said ESO Creative Director Rich Lambert. "High Isle is the epitome of Breton chivalrous culture – a resort island for their nobility, with towering cliffs, pristine beaches and plenty of ancient ruins to explore."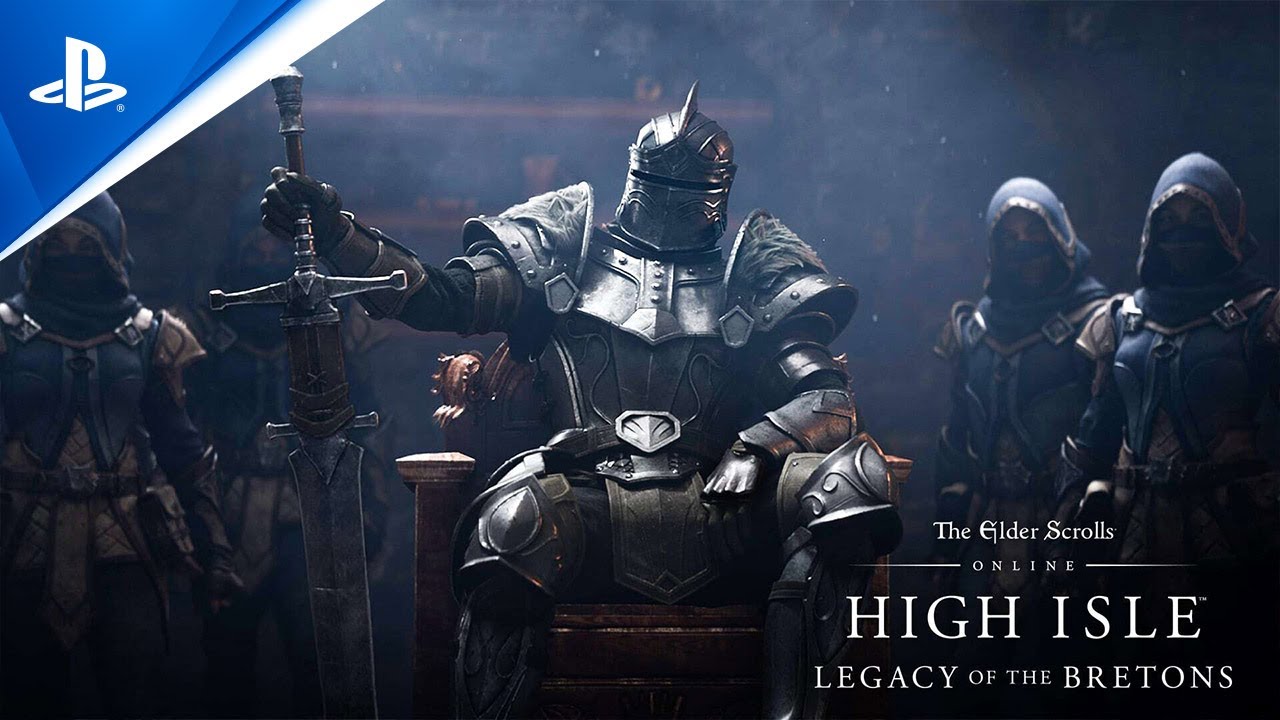 "In addition to the unique biome and aesthetic, this island chain has never been explored before in any Elder Scrolls game, so having the opportunity to add to the rich Elder Scrolls lore and explore a any new location is really exciting!"
To dive in and fully explore Breton culture, the team has decided to develop a new setting for this year's adventures: the Systres archipelago comprising the islands of High Isle and Amenos. For ESO Art Director CJ Grebb and his team, this brand new location was an opportunity to create something unique.
"We always strive to ensure that each new chapter has a signature look, and with High Isle it became a little easier when we were told that Systres was in a way the resort island of high Breton society," says Grebb. "With this in mind, we were inspired by the beautiful sandy beaches and rolling hills of the Mediterranean coast."
Explore a beautiful but dangerous new world
Eroded sandstone, whitewashed cliffs and stunning turquoise water accents became the artistic team's starting point. From there, they became part of the island's nautical history while focusing it through the prism of Breton culture, with their unique castle architecture and stonework.
"We were also tasked with creating a lush, overgrown biome for the prison island of Amenos, and this work uncovered the mysterious local druids and their ancient connections to the wider archipelago." , explains Grebb. "We went with lots of broadleaf flora for this area, focusing on lush ferns and overgrown ivy and moss as much as possible."
Discover the medieval society of the Bretons
The result is a colorful and expansive area to explore, with its own unique aesthetic and challenges, as well as a powerful and ancient connection to the people of Brittany. It is this unique setting that forms the foundation for the adventures and stories to come this year.
"With High Isle and Legacy of the Bretons, the team returns to its narrative roots," says Lambert. "We're going to focus on exploring Breton culture and telling a more grounded and politically charged story rather than the 'doomsday apocalypse' type story we've been doing for the past few years. It's a gripping story that fits the Bretons extremely well – they're a feudal society where nobility and courtly politics are the norm.
New Mysterious Enemies Rise
This year, you'll have the chance to really delve into the history and culture of the Breton people as you explore the Systres archipelago, but you'll quickly discover that all is not well at this medieval island retreat. It's up to you and your fellow adventurers to confront a secret chivalrous order and uncover a dark conspiracy at the heart of Breton society itself. Good luck.
The Elder Scrolls Online: High Isle launches June 21 on PS4 and PS5 consoles. Pre-purchase The Elder Scrolls Online Collection: High Isle now to get immediate access to the base game and all previous chapters, plus the Palefrost Elk mount, limited-time Palefrost Elk Fawn pet, and even more pre-order rewards at launch—see you in Tamriel!