At the end of last year, Assassin's Creed Valhalla, the latest installment in the popular Ubisoft franchise. Since its launch it has had several updates and thematic events. One of the most curious events occurred in December, as they decided to set these dates with the evento de Yule, a celebration of the Nordic peoples.
A few days ago, the game received an update with the season of Ostara, an event to celebrate the first equinox. This will be available until April 8
. The Ostara celebration is held in honor of the Norse goddesses of fertility. Unfortunately, the event arrived with several errors. In fact, a couple of days ago decorations and some missions were disabled and it was announced that work would be done to improve these problems.
The arrangements did not take long. Through a tweet it was announced that the March 26 at 7:00 am (Colombia time) will arrive at Assassin's Creed Valhalla a new update. This will fix the mentioned bugs and the event decorations and missions will be re-enabled.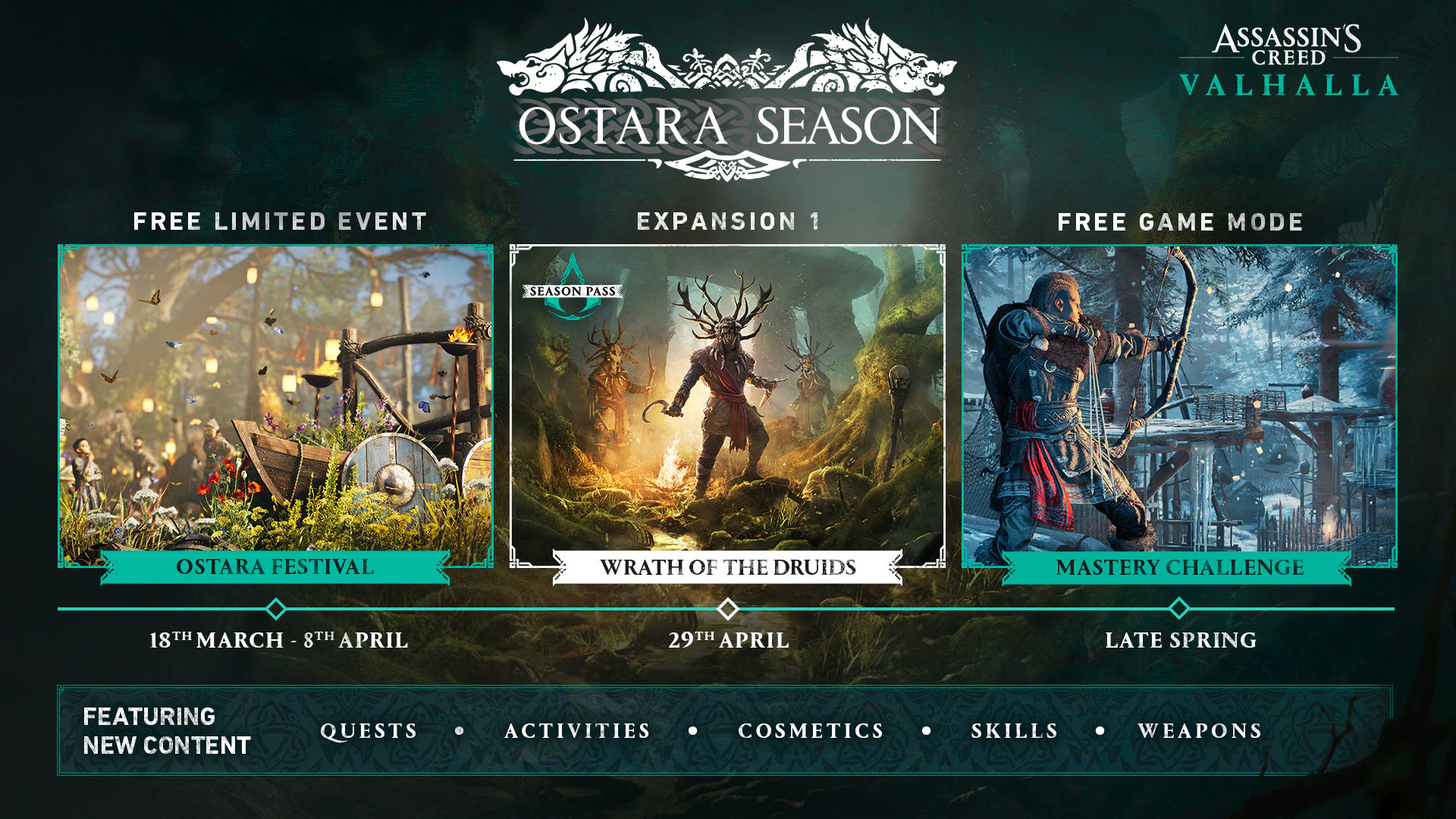 Shortly after this event, the first expansion will arrive to Assassin's Creed Valhalla. Such as was announced before launch, "The Wrath of the Druids" will be available from April 29. The promised game mode does not have an update date yet, but it will be released before the middle of the year.
Via: PushSquare