Of the three 'crossover' missions announced for this game, the last one was the most bizarre and intriguing. The collaboration with Danny Trejo was a disappointment and the one with Rambo was a lot of fun, but too short. But 'The Disappearance', the unexpected collaboration between Far Cry 6 and Stranger Things, is definitely the best. Although the rewards could be a bit more generous.
This mission is available from Tuesday March 24, 2022 and is free for all playersincluding those who are taking advantage free weekend game.
When starting to play, Juan will contact us to investigate what happened to a C4 that was stolen from him and the appearance of Russian soldiers in Yara. The mission, called 'The Disappearance' will take us to hear the voice of a strange woman named Sesth' (six in English) and to a bunker in Río de Plata full of Russian soldiers where we will be attacked by a monster that will be familiar to fans of the Netflix series.
The crossover mission of Far Cry 6 with Stranger Things It is longer than the previous ones. It has new scenarios, new enemies, video sequences and it will take us between an hour and an hour and a half to finish it.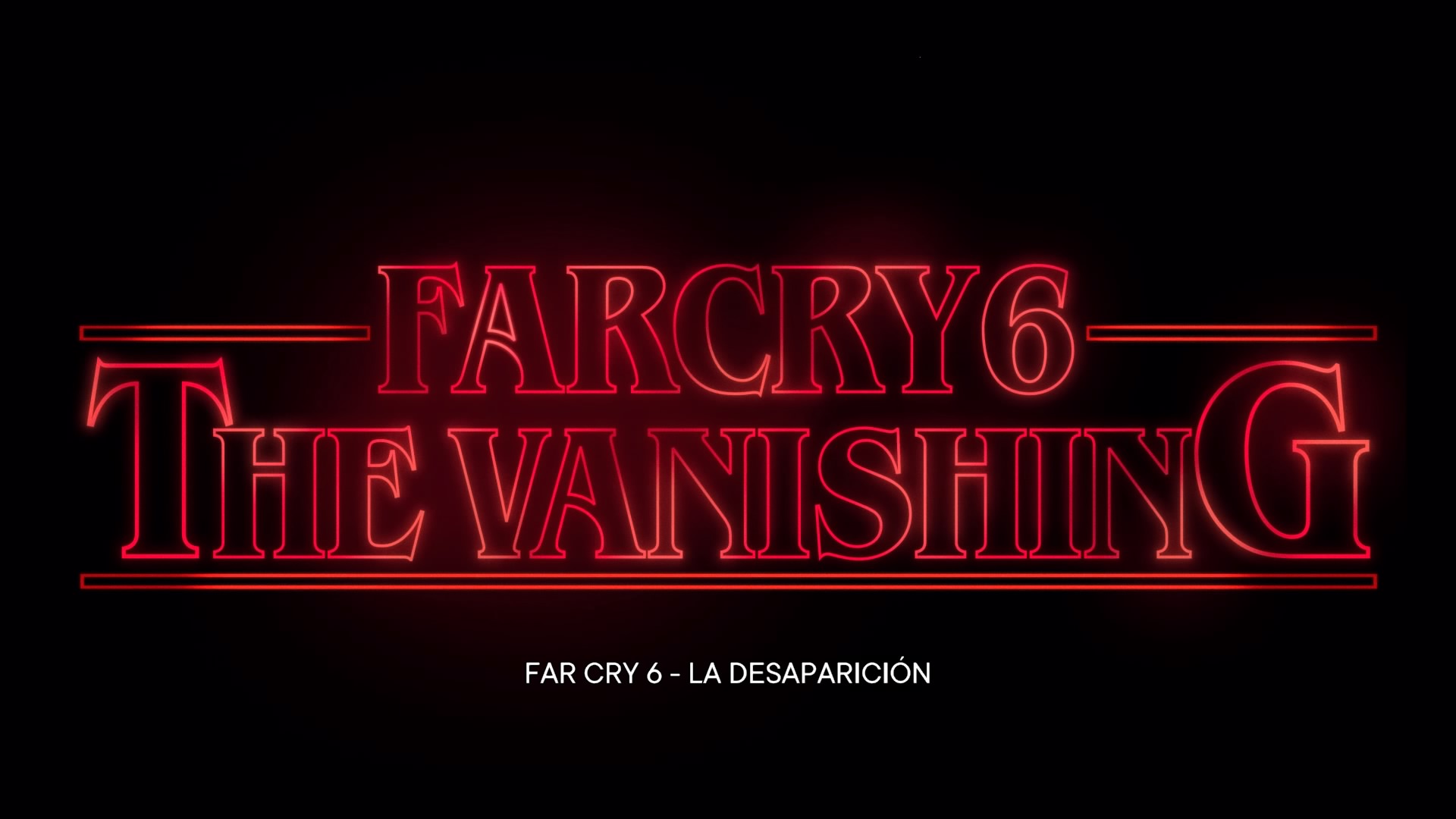 Shortly after starting, our dear friend Chorizo ​​will disappear and we will lose all our equipment. We will depend completely on stealth and the few weapons we find to survive the Russian soldiers and then, when we enter the 'shadow world' (as the 'Upside Down' is known here) face the monsters that inhabit it. Among these are, of course, a Demogorgon called 'the devourer' who we cannot defeat and can only run from.
What are the rewards of the crossover mission 'The Disappearance' between Far Cry 6 and Stranger Things?
At the end of the mission we will obtain Currency and the new weapons that we find in the 'shadow world' to use them in the main game.
Coin x 50
Pistol silent winter ★1
Shotgun Disparo Abisal ★2
Musket comrade ★2
It's sad that we don't get any cosmetic rewards like in the previous two crossovers. Still, this mission is so much fun that it's worth it anyway. Yara's portrayal of 'Upside Down' or 'Shadow World' is excellent and it's a joy to see the huge Chernobog ('Mindflayer') in the sky. The Devourer's final escape is also very exciting.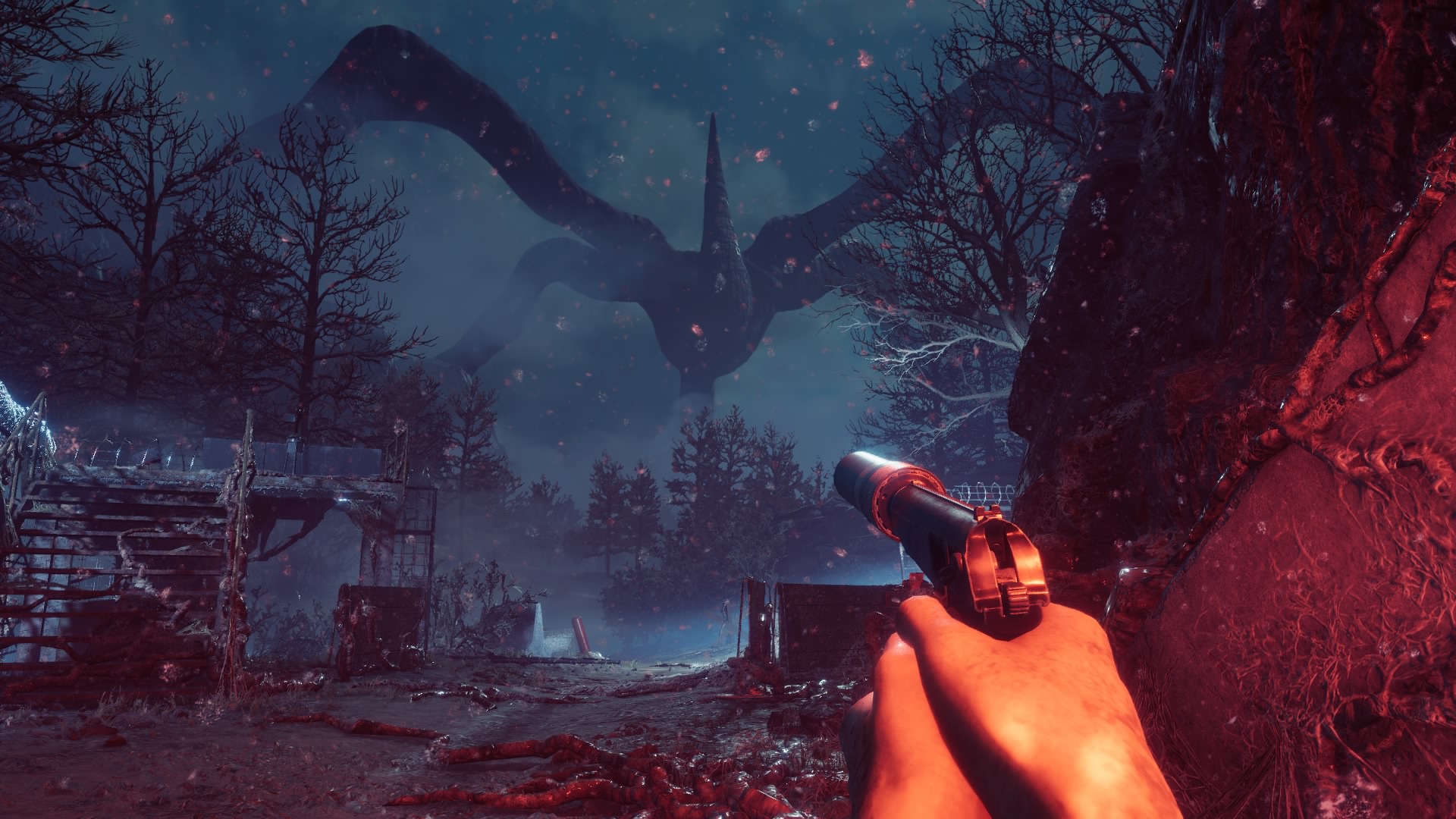 Also, the penultimate sequence of the mission has an interesting cameo.
If you still want cosmetic content from Stranger Things on Far Cry 6, you will not get it from this mission. They will have to buy it.
cosmetic packages Stranger Things
Along with the mission 'The Disappearance' two new packages arrived at the store of Far Cry 6 inspired by characters from Stranger Things: Hopper and Billy. The first one costs 1,500 Far Cry credits (approximately $59,000 Colombian pesos) and the second costs 1.100.
Hawkins Police Pack
equipment
Gun 4 ★ Magnum P.D.
Amulet Palace Arcade
Set
LCD digital clock (3★ dolls): Improves reload speed after headshots
open road (head 3★): Automatically marks nearby animals.
police t-shirt (chest 3★): Reduced detection speed of animals.
police pants (Legs 3★): Reduces the noise we make when moving with a holstered weapon.
Head of household shoes (ft 3★): Resists falling to the ground after a melee attack.
Transport
Vehicle 4 × 4 the Hopper
mirror ornament Waffle plate
Billy the Bad Boy Pack
Set
pool whistle (3★ dolls): Begins to regenerate health after taking damage.

Hawkins Pool Cap (head 3★): Reduces the noise we make when we move during the day.
pool sandals (feet 3★): increases speed when swimming
Hawkins Pool Shirt (Chest 3★): Manual Heal can be used more often.
Hawkins Pool Shorts (feet 3★): improves defense after healing.
Transport
Vehicle pure muscle
Dashboard Ornament The Devourer (Demogorgon chibi)
But wait! There is more!
Update 'Title Update 5' changes from Far Cry 6
In addition to adding the Strenger Things content and crossover mission to Far Cry 6, this update adds many improvements to the game, including ones we said we'd like to have! when we reviewed it in october.
We can change the ammunition from the weapon wheel.
There are different 'Equipments' where we can create combinations of weapons and outfits.
We can leave FND bases so that the enemies appear again in them.
New difficulty: Guerrilla.
table of contents Far Cry 6 and PS5:
Source: Ubisoft