It's been a great season for gaming on PlayStation, and there are still some fun experiences to come. We've been lucky enough to check out some upcoming indie titles from Team 17, and here are the games you should look out for during those scorching days of summer.
move 2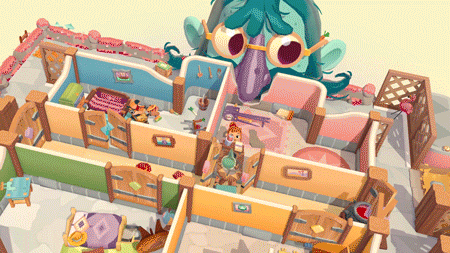 If you're in the mood for some fun couch co-op or an online game to chill out, then Moving Out 2 is a must-play game. The folks at Devm Games and SMG Studio decided to offer twice as much content as the original title, adding new gameplay mechanics, such as sorting furniture, items that can't fit through particular doors (been there), and hidden objects that unlock a cast of diverse characters representing race, gender, and accessibility. The biggest improvement comes in the form of the wacky dimensions you travel through, which have different rules when it comes to movement. Whether it's the swinging rooms of a hotel held by a giant or the sticky situations caused by candy dimension, when struggling with objects, the PS5's DualSense wireless controller's adaptive triggers respond in kind, adding that real-world flavor of trying to pry an item with a buddy who thinks you just need to twist it more.
Release date: August 15th
Platform: PS5/PS4
Blasphemous 2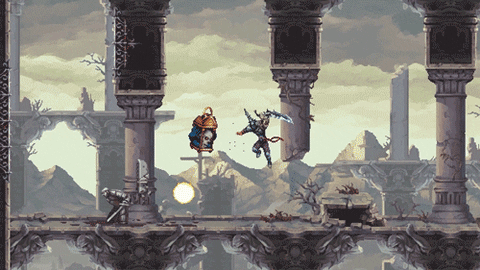 Another powerful sequel, Blasphemous 2, is a challenging 2D exploration adventure that picks up after the events of Wounds of Eventide. The developers at The Game Kitchen have created a beautiful hand-drawn art style that adds personality to the stoic main character. As unforgiving as combat can be, the combination of haptic feedback and adaptive triggers sells the adrenaline rush of battle. You can feel incoming attacks from a boss, recoil from deflecting a hit, and of course your weapon wobbles, which differ depending on the weapons you choose at the start of the game. You'll be rewarded with truly immersive combat if you want to test your reflexes in a dark but beautiful world.
Release date: August 15th
Platform: PS5
God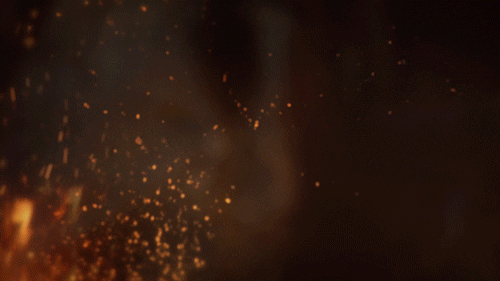 Gord is an interesting mix of genres from former Frostpunk and The Witcher 3 developers – Covenant.dev – to bring Slavic folklore to the mainstream. At its core, it's a city-building simulator with population management and survival mechanics thrown into the mix. It's a grim title not for the faint-hearted, but the trials and tribulations you go through to keep your village alive are gripping. Everything from making deals with monsters that lurk in the dark to sending people on dangerous races for the good of the masses. Combining this with dealing with the villagers' emotional trauma caused by your actions and outside forces is a tough tightrope to manage, but the motivation to keep everything working and your people alive makes for an unexpected emotional journey.
Release date: August 8
Platform: PS5
Ranked: France '44
Highlighting the lesser-known story of Allied special forces sent to weaken the opposition in the weeks leading up to D-Day, Classified: France '44 is an evolution of the modern tactics game from developers Absolute Games. No game will ever be the same as the mission you have access to will change depending on who you recruit, the skills you learn or not, and the success of each mission. Apart from the endless possibilities of story progression, the gameplay is a long chess match of managing morale, weapons, reloading, soldier placement, and abilities. Changing mission objectives, enemy reinforcements, and even your skill at staying undetected or undetected all play into the unpredictability of warfare and the strategy to adapt to it.
Release date: 2023 to be determined
Platform: PS5
As we gear up for the fall blockbusters, these exciting Team 17 titles will keep you busy with their variety of gameplay and flow of replayability. Whether you want to lose yourself for hours in a solo adventure or laugh with a friend, you can have that and more all summer long on PlayStation.