Stranded in a ruined land and armed only with your own curiosity, you'll battle colossal beasts, collect strange and powerful items, and uncover long-lost secrets in Tunic, the acclaimed action-RPG created by Andrew Shouldice and a team of experts. stars who helped make Chicory: A Colorful Tale, Cuphead, Celeste, Night in the Woods and Dustforce.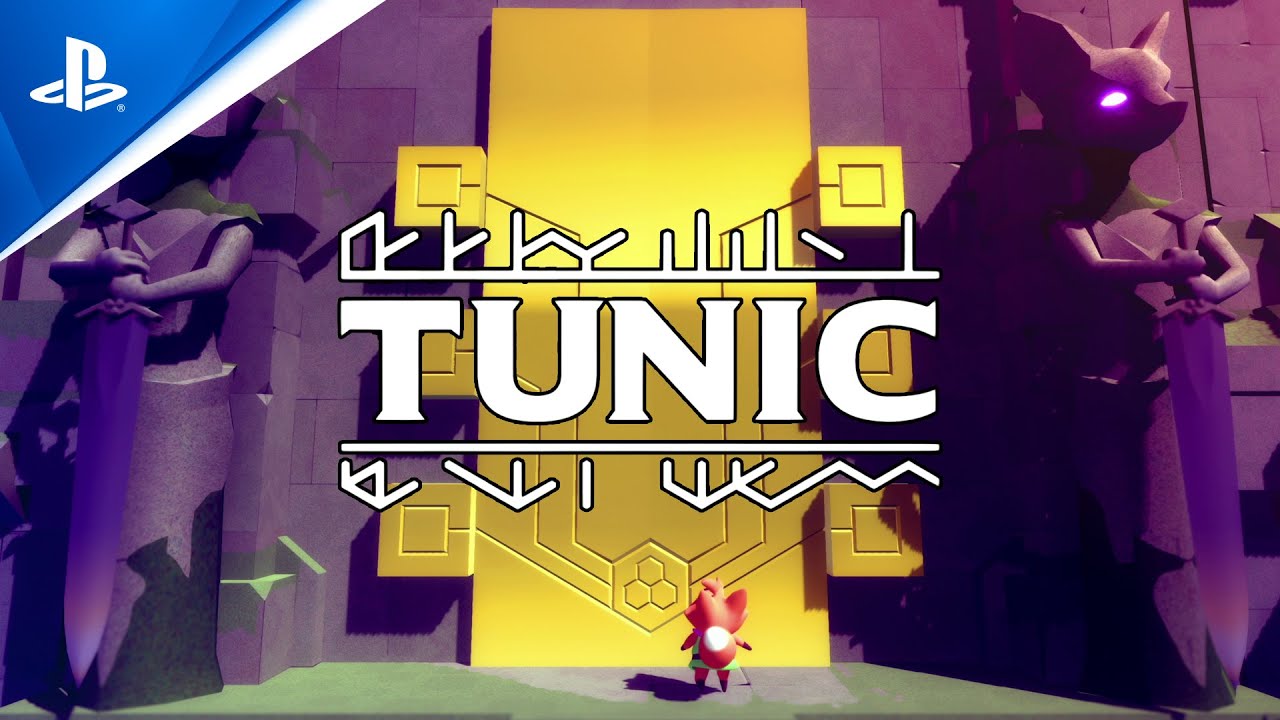 Tunic's journey began in 2015 with Halifax's Andrew Shouldice fondly recalling those deep shared experiences of playing weird and inscrutable video games before the age of the internet and fan sub rom hacks. What is this strange object I just found? How do you beat this weird boss? Who is that old man in the cave? Is this creature even an enemy? Also, how do you recreate that experience for… everyone?
So Shouldice, who led the vast majority of Tunic's level, character, puzzle, animation, combat, programming, lighting, and story design, began to pro totype a little orange triangular-headed hero who had all the charm of a classic retro protagonist but a moveset inspired by the tumbling heroes of modern Soulslike masterpieces. All that remained was to create a "small" world for the fox to explore…
…as well as an incredibly detailed in-game instruction manual that doubles as a puzzle book (or triple as a strategy guide), complete with odd notes from a previous owner. It's hard to sum up how the manual works in this game without spoiling some of the most interesting puzzles to hit video games in a long time, but it's dense with information, fun, and mystery.
The final step was to assemble a team of brilliant collaborators to bring the lush world of Tunic to life. Rebekah and Adam Saltsman (Finji) joined longtime collaborators Kevin Regamey (Powerup Audio), Terence Lee (Lifeformed) and Felix Kramer (Burndown Productions) in 2017 before bringing in artist and level programmer Eric Billingsley, the wonderful QA and marketing staff from Finji, the PR team from ICO, porting engineers from 22nd Century Toys and various other geniuses joined in the fun.
Although Tunic is designed to be a single-player adventure, there's so much to tell and so many puzzles to solve, you'll want to keep a dedicated party open so your smartest friends can help you crack the deepest secrets. difficult. We're also designing in-game help content on PS5 to always start with the gentlest of nudges, so you don't get spoiled even if you're totally bamboozled by one of the terrifying bosses or ancient puzzles that litter the kingdom.
While Tunic draws inspiration from ultra-difficult games of our past and present, it also includes a range of options that allow players to customize the combat challenge to suit their interests, without taking away the fun of fight fierce demons. Players can disable some of the more technical aspects of combat, or even enable a "safe" mode. Whether
you're new to the dodging action RPG genre and still learning the ropes, playing your first real adventure with a youngster, tired from a long work week, or especially just here for the amazing puzzles, this game has you covered.
Tunic is published by Finji (Night in the Woods, Overland, Chicory: A Colorful Tale) and is coming to PS5 and PS4 on September 27, 2022.