With the recent launch of Call of Duty: Vanguard, we're just days away from the start of Season 1, leading to the launch of the new Caldera map in Warzone Pacific. Caldera marks a new era of thrilling large-scale tactical combat.
Starting December 8 with the start of Season 1, Vanguard players get 24-hour early access to Caldera before it opens for everyone on December 9. With a dedicated playlist of new vehicles, the introduction of Vanguard weapons, and more, there's all a lot to look forward to as we launch another epic year of free content.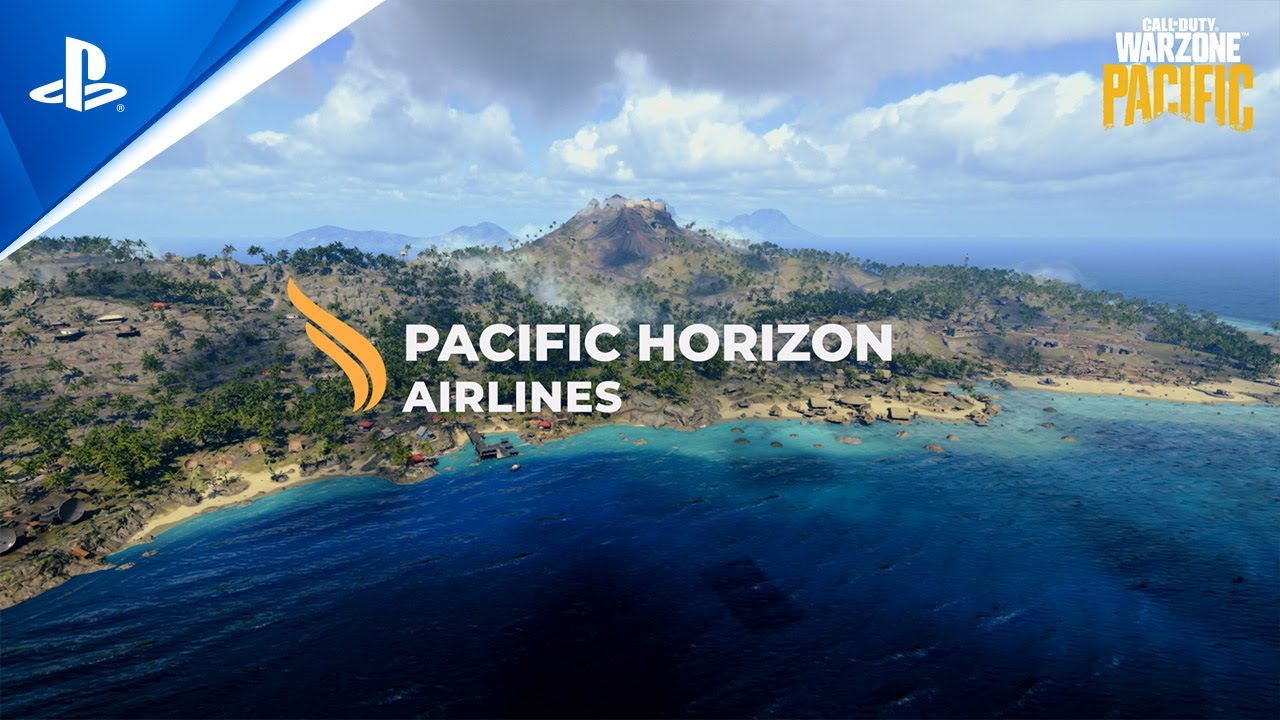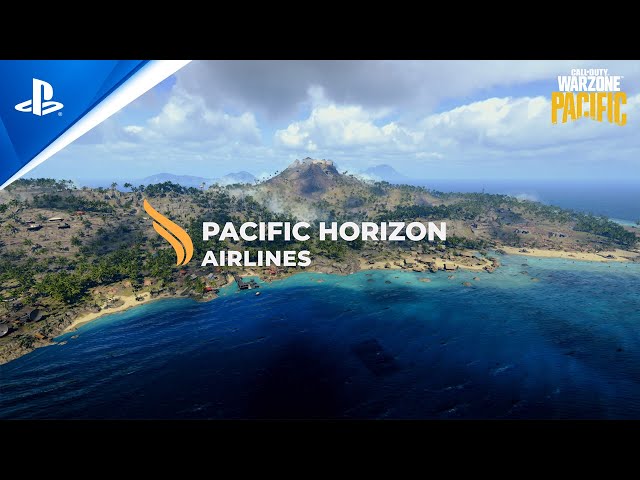 Caldera overview
It is a big island. Caldera features 15 huge, distinct areas to explore and walk through, including hundreds of points of interest to explore and use to your advantage. We've highlighted just three to give you an idea of ​​what to expect:
Naval arsenal
This sprawling shipyard on the north coast of Caldera offers a strategic mix of indoor and outdoor combat opportunities, including unusual combat locations like deep dry dock basins and the radar array. Further inland is a cluster of tall buildings housing abundant loot.
Clear water lagoon
An old lighthouse overlooks a shallow bay with bamboo huts next to a quaint coastal community with more recently built homes. Cross the lagoon to uncover its secrets, including what remains of Captain Butcher's plane.
Caldera capital
Situated in a huge natural basin along the southern shore of the island, the main town of Caldera features a variety of historic structures built on either side of a working tram system. Hillside suburbs and a lighthouse offer space and height from the bustling downtown, while coastal developments to the south of town offer a luxurious yacht club and beachfront bar.
There is also the central volcano, which gave the island its name. Only the fiercest Operators can hope to face its perils.
The first season brings the integration of Vanguard
When Season 1 kicks off on December 8, all Call of Duty: Warzone players will have access to Vanguard content, including 40 new weapons, over a dozen new Operators, as well as Vanguard calling cards, emblems and more.
Cross-progression between Vanguard and Warzone will also be enabled, allowing you to rank through Seasonal Prestige and unlock new content through the Battle Pass system, challenges, and in the store through new Vanguard content in both games.
Also try out the new content on Rebirth Island, as Season 1 brings Vanguard to the entire Battle Royale experience.
Duke It Out in Vanguard Royale
Jump into Vanguard Royale, the main featured playlist at the launch of the first season. Featuring a new set of vehicles like fighter jets and the 4 × 4 all-terrain vehicle, along with a streamlined loot system that exclusively supports Vanguard weapons, this is the best way to experience the game. Second World War on Caldera. Experience in-game events with each collapse and find powerful items around the world and as rewards for completing contracts.
Return to Renaissance Island
To celebrate the launch of Season 1, check out special one-day playlists on Rebirth Island – Resurgence and Mini Royale – from the start of the season on December 8, before everything moves to Caldera for the week of third.
Over the course of the season, featured playlists will include returns to Rebirth Island for Resurgences and other game modes, and new limited-time modes will focus on Caldera, such as Vanguard Plunder, Vanguard Resurgence and more. 'other festive surprises.
Innovations for the Warzone experience
Keep your gulag gear: Players who win their Gulag match will now return to the map with the equipment given to them before the duel. Confront the enemy effectively and return to Caldera with more tools at your disposal.
Balance adjustments: In preparation for the launch of Warzone Pacific, Raven Software took a close look at a series of balance changes. Dead Silence is nerfed. The stopping power rounds are gone. Stun grenades, heart rate sensors, and dual-wield melee weapons are also being adjusted. Expect buffs as well, especially for deadly and tactical gear.
Stimulation adjustments: Players will only be able to purchase load drop markers from purchasing stations after the load drop event in the match, which will increase the importance of the loot game loop while moving back the loot slightly. power curve balance of the match.
Gas mask changes and new gas cartridges: Gas masks won't interrupt as many actions as they once did, so you can focus on the current action as you fight in and around the circle collapse. The first season also presents the gas cartridge, which upon detonation releases the same noxious fumes, but in a smaller radius.
Shallow waters: Shallow waters in areas like the Lagoon make it harder to see enemy footprints, even with the Tracker Perk equipped. Operators who crouch down to their knees in water also benefit from the effects of Cold Blooded. Finally, fire-based gear now emits smoke when hitting water, providing new layers of tactics when traversing shallow pools.
Contracts and public events: Caldera introduces new contracts like the Supply Drop Contract and the Big Game Bounty. Public events such as resupplies and resurgences of Rebirth Island are also coming to Caldera.
Explore Caldera in Secrets of the Pacific
Starting November 24, uncover vital Caldera information with the Secrets of the Pacific limited-time event across Warzone and Vanguard. Head to Verdansk in its final days to secure and extract information on Caldera's POIs, and earn in-game rewards to use when Season 1 begins on December 8.
Stay tuned for more on all the new free content coming in Season 1, such as new weapons, a new Operator, new Vanguard multiplayer maps, and more.
Go online.