Patch The Imagined into a speaker is the first resistance challenge of week 10 in Fortnite Chapter 3 Season 2.
Since the IO has built itself something with obvious doomsday device vibes, it's time for The Seven and their allies to fight back. (Again.) Because of this, you must complete all of the Resistance challenges from last week to unlock this challenge.
Completing this challenge will reward you with 23,000 XP, which will help unlock new skins and other rewards from this season's Battle Pass.
Speaker locations in Fortnite
Although this is a fairly short Fortnite challenge, it involves visiting what, despite its name, can be quite a dangerous place – Sanctuary.
Before you can start this resistance challenge, you need to uplink a device near Sanctuary. These locations are probably quite familiar to you by now, as the uplinks of devices around Sanctuary tend to be in the same location.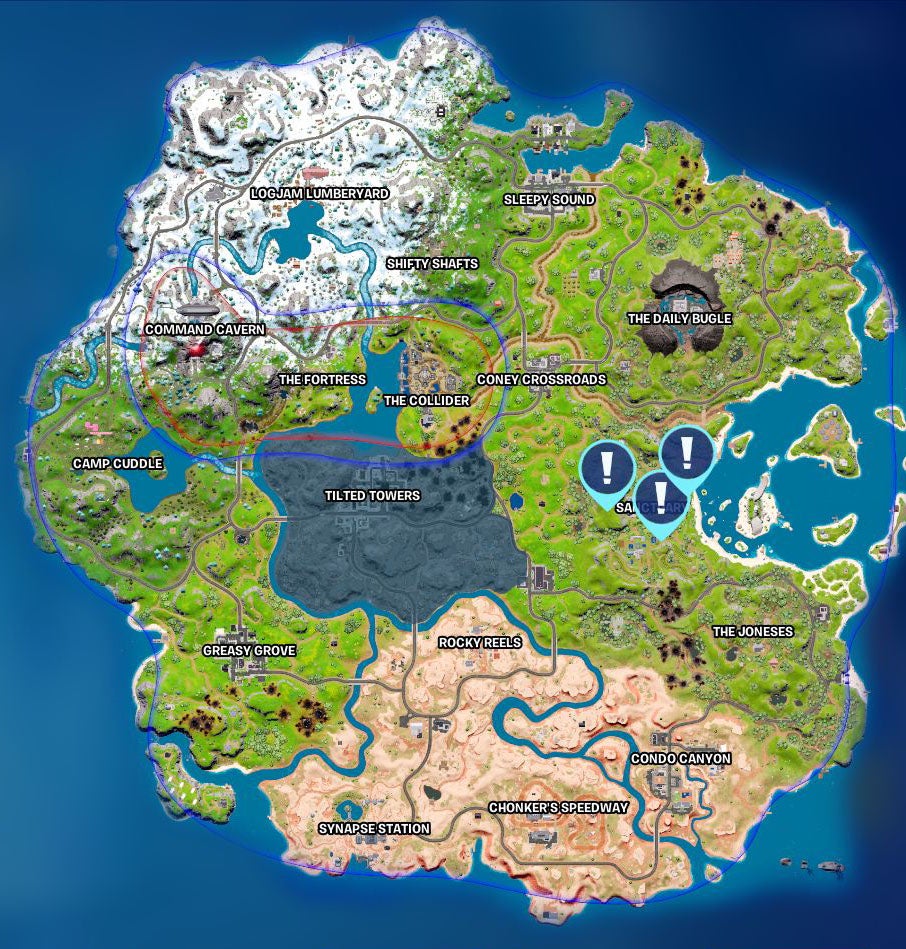 Once you make contact with The Imagined, she'll ask you to hook her up to one of the three speakers around Sanctuary.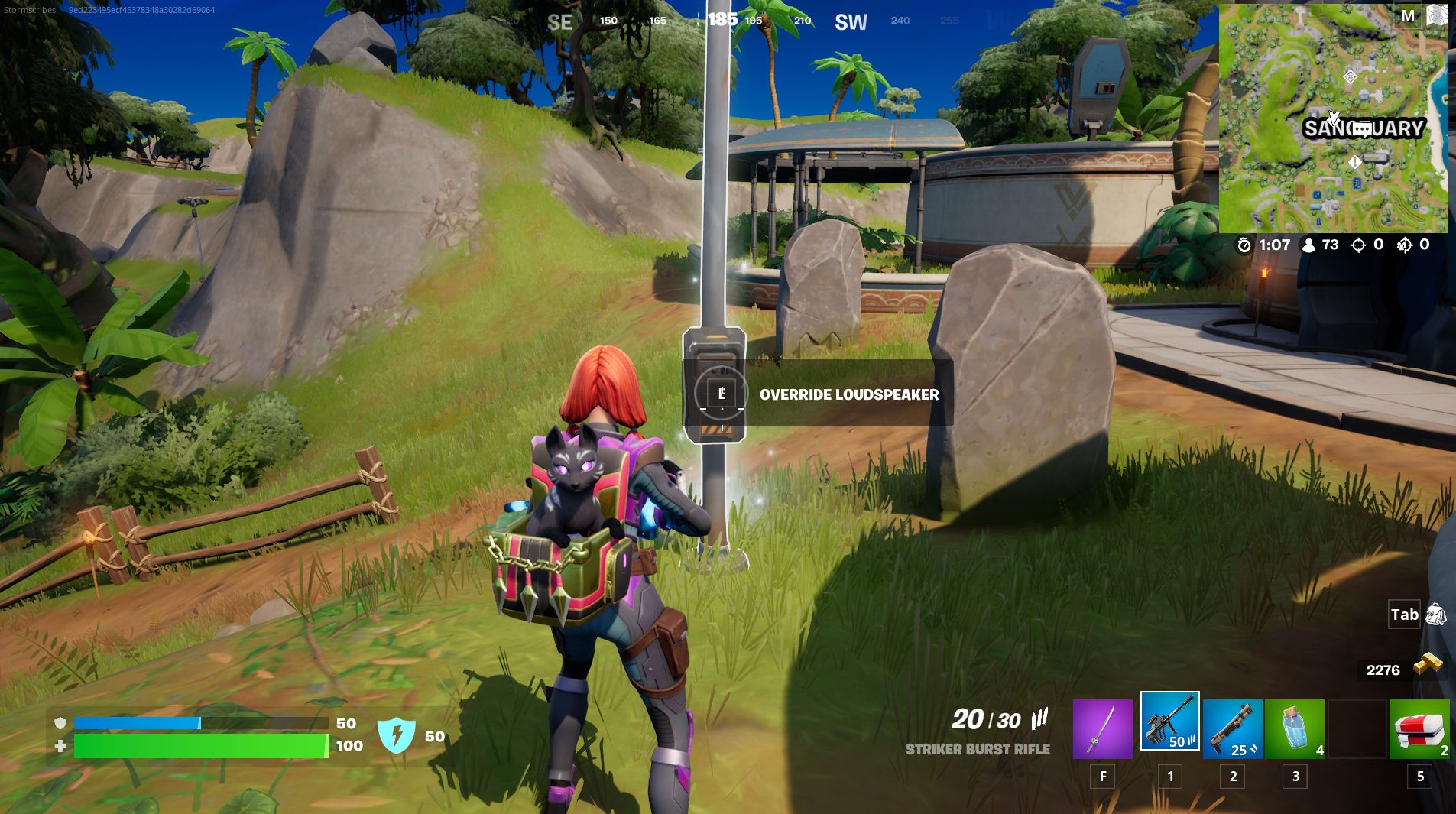 The first loudspeaker is located south of where The Foundation spawns – in the middle of Sanctuary – at the start of each match.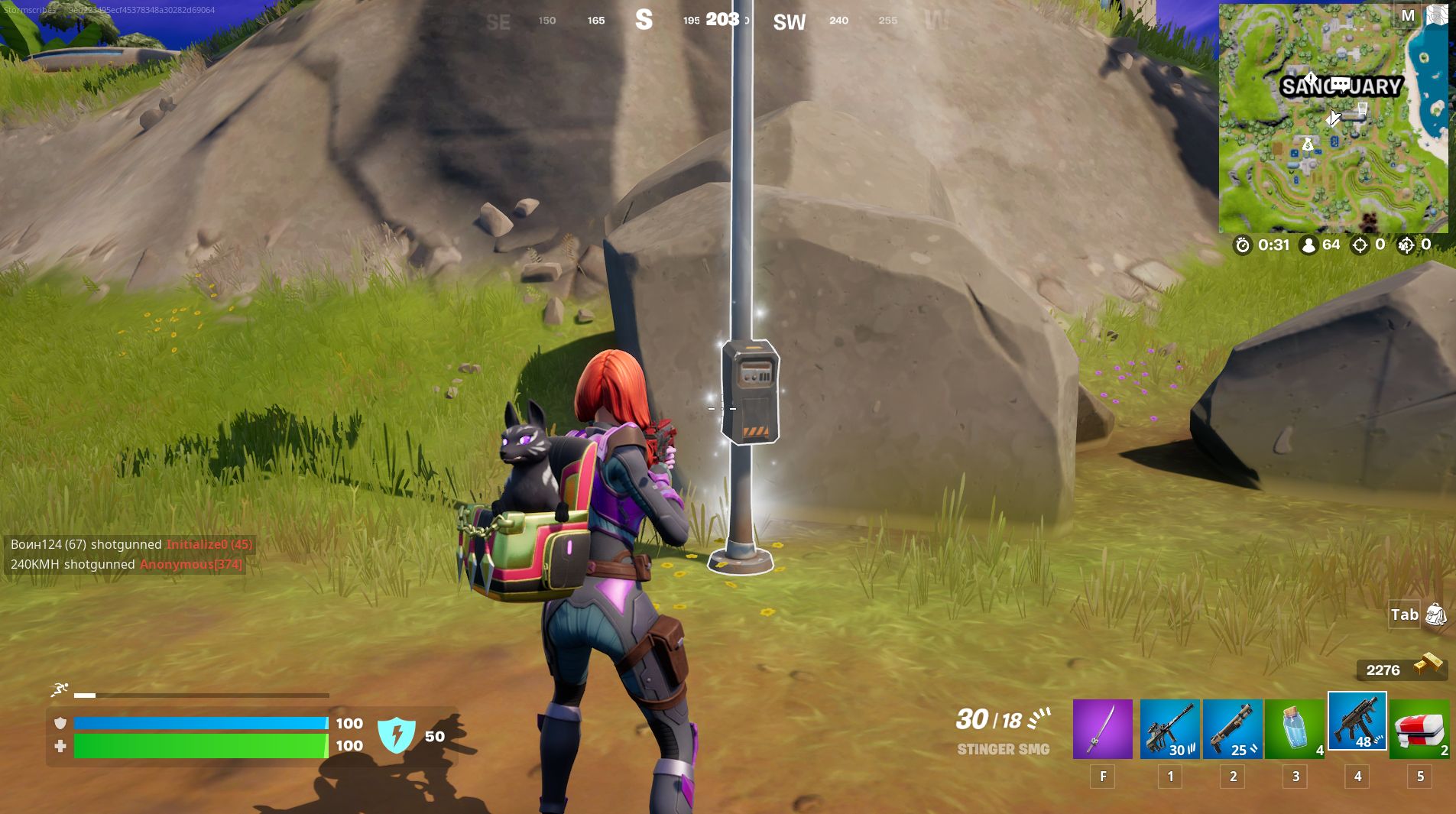 The second loudspeaker is located outside the large building in the middle of the Sanctuary.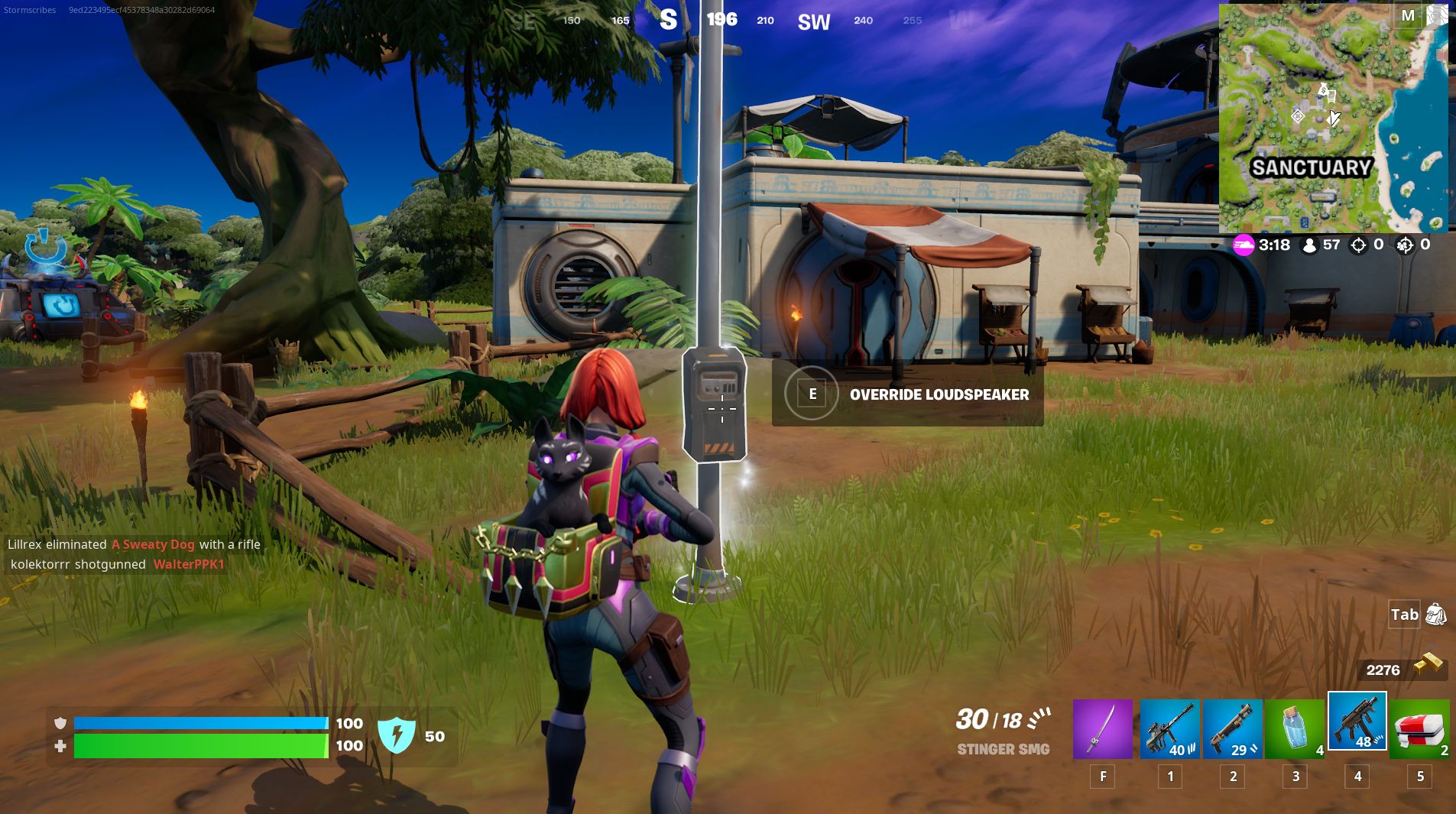 The last loudspeaker is located on the eastern edge of the northern sanctuary plaza.
---
Chapter 3 Season 2 is here! New additions include the Prowler skin, as well as the return of jetpacks and Choppas. As we enter the final month of Season 2, it's a good idea to know how to get XP fast in Fortnite. You can also complete resistance challenges, including collecting signal jammers and finding an energy fluctuation. Don't forget the seasonal challenges, which include planting saplings and calling in an airstrike on a tank. Meanwhile, the Victory Crowns and Character Collection are back, along with a new Victory Umbrella to earn.

---
Remember, you just need to find one of these speakers and interact with it to complete this Fortnite challenge.
If you want to know more about Fortnite Chapter 3 Season 2, visit our pages on how to unlock The Prowler skin, get XP fast, old IO server locations and Choppa locations.