I have to admit that I had heard something about Gods Will Fall before I started analyzing it, but it didn't interest me at all. Yet another beautifully crafted indie that might go unnoticed by many due to a sea of ​​information that ineffective promotion can quickly bury you in. However, there were two signs that saved him from that hole: playfully, the "souls-like" nickname in the formula and of course, the full support of Deep Silver-Koch Media, who are the distributors. .
At Clever Beans, they bet on a formula that is more and more consistent and known, the difficulty and the challenge are fun. Gods Will Fall will take us on a complicated journey in which humanity is absolutely oppressed by the gods, suffering from birth and being mere puppets of the future of the powerful, but this slavery has an end. A seed of hope was revealed against them and little by little these little redoubts managed to gather a large army of volunteers.
These gods inspired by Celtic mythology, contrary to what one might think, are terrestrial and live on an island, out of any danger. At least they believed it, because this tribe launched into a relentless attack with their ships, but the gods would not allow it. The losses are terrible, a tragedy, but eight warriors have managed to reach the shore of the island. Will their courage, anger and bravery be enough to kill them? They will be alone, without help and will depend only on themselves.
---
Technical section
From an isometric perspective and a formula in which the procedure will change with each new game, the fun Gods Will Fall offers is above average. It has this mysterious graphics package that provides direct sensations to the user, like when we hit an enemy or move around the environment, which is hard to describe but could be broadly defined as "enjoyable".
Technically, we have analyzed it by Xbox Series X, at 4K and 60fps like a rock
, although the game shouldn't have a problem even on Xbox One S, as it doesn't precisely stand out for being a graphically heavy game. Apart from that, it's undoubtedly the artistic part that surprises the most, since everything seems to be drawn by hand: the decor and the characters could well come out of a watercolor painting in which soft colors mingle. and intense. the environment to mark the environment of tranquility and beauty or danger and action.
The sound aspect does not go out of tune in these sensations either. From a narrator who will continually expose parts of history, traditions or the state of our warriors to us, to the calm music that will mark the battle, everything seems to want to embrace the viewer, marking the experience in a very pleasant way.
I have to specially mention one topic that on Xbox Series X was particularly noteworthy, well, for now Gods Will Fall did not activate the quick resume feature, which means that when changing games, progress is lost. And what if you delete the game in the middle of a dungeon? That your hero is trapped inside. A big annoyance if for some reason you don't know – since the console still won't show you which games are saved in the Quick Resume – or if you decide to mute the game at any time, it won't continue where it is. , otherwise you will have to start over … with one less life. Is this a design error or an added difficulty in which if you enter a dungeon there is no turning back? It would be difficult to know without asking the developer directly.
---
Gameplay
If artistically the game seems nice, at the playable level it's the opposite. Without mercy, the game will set you free on the island, leaving you free access to enter one of the realms of the 8 gods that we will have to face. But there are some important rules to note: we will only have 8 warriors, 8 opportunities to kill all the gods. When they die or disappear, the game is over. Nothing to follow where we were going with new heroes. After them, humanity will be doomed.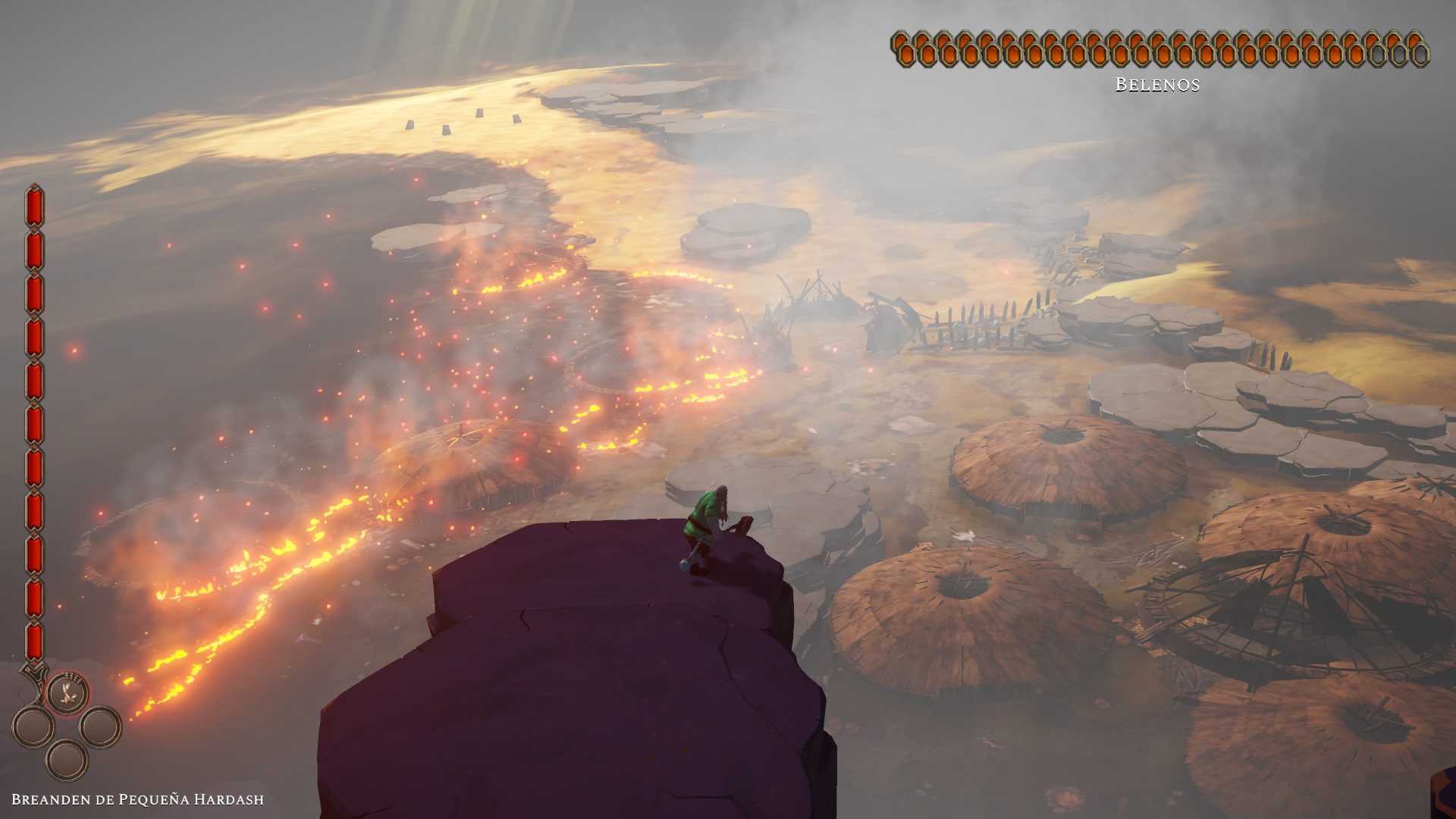 The procedural system will always ensure that our group is totally different from the previous one: Tall, strong, stocky, women, men, different weapons … each "wave" of soldiers will have their own abilities and stats in the form of Vigor (life), speed and strength. We will have to carefully select the most suitable hero for each of the dungeons of the gods, because if we fall inside we will remain trapped there forever unless another partner ends up with the corresponding God to free us. However, be careful, because if they end us with a critical hit (in red) they can kill us forever and we will lose that limb permanently.
The development of each of the dungeons will be the same, a large phase full of enemies to destroy in order to face the corresponding God. In Gods Will Fall, they gain power from their minions, so the more of them we take out, the boss's initial hit bar will definitely drop. Although you still have the option of – like in Dark Souls – sprint as much as the Boss is not to risk, especially when you already know exactly where your previous hero fell.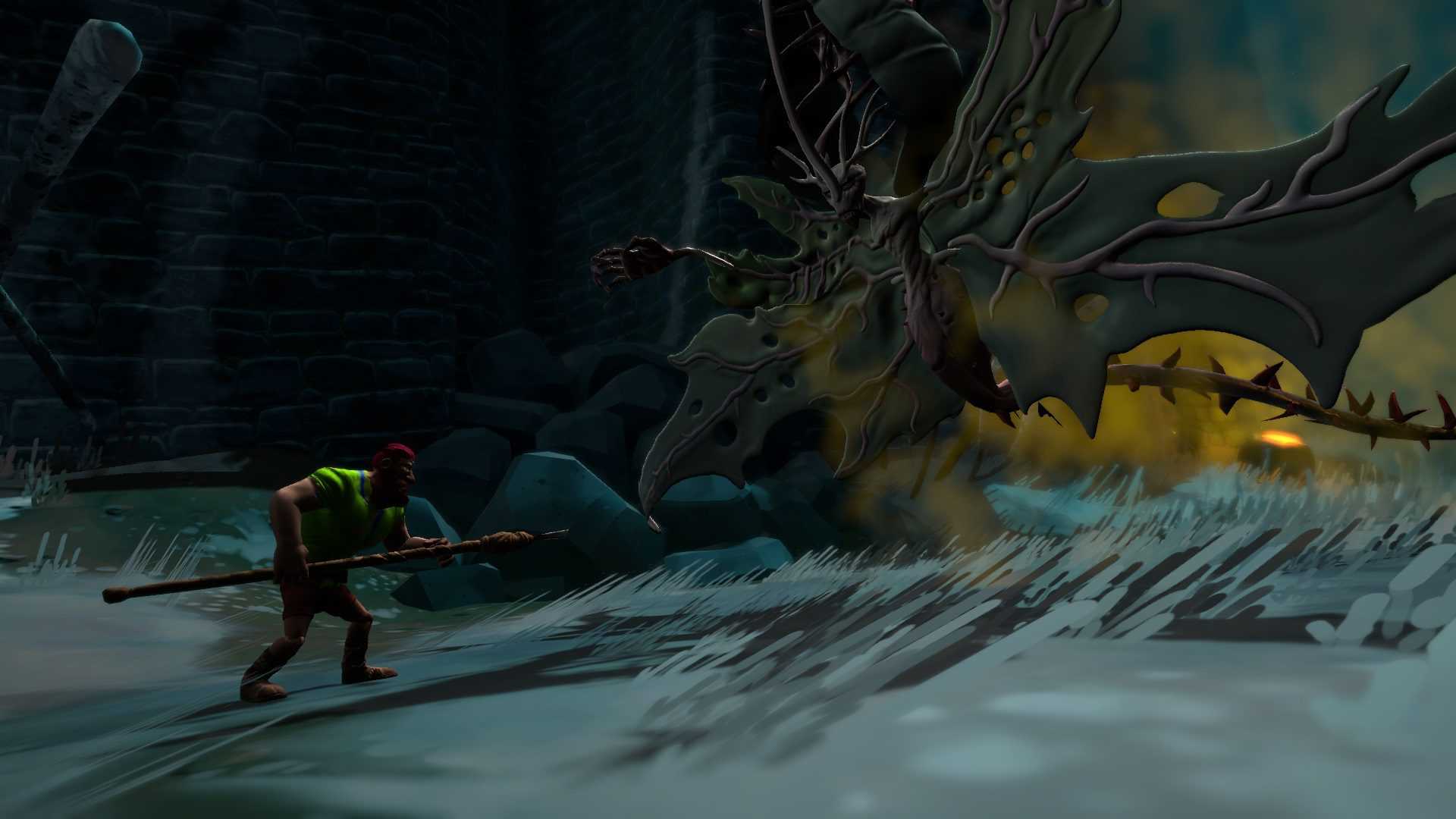 We have already warned it will be very difficult to finish it in the first game and personally it took me 3 times to lose all the heroes and have to start over, of course, with a deeper knowledge of the gods and their dungeons, knowing where to start first. Our heroes will gain higher stats and special abilities with every victory, like being able to walk on water without losing speed, being invulnerable by dodging or even blocking the attack of enemies when you hit them, turning us into unstoppable machines to do damage, because luckily we won't have to stamina or energy bar to tire us out Otherwise, life can be regenerated through battle cry, which will replenish our vigor by defeating enemies. Believe me when I tell you that in the last game I had a hero who had so much stamina and skill that he was practically invincible… but the gods were always there to take me down.
To all this, we must add an important aspect: The morale of the warriors. In the same way that phases are procedurally generated and our heroes are configured randomly, it will happen that each one has their own personality. Some wish to kill a specific god with rage and will have a temporary stat boost, others have nightmares of their death, which will reduce their strength. Some will even be demoralized by losing their partner in battle and others will gain the strength to save them. A multitude of situations that will make us take advantage of the abilities of our heroes to the benefit of each dungeon or situation and that the truth is that it brings an interesting nuance, which suddenly eliminates the feeling of having champions in charge without motivation or heart.
---
Duration
At the start of Gods Will Fall, we'll take a heavy blow for our motivation, as we'll quickly see how all of our heroes desperately fall, forcing us to start over, but once we get started and take each dungeon with the patience it requires, the The game pulls its "soul" core to be very rewarding, with a very well measured difficulty curve, because as we mentioned our champions will hit harder, have more health and be more dangerous with each new God. that they will conquer. Although morality can always play tricks on us.
A standard game can last 3-4 hours, but we assure you that it will be if all goes well, until we reach this point the final number of attempts will depend on our ability. However, its procedural system, the weapons available and their upgrades, the mysteries of certain dungeons that will give us more power, which will also help us choose one destination or another, all add to the overall replayability. What personally, I almost felt compelled to enjoy it again.
The problem is, what's going on behind all of this is absolute nothingness. Behind this 8-champion vs. 8-god procedural RPG, there are no more modes or additional difficulties beyond what you want to impose on yourself. In fact, the first additional content is already planned, which will include 3 new "infernal" gods, which we highly recommend if you are drawn to the proposition of Gods Will Fall.
---
conclusion
Gods Will Fall also follows the trail that many have taken in this generation, a lightweight RPG with a clear touch of soul implemented into its combat and difficulty, but also with a strong Rogue-like component, something to which the procedure him. system helps a lot. It's almost a winning combination for the fun of it, however, the biggest downside is that it's been a bit of an orphan of content and possibilities beyond its replayable virtues. Although it is also fair to say that for a server, with so little time available, it has a great duration. You don't have to artificially lengthen something that works as it is.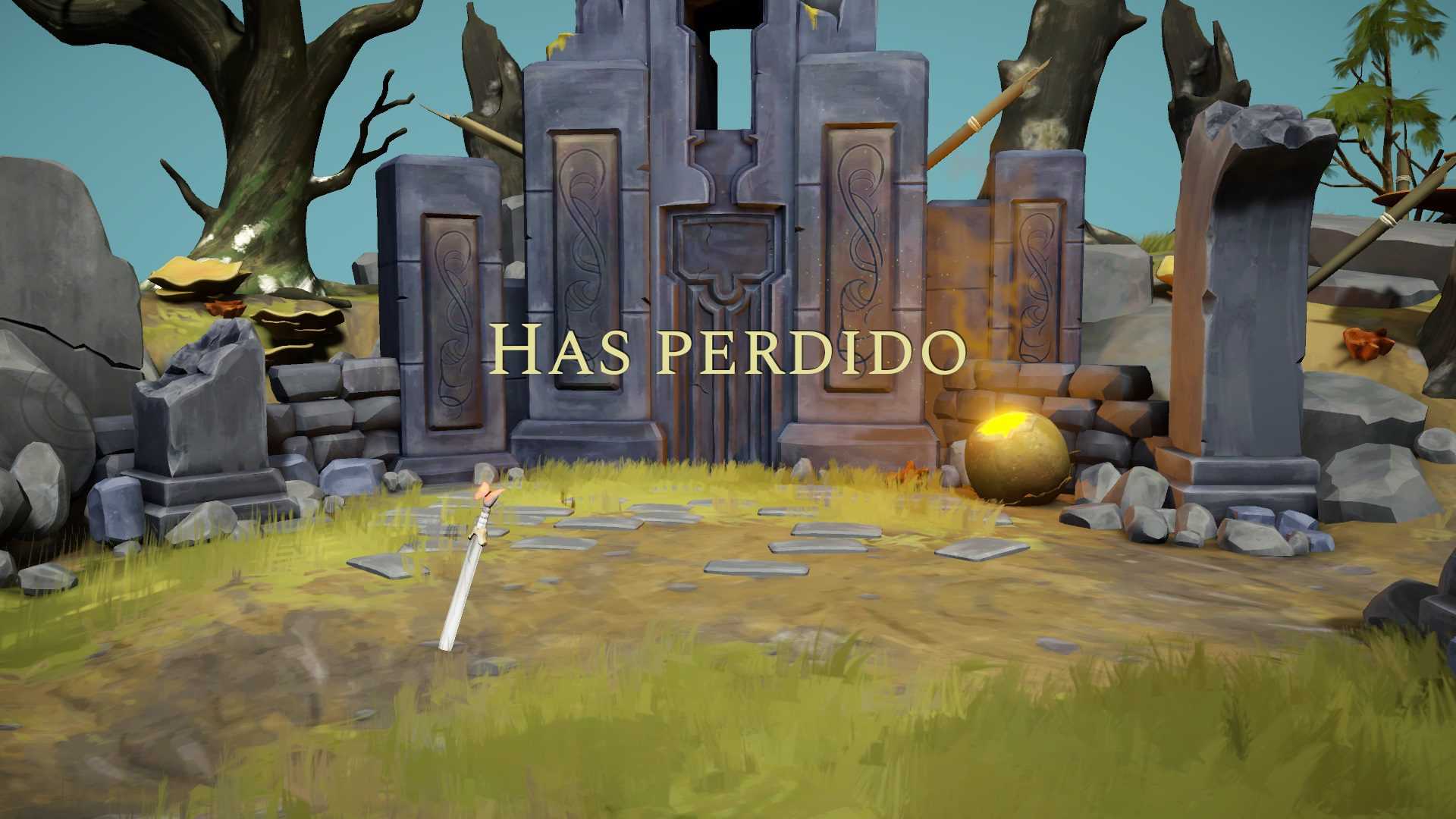 The aesthetics, perspective, and initial difficulty made us frown, but we quickly found ourselves caught up in this little island of evil gods and rabid Celts. In addition, the gameplay, despite the aesthetics, perfectly combines the sensations of an action RPG with those of a "me against the neighborhood" of yesteryear. Without a doubt, we want more of Gods Will Fall.
* Thanks to Koch Media for providing us with the material for the review.