To share
There are few features and details about macOS Ventura that were not mentioned during WWDC 2022.
Apple unveiled the software features of its ecosystem of devices at a WWDC conference – which was again rebroadcast via a diffusion filmed in Apple Park and without public assistance – full of surprises and scenes throughout 'Impossible mission' with epic music.
At WWDC 2022, the signature bitten apple logo showcased iOS 16, iPadOS 16, watchOS 9, and macOS Ventura, in addition to introducing a powerful MacBook Air with an M2 processor and a very attractive redesign.
In this article we will limit ourselves to revealing the secret features of macOS Ventura, a new software version of the operating system for Mac that will bring some very interesting new features. During its presentation, Apple could not reveal all the advantages of the operating system, leaving small details in the inkwell that we are sure you will like.
The most spectacular features of iOS 16 for your iPhone
All the secrets of macOS Ventura revealed
The macOS Ventura 13 introduction at WWDC only took about 18 minutes of the entire event in diffusionso many functions and details that encompass the idiosyncrasy of the new version of the operating system have not been disclosed.
And that's normal, the Apple representatives who presented the news did not have enough time to show everything that is coming to the renewed and renamed macOS Ventura operating system. Otherwise WWDC would have lasted 5 or 6 hours, although many Apple fans would be delighted!
Anyway, the presentation of macOS Ventura was full of novelties and exclusive functions such as the new visualization manager or "Stage Manager", which allows users to group the visualization of the advantages of the applications used; Spotlight enhancements such as timer intros and quick image searches; or enhancements applied in Safari, Mail, or Continuity.
From iPadízate we tested the beta version of macOS Ventura
USB-C Accessory Security
Security and privacy are two of the factors that Apple considers the most when introducing new features to its devices. In macOS Ventura, an additional layer of security has been added for USB-C ports on Mac computers.
will appear a caution each time a user plugs an accessory into the USB-C port to ask if you want to allow the accessory to plug in. An optional warning that can be configured from the Privacy and Security section.
ambient sounds
Many Mac users like to use "white noise" sounds to work or study while using their Mac computer. Now, instead of using apps like Apple Music or websites like YouTu be to reproduce this type of ambient sound will be able to opt for the new software version of macOS Ventura.
to exist 6 different types of ambient sounds on macOS Ventura:
balanced noise
light noise
dark noise
Ocean
Rain
Flow
Clock and time
During WWDC, we saw how Apple introduced an iOS 16 lock screen with a new design in which live wallpapers from the Weather app are even introduced. But did you know that they also introduced the Weather and Clock app in macOS 13?
He did not give time in the presentation, but Apple has finally included the Clock and Weather apps in macOS Ventura. The Mac version of Clock is basically the same as the iPad version, and the Weather app is very similar to the iPhone version.
Notes app improvements
The Notes app has also received some very cool secret features. Now, with macOS Ventura, users can use the login passwords instead of creating a new password for your notes.
Moreover, smart folders and chronological categories are also available.
Reminders
Apple has also made changes to its Reminders app for Mac. Lists can be starred and layouts can be saved. Additionally, notifications alert users when a list of shared reminders changes.
Other macOS Ventura Changes
The company with the bitten apple logo was also unable to mention during WWDC 2022 some of the macOS Ventura features that will also be available in iOS 16 and iPadOS 16.
First, recently deleted and hidden photo folders should now be unlocked via Touch ID in the Photos app. On the other hand, Apple has made available to its users the function of hide email address in third-party applications.
How could it be otherwise, Apple has also integrated more customization features for the macOS Ventura Memojis and, finally, the arrival of Live Legenda captioning function for audio content.
Apple explains how to use iPhone as a camera on your Mac with iOS 16 and macOS Ventura
So far, all of the secret features regarding macOS Ventura – although there are still many details to be revealed in future betas – that Apple was unable or unwilling to mention during its presentation at WWDC 2022 .
If you plan to install the new software version of macOS Ventura on your Mac computer, we invite you to consult this list of all Mac models compatible with macOS Ventura in order to find out if you will be able to take advantage of all the functions that Apple has put in place in its desktop and laptop computers.
What do you think of the new things Apple has implemented in macOS Ventura? Have you had a chance to try out any of these secret new features?
Related Topics: Mac
To share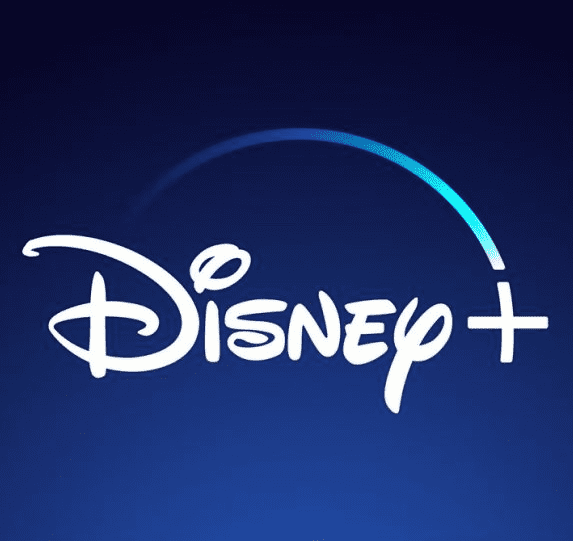 Sign up for Disney+ for 8.99 dollars and without permanence Subscribe to Disney+!