Discover the best features to improve your productivity.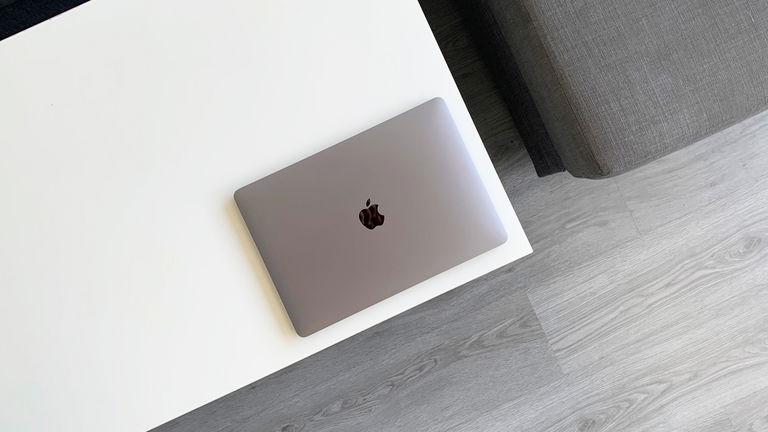 Working from home offers many advantages and conveniences, especially if you own several electronic devices belonging to the Apple ecosystem. Its data synchronization allows for much more efficient file transfer, but it's also possible to transfer your projects from one device to another and pick up where you left off.
In this article, we will share a series of tips, features, and tips to help you improve your productivity using a iPhoneand iPad and one mac. Take advantage of all these features to maintain a constant and dynamic workflow with your teammates while working from home.
Are you self-employed? Have you recently become a father? Do you need to work from home for another reason? If so, we advise you to use your iPhone, iPad or Mac devices to be more productive at work or in your studies. Let's start!
7 reasons why it's worth buying an iPad
Tips, tricks and features for working from home with iPad, iPhone and Mac
Share notes with colleagues with real-time collaboration
The Notes app on iOS, iPadOS, and macOS offers features that are especially useful for working from home. We are talking about real-time collaboration, a feature that has been available in Apple operating systems for many years and which has recently been extended to other applications such as Safari, Keynote, Pages and Numbers.
Thanks to Real-time collaboration notes multiple users can create a note together to edit and add content. It is updated on the fly and each user can see who is editing a project. It is very convenient for creating to-do lists, sharing ideas on reflection, assign tasks to employees or even draw sketches. The real-time collaboration feature offers a long list of possibilities and, how could it be otherwise, the content is updated instantly on iPhone, iPad and Mac.
Continue working on your projects from another device with Handoff
It is, without a doubt, another of the most versatile and productive functions for working from an iPhone, from an iPad or from a Mac. Handoff is a function with which you can start working on an application and continue where you left off on another device, and in seconds!
Now you need to make sure Handoff is enabled on all your devices from the app Settings > General (iOS and iPadOS) and on system references > General (macOS).
On the other hand, it is also worth noting that if you have an iPad and a Mac, you can use other similar features such as mirror screen there Universal command to work from home using the iPad screen as a secondary Mac display. It is extremely useful.
Use the Mission Control feature to organize your workflow
Working from home on a Mac can be a bit stressful, especially if you have a lot of apps open at the same time. But there are a few tricks with which it is possible to organize your workflow and significantly improve your productivity.
One such trick is to use the function mission control. This macOS feature lets you create multiple versions of Desktop to more easily manage the apps you use in each.
For example, I personally like to use two split-screen Safari windows on the first desktop, full-screen Microsoft Teams on the second desktop, Photoshop on a third desktop, and a few Finder windows on a fourth. I can therefore switch from one application to another simply by sliding three fingers on the side of the touchpad. Mission Control is a very useful feature and opens up a whole world of possibilities.
To cite another example, you can open messaging apps such as WhatsApp, Messages, and Telegram in another desktop version to continue chatting with your colleagues while you work from home.
Use Siri as long as it makes it easy for you
Do you need to find information quickly? Do you need to calculate a mathematical operation? Want to open an app that you're not sure where to find? Our advice, use Siri, the virtual assistant of iOS, iPadOS and macOS. Of course, do it when you are 100% sure that it will save you time to continue maintaining maximum efficiency in your work from home.
Create a special bookmarks folder for your work
Navigating through all the bookmarks and favorites on your iPhone, iPad or Mac can be a bit overwhelming due to the large number of web pages we usually save. Therefore, if you work from home, a good tip might be to collect all the bookmarks related to your work in one folder.
Close all unnecessary tabs
We continue with another great tip that can help you maintain a dynamic and efficient workflow while keeping your ideas and projects in order. When working with your iPad and Mac at home using a web browser, whether searching for news, contrasting information, or sharing data, we recommend that you close any tabs you don't have. not use.
This way you can immediately see which web pages you have opened without their names being hidden and you will be able to access them more comfortably. Otherwise, if you have 10 or 15 tabs open, it will be difficult for you to even know which contains the information you were looking for.
Avoid distractions
It can be a point quite logical that any iPhone, iPad and Mac user who works from home will surely already be used to. Avoiding distractions while you work is vitally important and will increase your productivity.
Many users enjoy listening to music, podcasts, or even watching videos in the background while they work on their projects from home. It is recommended to do this during your break time, but you will get a higher concentration if you avoid these types of workplace distractions. If it helps you, think that you will surely finish before!
Other tips for working from home
A good Internet connection, investing in a comfortable chair, taking breaks every 20 minutes, maintaining good hydration, exercising your eyes, supporting your back, blinking normally… There are many tips you can take advantage of to work from home and you improve your productivity as well as maintain good health while doing so.
On the other hand, you have other options to improve your productivity while working from home, such as using the Screen Time app to set certain time limit and applications, set screen settings (screen brightness, True Tone, dark mode, etc.) to make work more comfortable, share documents with your colleagues with real-time collaboration in Pages, Keynote and Numbers.
How Siri works on a Mac, guide on everything you need to know
So far the features, tips and tricks to increase your work from home productivity. The list is actually endless because Apple's operating systems have an inexhaustible source of resources and the App Store offers millions of applications specially dedicated to users who work with their iPhone, iPad and Mac.