This Christmas is going to be stranger than usual due to the health crisis caused by COVID-19 and its restrictions on meetings and travel between cities / autonomous communities. If you have the opportunity to spend the holidays with family, friends and loved ones, and you don't know what to give, these products can give you an idea if you don't want to spend more than 100 dollars.
Belkin Boost Charge UV Sterilizer and Wireless Charger
Hygiene and disinfection are the order of the day, and although we know how to wash ourselves, we often forget that we are touching everyday objects such as smartphone, wallet or keys. This device serves as a wireless charging base and at the same time as a UV sterilizer, which can perform both functions at the same time. Its suggested retail price is 69.99 dollars, but in Macnificos it is 49.99 dollars.
Belkin UV Sterilizer and Wireless Phone Charger (Kills up to 99% of Bacteria, Cleans Phones, Keys, Credit Cards, Rings, AC Adapter Included)
Tregren Urban Garden T3
Always wanted to grow your own seeds but live in the city? Tregren's T3 urban garden (84.99 dollars) guarantees a stable yield for herb growth, up to three times faster than any traditional culture. It is based on technologies Active growth
and LED grow lights. Although it can be used independently, the mobile device app allows you to control its conditions and keep a record.
Tregren – Vegetable garden T3 (Gray)
Barner Blue Light Screen Glasses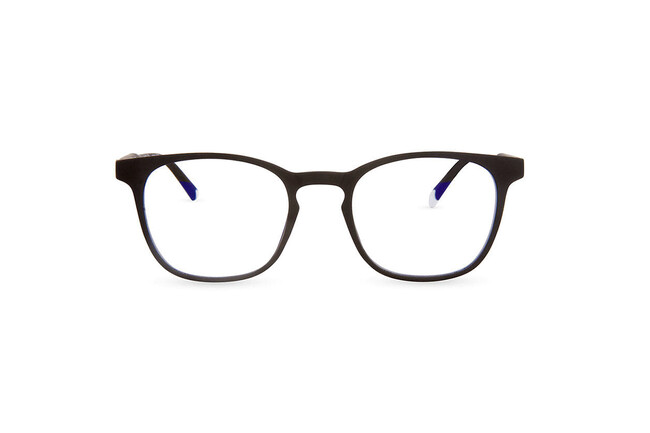 Spending many hours in front of the computer can be quite harmful to our eyes if we do not take certain precautions due to the impact of blue LED light. Barner glasses have a coating that blocks 40% of the spectrum from 430 nm to 450 nm and 100% of blue light at 410 nm, and its ultralight polycarbonate design with a weight of 22.68 grams and a rubbery texture allow you to wear them for hours without discomfort. They are available in different colors by 59.99 dollars 46.99 dollars in Macnificos.
Blue Light Protection Glasses – Barner Screen Dalston Glasses, Protect Harmful Digital Spectrum
Withings Body + Wireless Body Composition Scale
Christmas is the perfect time for food and weight gain. Keeping track of our body condition is easier with a scale like the Withings Body + (99.95 dollars), which is able to measure our weight with extreme precision and allows you to manage your loss more easily with tools like BMI, comprehensive analysis of body fat percentage, hydration level, bone mass and muscle mass, as well as heart rate. It has Wi-Fi connectivity to record everything in the app for mobile devices.
Withings Body + smart scale with Wi-Fi connection, measurement of body fat, BMI, muscle mass and body water percentage, synchronization with the Bluetooth or Wi-Fi mobile app, black
Xbox controller
The new generation of game consoles is here, and with them new game controllers. Although the one that has changed the most is the PlayStation with its DualSense, the Xbox Series S / X (59.90 dollars) has some slight modifications at the keyboard, because its design is so ergonomic that it does not need revisions. It is compatible with Windows 10 computers, Android devices for xCloud and Stadia, as well as iPhone and iPad for Apple Arcade and compatible titles from the App Store
.
Game & Watch: Super Mario Bros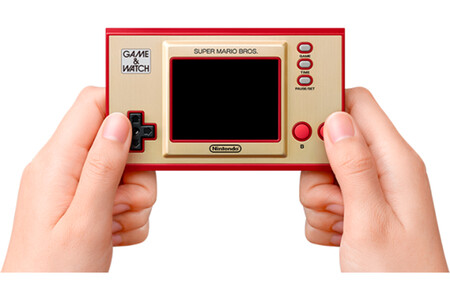 If you're a nostalgic gamer a few years behind, you may be familiar with Game & Watch, Nintendo's first handheld video consoles. The big N has once again taken up the concept, keeping the essence of its design, albeit with some modifications, such as a color screen and 35 animations to be discovered in the clock function. Comes with the original Super Mario Bros. title, Super Mario Bros. The Lost Levels and Ball for 59.99 dollars 49.90 dollars.
Game & Watch: Super Mario Bros.
Xiaomi 2 bedside lamp
Xiaomi is launching more and more products compatible with Apple's HomeKit home automation ecosystem. One of these devices is the Xiaomi 2 bedside lamp, a lamp to be placed on the nightstand or on the desk and which is capable of reproducing 16 million colors and adjust their brightness with the touch screen or via the mobile application. It is compatible with Alexa voice assistant and Google Assistant or Siri.
Xiaomi MUE4093GL bedside lamp, 9 W, Bianco
Huawei AX3 WiFi Router
Wi-Fi 6 (802.11ax) technology is gradually reaching more and more devices over time and is already found in major devices from many manufacturers, such as the iPhone 11 and later. To use it, you need a compatible router, such as the Huawei WiFi AX3. It has a theoretical maximum speed of 3000 Mbps, OFDMA technology and allows connection of up to 128 devices in dual band
. Although its official price is 109 dollars, it is around 50 dollars on Amazon.
HUAWEI WiFi AX3 – Quad-coreWiFi 6 Plus Revolution 3000 Mbps Router, OFDMA Multi-User Technology, Up to 128 Dual Band Devices, Huawei Share, Huawei HomeSec, White
Fire TV Stick 4K
We end the selection with one of the diffusion the most popular on the market, the Fire TV Stick 4K. Format dongle, has a catalog of more than 5000 applications, including Apple TV, and compatibility with technologies such as Dolby Vision and Dolby Atmos. It is capable of playing content in maximum 4K Ultra HD quality and its remote control can turn the TV on / off and control the volume. In addition, it has a button dedicated to the Alexa assistant. It can be purchased for 59.99 dollars.
Fire TV Stick 4K Ultra HD with Next Generation Alexa Voice Control | Streaming media player
More offers?
With Amazon Prime you'll get faster shipping for 36 dollars per year, with a 30-day free trial. Get access to Amazon Prime Video original series, movies, and documentaries with the free month trial. You have 60 days without Kindle Unlimited, a million titles accessible from a Kindle reader or with the Kindle application on an iPhone or iPad. It can be tried for free for two months, which saves us 19.98 dollars. And with Amazon Music Unlimited, millions of free songs for 90 days.
In Applesfera Selección we publish the best offers related to Apple products and compatible accessories. Prices and availability may vary after posting.
You can be up to date and at any time informed of all the news from the Apple world and offers from Applesfera Selección in our profiles Twitter and Facebook.

Note: Some of the links shown here are from affiliates. Despite this, none of the articles cited were offered by either the brands or the stores, with their introduction being a sole decision of the editorial team.