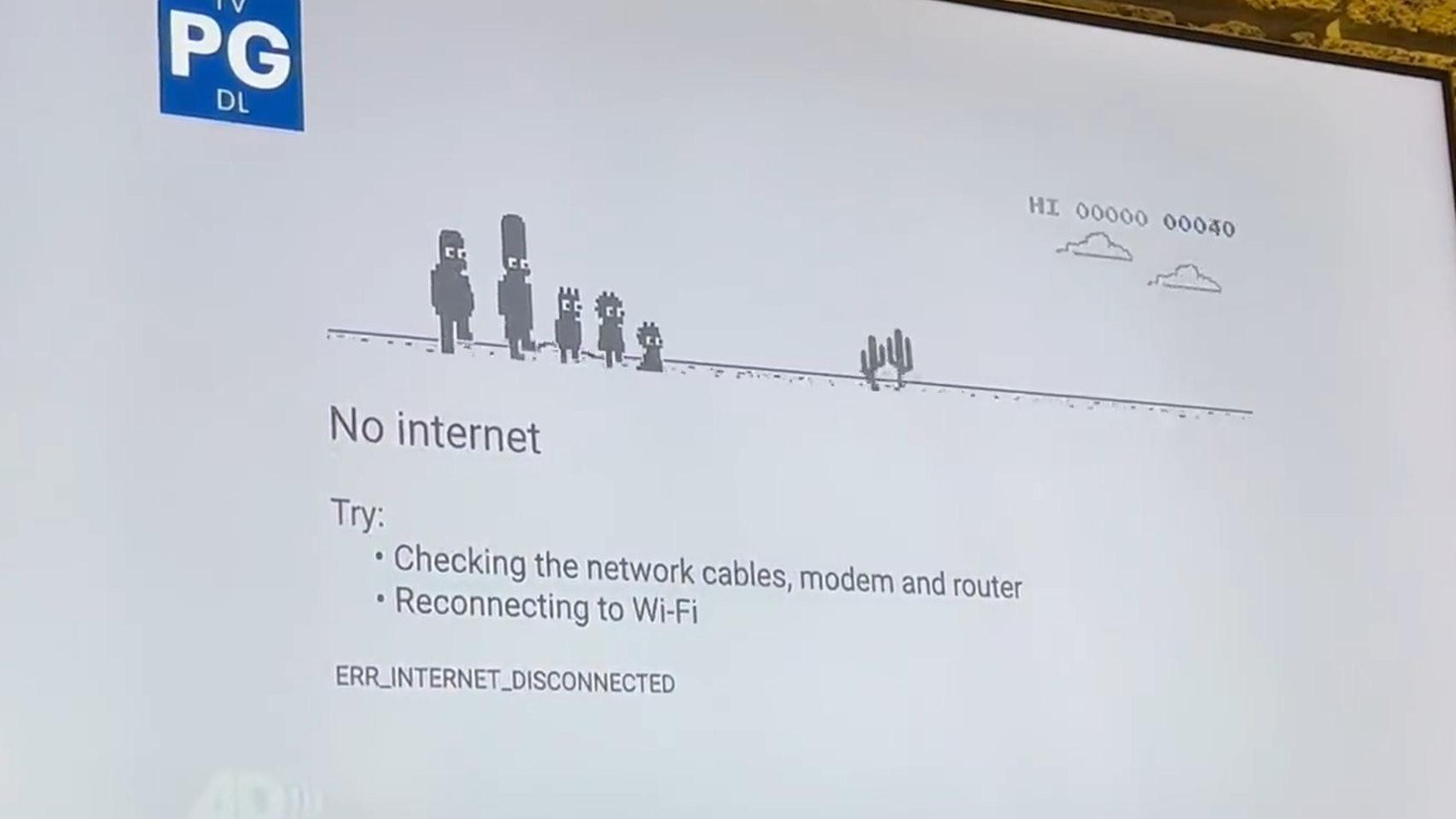 If you've never seen Chrome's dinosaur, good for you. It only appears when the browser is having internet connection issues, so in theory it should be a good thing you've never seen it, or at least not seen it very often.
[Dino T-Rex RTX, el mítico juego de Chrome reinventado con gráficos más realistas]
At least in theory. In fact, in his time, many people came to disconnect the Internet cable from their computer to be able to see this character, since he was the protagonist of a very curious game.
Chrome's dinosaur is still famous
The fame of the Chrome dinosaur has reached unprecedented heights in something as simple as an "easter egg", which is one of those things programmers include as a wink or a joke because 'they don't expect a lot of people to see them.
The best proof that this character is still famous we had this weekend, with the premiere of season 34 of The Simpsons in the United States. As usual in the new series, the first joke is the "couch gag", a part of the opening sequence in which the Simpson family sit on the couch to watch their own series. In each chapter, this part is different, usually including a reference or joke.
In the case of this chapter, the reference is the Chrome dinosaur, or rather the game it plays in. We can see how the characters of the series take the gray pixelated form of the dinosaur, and jump the same obstacles until reaching the sofa; although, of course, Homer has to fuck her.
The reference has been picked up by virtually everyone who has ever used Google Chrome and is already shared by enthusiasts and Googlers.
How to Play Chrome Dinosaur
If that snap made you want to play the Chrome dinosaur game, know that you no longer have to unplug the cables. The game has been available for some time without the need to lose internet connection, and has been improved and expanded.
Just open a new tab and paste the following:
chrome://dino/
It works on both Chrome for PC and Chrome for Android, so it can be good entertainment in those times when we don't have an internet connection or are bored.
You may be interested
Follow the topics that interest you