Can you remove Dynamic Island content from iPhone 14 Pro? Yes, and here are the steps.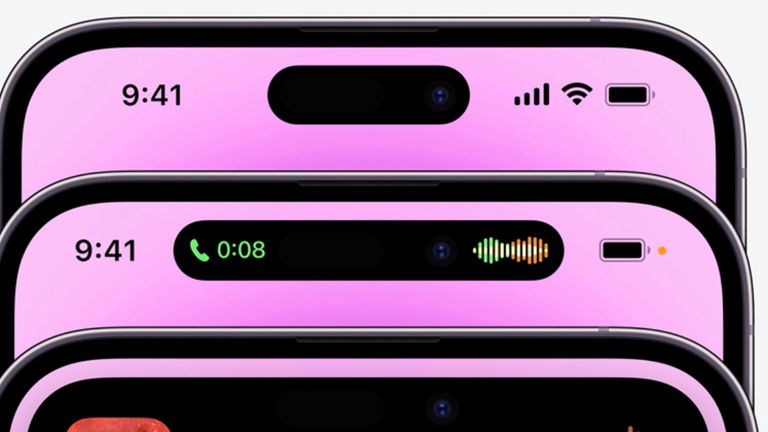 One of the new features of the iPhone 14 Pro is the dynamic island, which replaces the notch. Many people were surprised to see this innovative feature, where you'll be able to see content in that pill-shaped cutout at the top of the screen.
Although this is a great novelty, observing content around the dynamic island can become uncomfortable or it may become distracting from certain activities such as driving. Fortunately, the content that appears here can be removed or disabled if you wish, and here's how.
Deleting content from Dynamic Island is very simple.
OK, There is currently no way to completely disable dynamic island content, as it is a fully integrated feature in iOS 16. What users can do is remove these animations if they are distracting, simply by swiping left or right in the Dynamic Island area. This, remember, without affecting the other screen functions.
We'll give you a clear example how to do it exactly:
When you play a song on Apple Music, in Dynamic Island you can see waves and artwork adorning the screen. Simply slide your finger over these animations to turn them off without pausing the music.

Another example is with the timer. When you set a time, you will see animations on the dynamic island, so just swipe your finger and the time will no longer appear on your screen, but without stopping your timer.
Everything the dynamic island of the iPhone 14 Pro is capable of showing

But, one of the novelties of this dynamic island is that can display two background activities

, so many users wondered how to remove this content. The truth is that the steps are also very easy to do:
First slide your finger inside the largest segment or the content that takes up the most space inside the dynamic island, to close it completely.
If you want to close the other, use the gesture anyway, but only until the other is closed.
Once you have removed dynamic island content from iPhone 14 Pro, the pill inside the screen will return to its previous state, allowing you to achieve better concentration and better use of your time. Hopefully Apple releases an update soon so you can turn Dynamic Island on and off when you need it.
For you