Either because you no longer have internet, or because you have been looking for it, google dinosaur game, or one of its original versions like Dino RTX can keep you out of trouble many times. It certainly has everything – even a widget – because it's simple enough to work on all types of devices and addictive enough to keep you trying to break your own record.
google dinosaur game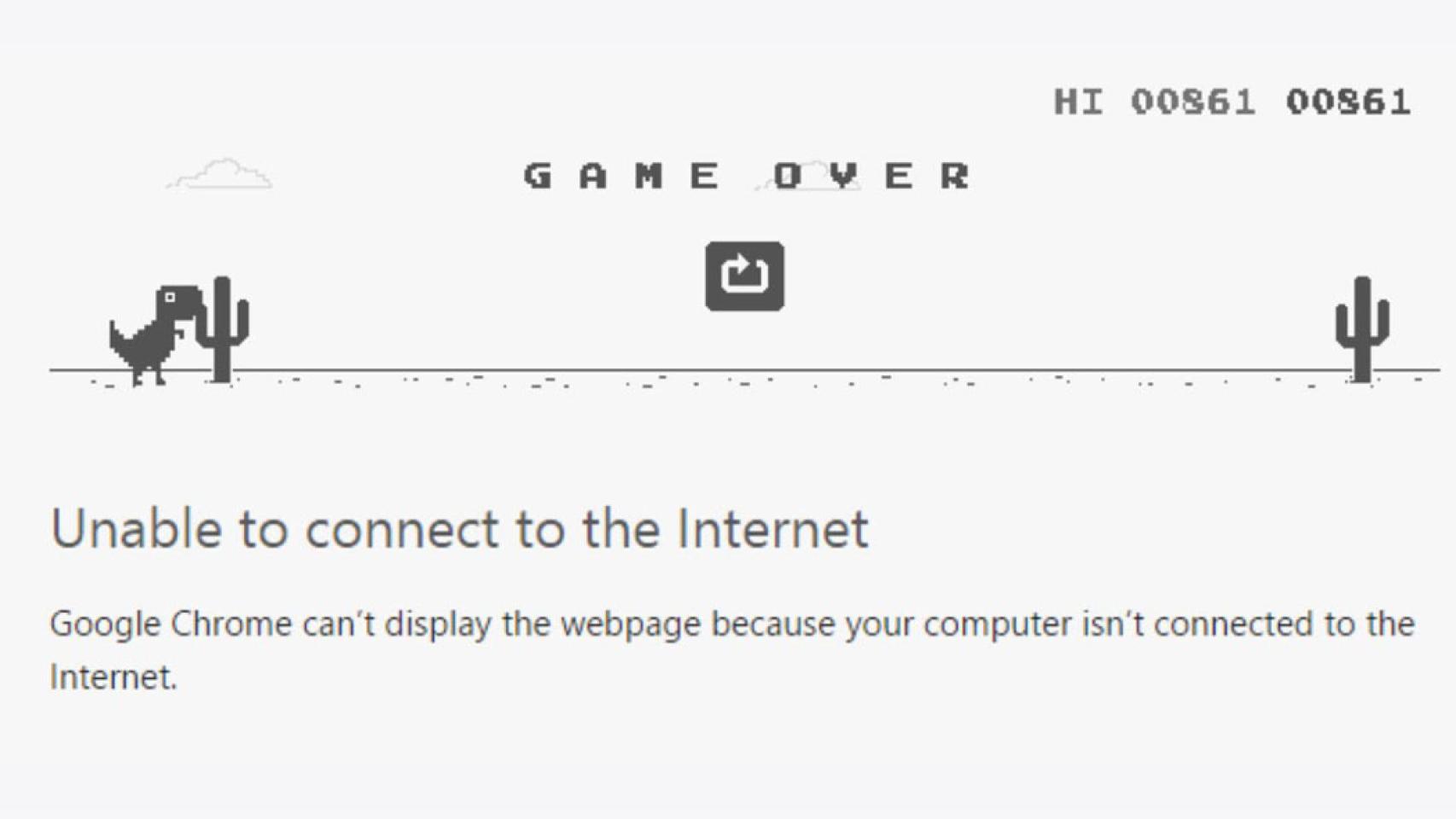 Although it is very well known, you may not have heard of it yet. It is a simple game in 8-bit format that appears in Google Chrome when trying to sign in to a website and you stay offline.
In it, you control a dinosaur that automatically runs across a field in which obstacles appear that you must overcome jump or crouch with the arrow keys on your PC. The grace is that the further you go, the faster Dino will go and the more difficult it will be for you to dodge obstacles.
How to get to the end of the game?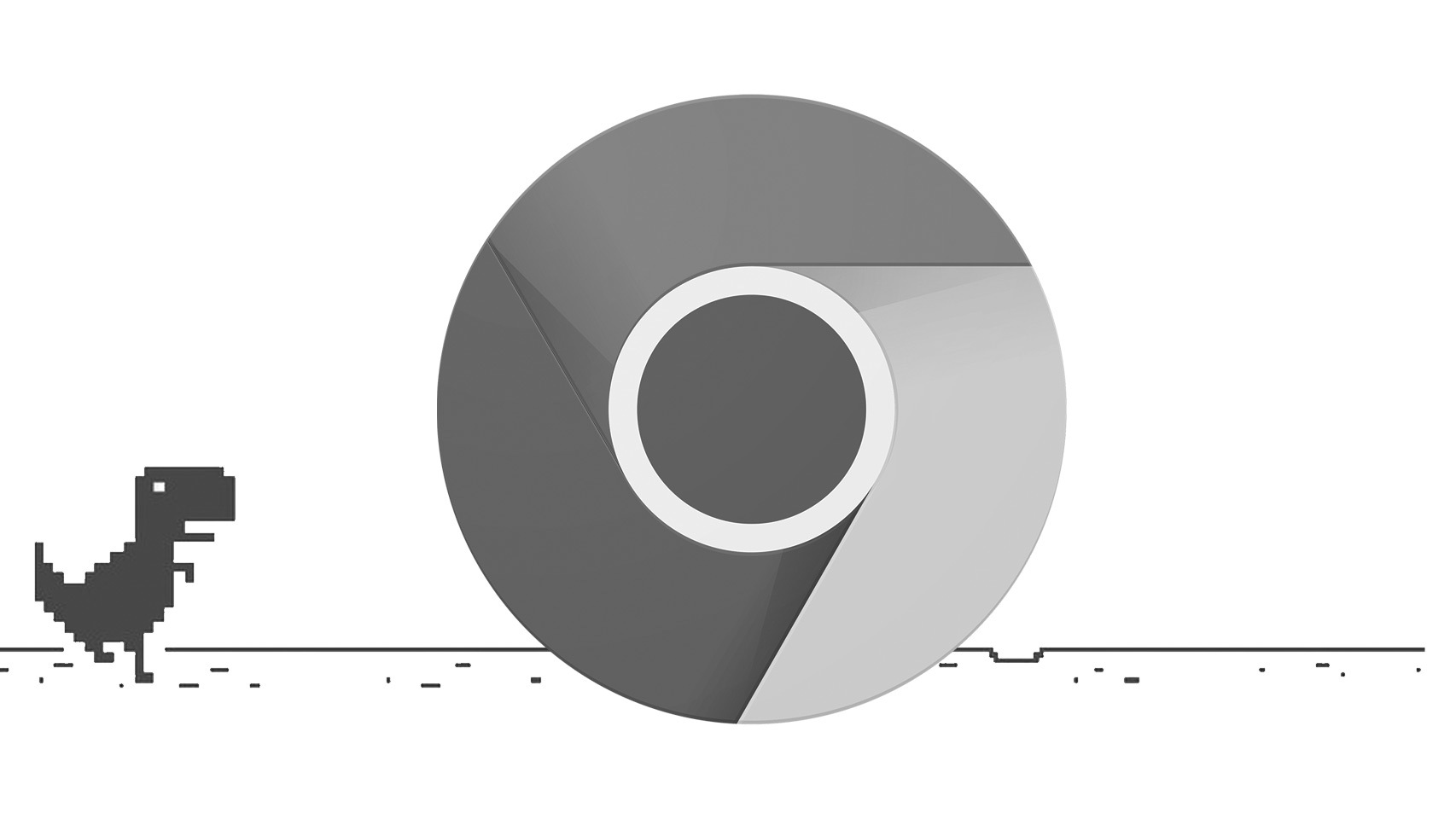 You may be thinking that if Google's dinosaur game advances automatically and faster, it will never end. But it's the opposite, the game has an end, even if you have to be very skilled to get there.
Well, in addition to being skillful, it is also worth being immortal, since the game is designed to last 17 million years, the time the T-Rex existed on Earth. The ending exists, but it's unlikely anyone will spend that long playing the game without running into a cactus.
What is Google's dinosaur record?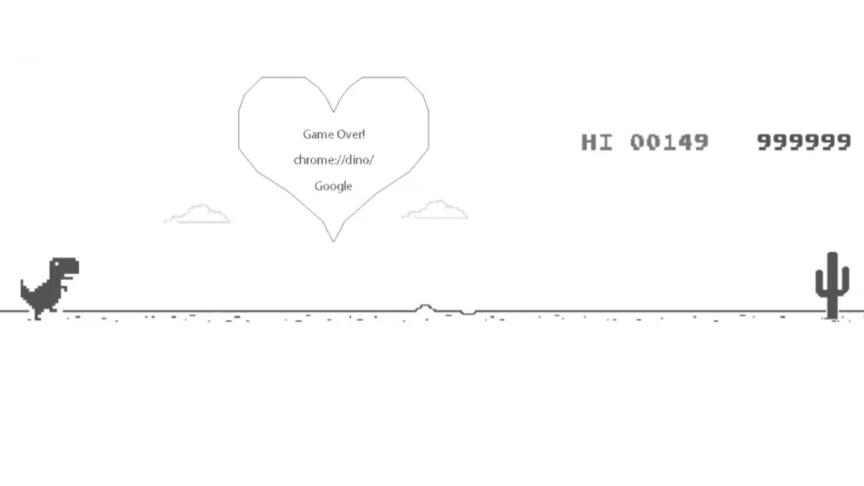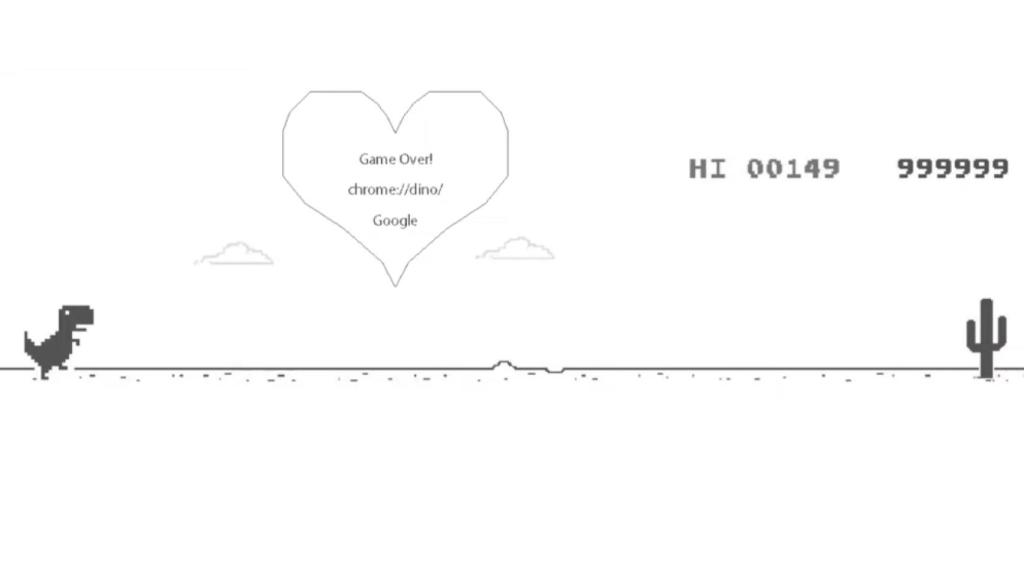 If you look at the top right, the game will show you a number with the score, which it goes up gradually and that it is saved with the maximum you have reached at the end of each game.
Although the end game is far away, you can still choose to try beat the scoreboard's 99,999 points. If you do, the game will congratulate you for completing it. Then the score will be reset, although the dino will keep running until you crash or finish it.
Lots of versions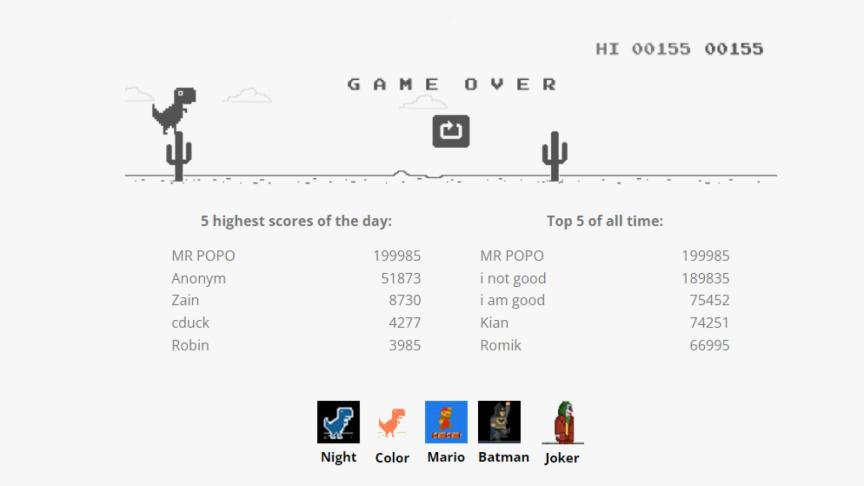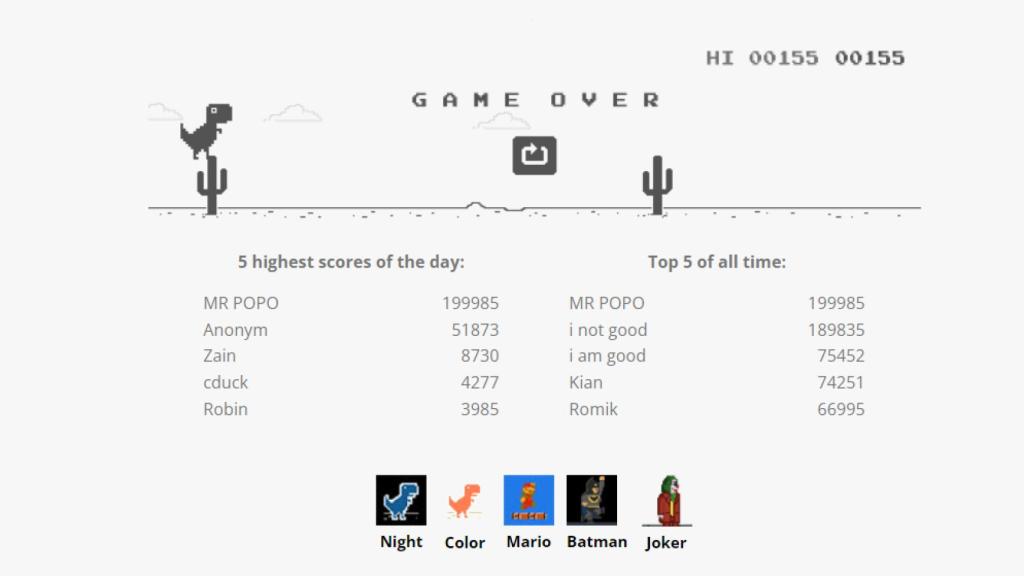 This Google dinosaur game is well known, and it has made both Google and the users themselves develop alternative versions in which the protagonist is Batman or in which there is a black background, among many others.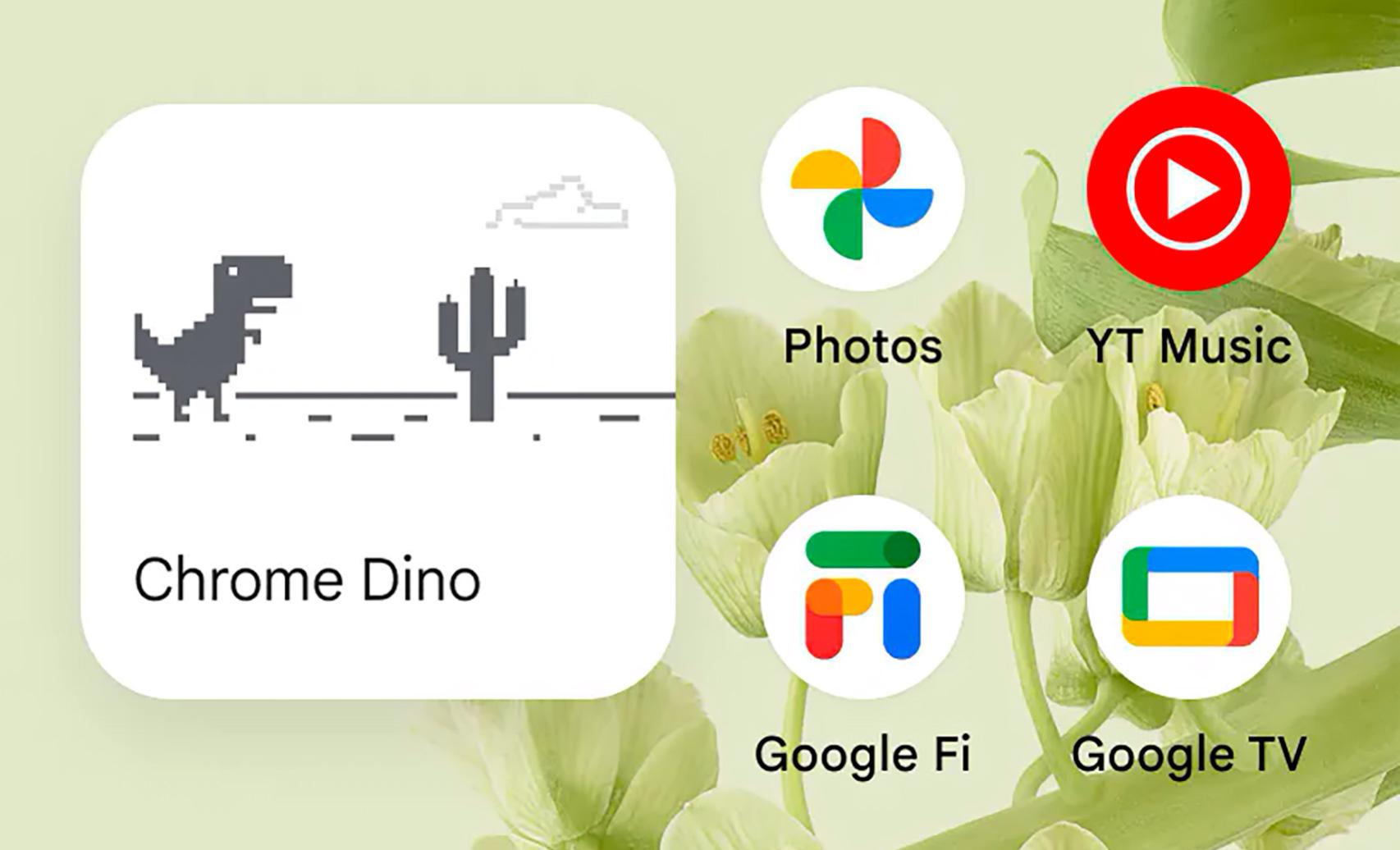 For its part, Google has decided to include direct access to the game in various widgets of the Chrome application for Android that you can use on your home screen to play whenever you feel like it.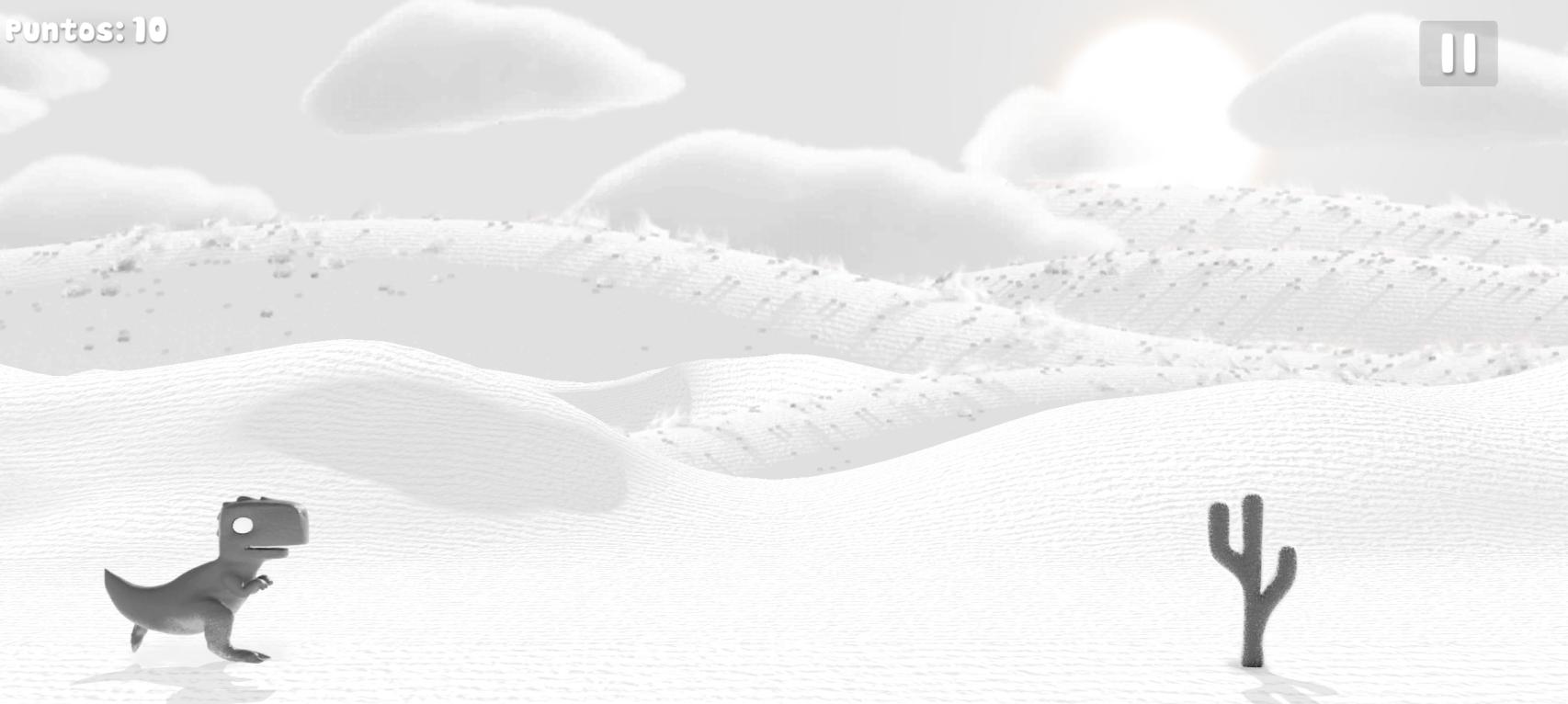 On Google Play you can also find different versions of the game converted into an application, such as Dino T-Rex RTX, which improves the game's graphics in terms of lighting and depth.
You may be interested
Follow the topics that interest you