Whether you have bought or received a new mobile does not mean that your old phone is doomed to be abandoned in a drawer until you decide to throw it away. If you don't want to give it to someone or sell it to the highest bidder, you can always "transform" it into something useful to give it a new use.
On other occasions we have told you how to turn it into a security camera, dash cam for the car, on a walkie-talkie and even on a remote control. What we are offering you today is turn your old phone into a music player so you can listen to both your songs stored on it and streaming music.
Clean your mobile and download music on it
First, you need to decide whether you're going to listen to music through headphones (wireless or wired, if it has a jack) or whether you're going to do it through the speaker. In the latter case, make sure that the mobile enclosure is clean and delivers powerful sound; Otherwise, you'll need to connect it to an external via Bluetooth or its headphone jack.
From there, we have three options: store the songs in the internal memory or the microSD card of the mobile (no Internet connection required) and use the player which is pre-installed, choose one of the many applications that exist on Google Play to listen to them, or use the music streaming services.
Whichever alternative you choose, it doesn't hurt delete all other apps and files on the phone which have nothing to do with music. Thus, all available resources will be at the service of our songs.
Whether you use the pre-installed player on your phone or prefer to opt for a third-party application, the first thing to do is to download music to your mobile. To do this you can use one of the different web pages that allow you to do it for free and legally, since only offer royalty free songs. Some examples are Audionautix, Musopen (focused on classical music), Bensound or Incompetech.
Another option to download music to your mobile is to use one of the the free applications we offer you below and which you can find on Google Play:
My Mixtapes
It is a music application specialized in rap and hip-hop mixes or mixtapes. In addition to streaming music, it is possible to download songs for offline listening. Technically this is a premium feature, but you may see an advertisement to trigger the download of a specific song.
My Mixtapez Music and Mixtapes
sound
It is similar to the previous application, although it also includes hip-hop, rap, R&B, EDM, afropop, reggae and latina music, among others. To get the most out of Audiomack you will need to create an account and pay the monthly subscription, although to download songs and listen to them offline you can use the free account.
Audiomack: download music
MP3 hunter
Although its name invites you to think otherwise, this application displays songs with a Creative Commons license. We warn you that finding popular songs is difficult, but searching by category will allow you to discover and download songs in genres such as pop, classical music, hip-hop and more.
MP3 Hunter – Download Music
NCS Music
To facilitate your search, this application categorizes songs into different categories such as for children, cinematics, classical music
etc From there, you can both listen to them and download them to your mobile in MP3 format to, for example, use them in your own project.
NCSMusic – Copyright Free Music
One step further: music players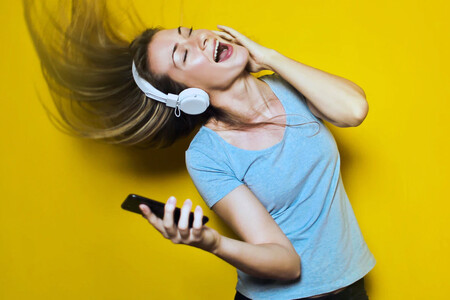 Once you have downloaded the songs to your mobile, you can use any music player on Google Play to listen to them. We are not going to delude ourselves, the best are paid, but there are also free alternatives with many customization options, compatibility with various audio formats and even support for Chromecast and Android Auto. Here are three suggestions:
AIMP
It has a manual mode for adding songs to the library, as well as removing and ordering them. They also highlight their ten band equalizer, sleep timer, widgets, Android Auto support and the ability to adjust balance and playback speed. The negative part is that there is advertising.
AIMP
Pulsar music player
It features the characteristic look of Material Design and a intuitive interface with animations included. It offers classic browsing through songs, albums, artists, genres and folders, as well as Chromecast and Android Auto support, widgets, lyrics display, tag editor, sleep timer, etc. The paid version, among other things, brings a five-band equalizer.
Pulsar music player
musicolet
It is a lightweight music player, very simple and no advertising or internet connection. Along with all the basic playback features, it includes advanced features like widgets, equalizer, tag editor, sleep timer, headphone control, and the ability to create/manage multiple Waiting lines.
Musicolet music player
For the more pro, streaming music services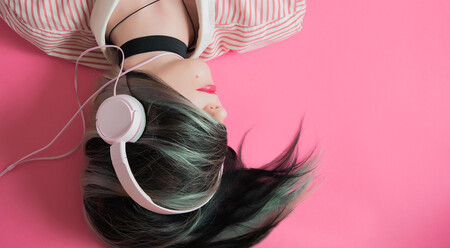 If you have an internet connection (via WiFi or mobile data) and prefer to stream music rather than download it, you have different services with their corresponding monthly subscription. Many of them also have a free version with ads and some limitations. Let's review the most popular ones:
youtube music
Following the demise of Google Play Music, YouTube Music comes pre-installed on the vast majority of Android phones. In addition to playing the songs stored on your mobile, the free version allows you to stream all kinds of music and locate it through the official profiles of the various singers and channels. Of course, it contains many advertisements and does not work in the background.
youtube music
Spotify
Probably, is the queen of streaming music. Its free version has long since reduced its limitations and now allows you to listen to hours of free music and some playlists without ads and without shuffle mode. Apart from these lists, it activates shuffle mode and interrupts you with advertisements from time to time.
Spotify: music and podcasts
Deezer
Another app with a very similar offering to Spotify is Deezer, to the point that the plans and limitations are nearly identical. With Deezer, you have access to their 56 million free songs, but with shuffle and ads. This includes additional tools, such as song lyrics or an ID of the song currently playing.
Deezer Music
Amazon Music
Amazon music platform features 2 million songs to Amazon Prime subscribers and an additional 58 million songs as part of an Amazon Prime Unlimited membership. If you don't have Amazon Prime, don't worry, you can also listen to free music with very similar limitations to the previous two: shuffle and some ads.
Amazon Music