Instagram is one of the most popular apps In Europe. The social network has long suffered from problems due to the large number of offensive or hateful comments or messages. This is why they are announcing today new functions aimed at combating this type of content in private messages.
Limit interactions and filter certain words are the features with which Instagram hopes to reduce the amount of hate messages that users receive in their inboxes. Two functions that are already starting to roll out to users.
Instagram against hate messages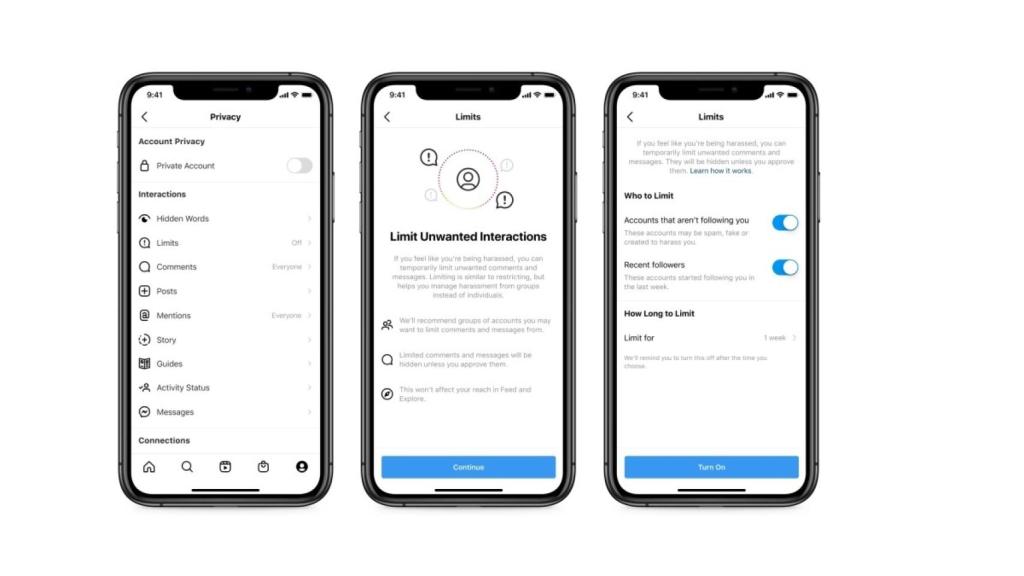 Word filtering is one of the functions that Instagram had to formalize. In the privacy settings, app users will be able to access settings to hide comments or requests for private messages. Among these options, specific words can be added, which, if detected in a message that someone sends to us, make such communication impossible.
The social network also leaves us this function which allows to limit interactions. The limits option applies to both comments and private messages in the app. With this option, the user can limit interactions for a certain period of time. It is intended for times when a post goes viral.
Along with these functions, Instagram seeks to warn users more when they visit post comments where there are offensive words or terms
. The detection of offensive words in the social network is reinforced, moreover, the warnings will be more serious, according to the persons in charge of the application.
These new features will be rolled out to users over the coming weeks. Word filtering is available already in the Android version of the application and it is expected that the rest will happen bit by bit.
it may interest you
Follow the topics that interest you
.