Apple didn't forget Siri in the recent iOS 17 update!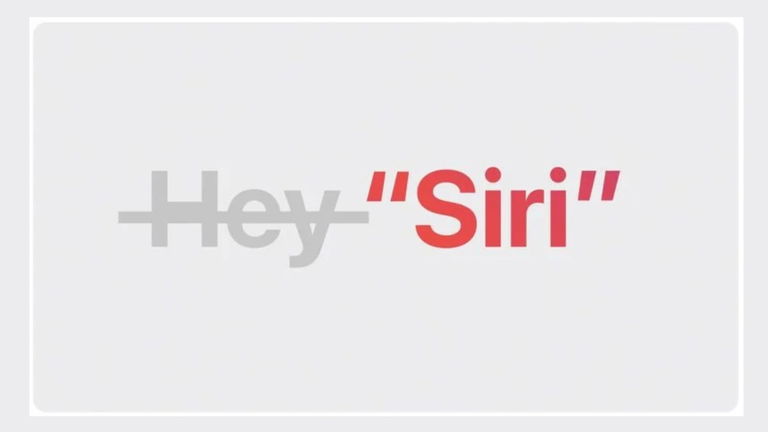 WWDC 2023 has strived to be an event that will be talked about for months, thanks to its software updates and for years thanks to hardware innovations. Although in the first category, with the exception of watchOS 10, the novelties have been rather subtle, Apple has proposed a change that will change the way we invoke Siri.
Starting with iOS 17, whose beta version for developers is already available, the famous Apple assistant reacts to the so-called "Siri" as an alternative to the famous "Hey Siri", which we have been used to for years.
No more saying hello to Siri
However, and according to an Apple publication, Apple will not make us detach from our habits so easily. Although this change is enabled by default, we will also have the option to disable it

. According to the menu available in the net version of iOS 17, we can do them by following the steps below:
Open the Settings app.
Find the "Siri & Search" menu.
Tap "Listen" and choose your preferred option: "Siri or Hey Siri", "Siri" or off.
Of course, for now, the ability to activate Siri using the one-word phrase is only Available in Australia, Canada, Great Britain and the United States.
Other Siri change in iOS 17 is the capacity of make consecutive requests without having to activate itbut these are implementations we'll learn about as Apple progresses tweaking these features, leading up to the OS's official launch in the fall of this year.
Although in recent months Siri has been at the center of controversy due to the inevitable comparisons with other virtual assistants and due to the denunciation of several bugs affecting its performance, this subtle novelty shows that the company wants to offer a more natural and perhaps, be the beginning of a long-awaited renovation.
Additionally, Apple also introduced iOS 17, iPadOS 17, macOS 14 Sonoma and new hardware products such as a MacBook Air, Mac Studio, Mac Pro and introduced the highly anticipated Apple Vision Pro.