The method of payment changes a lot in Europe. The pandemic has popularized not only card payment, something established in our country, but mobile payment.
However, Bizum has been the most powerful way to send money. Even many companies, especially in the hospitality industry, allow small amounts to be paid in this way.
What is even more complicated is the distribution of expenses. For this there are several applications in the Play Store, and today we are talking about one of them, Tricount.
Divide expenses without having to register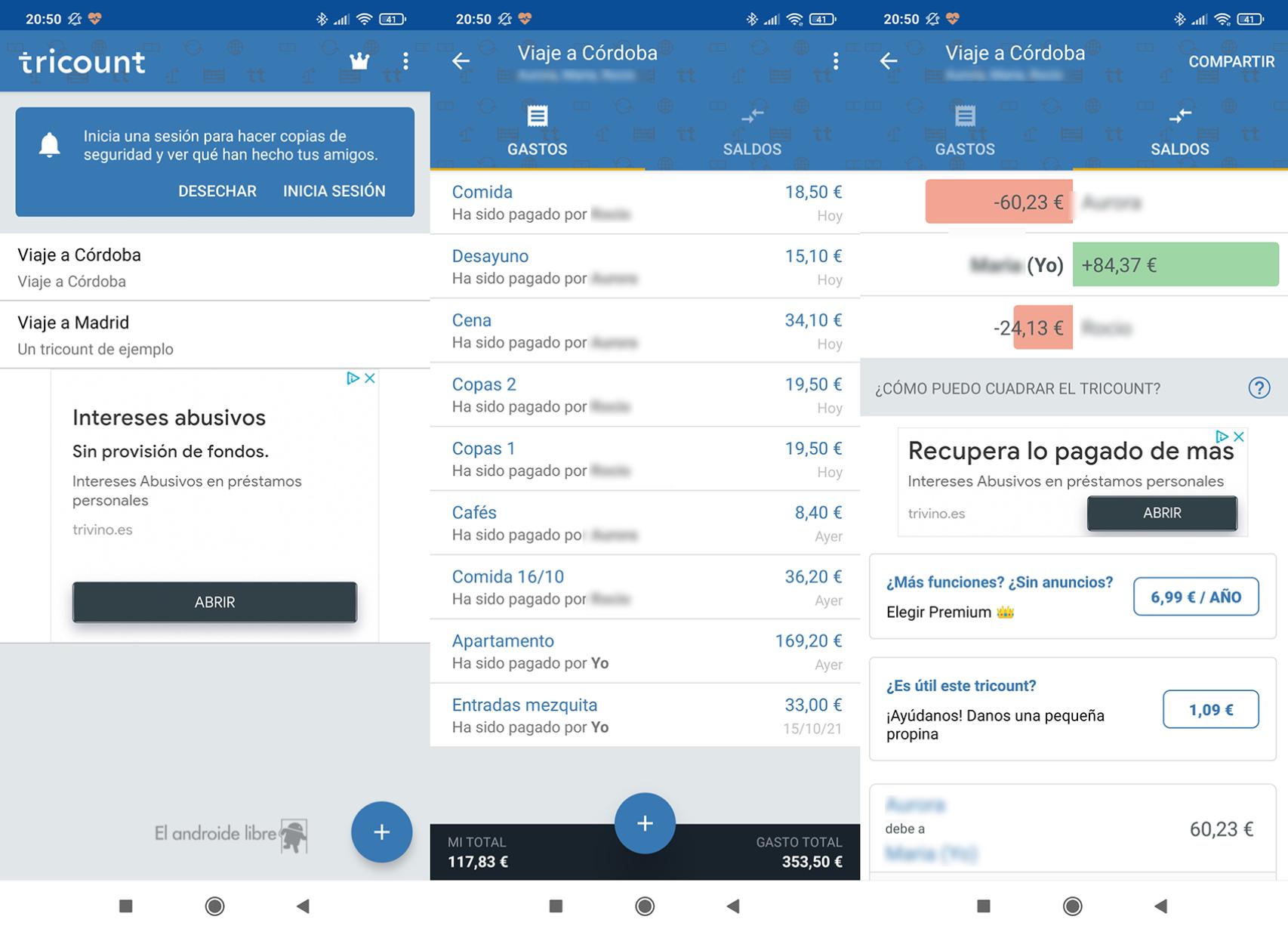 The biggest differentiator of Tricount is that it not only serves to support the expenses of a roommate, for example, but also a sporadic expense.
This app can be used without having to register, which will be much more convenient and faster for users. This, yes, someone needs to install the app, then send the links to the contacts you want. They will be able to record their expenses without doing anything else.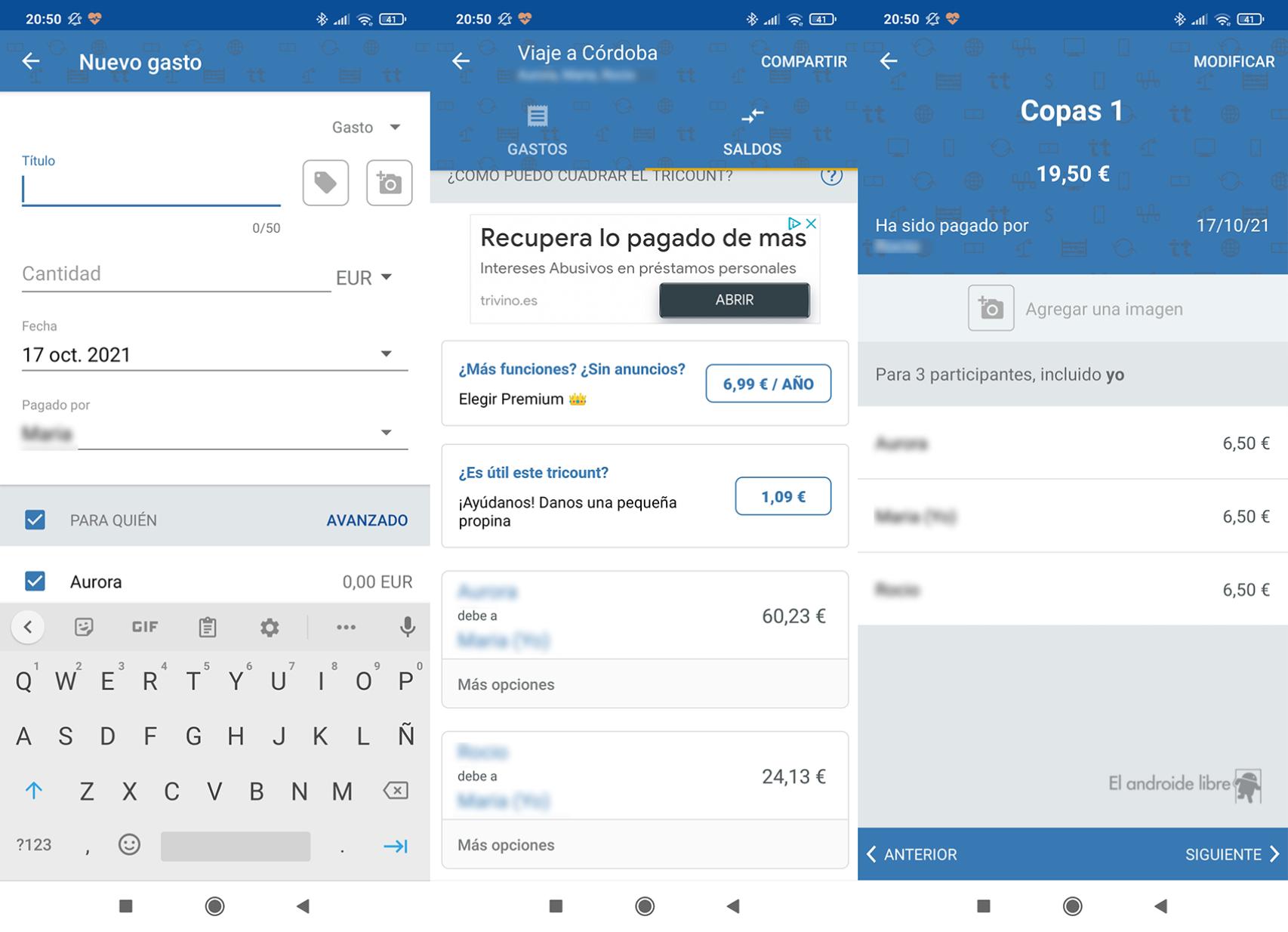 Among the options stands out that of being able to divide expenses unevenly, in case someone travels with children, or consumes more …
If we don't have coverage, that's okay because it's synchronized when we have internet again.
And if we want to use it more deeply, we can turn on notifications and register to connect to different devices.
Download it for free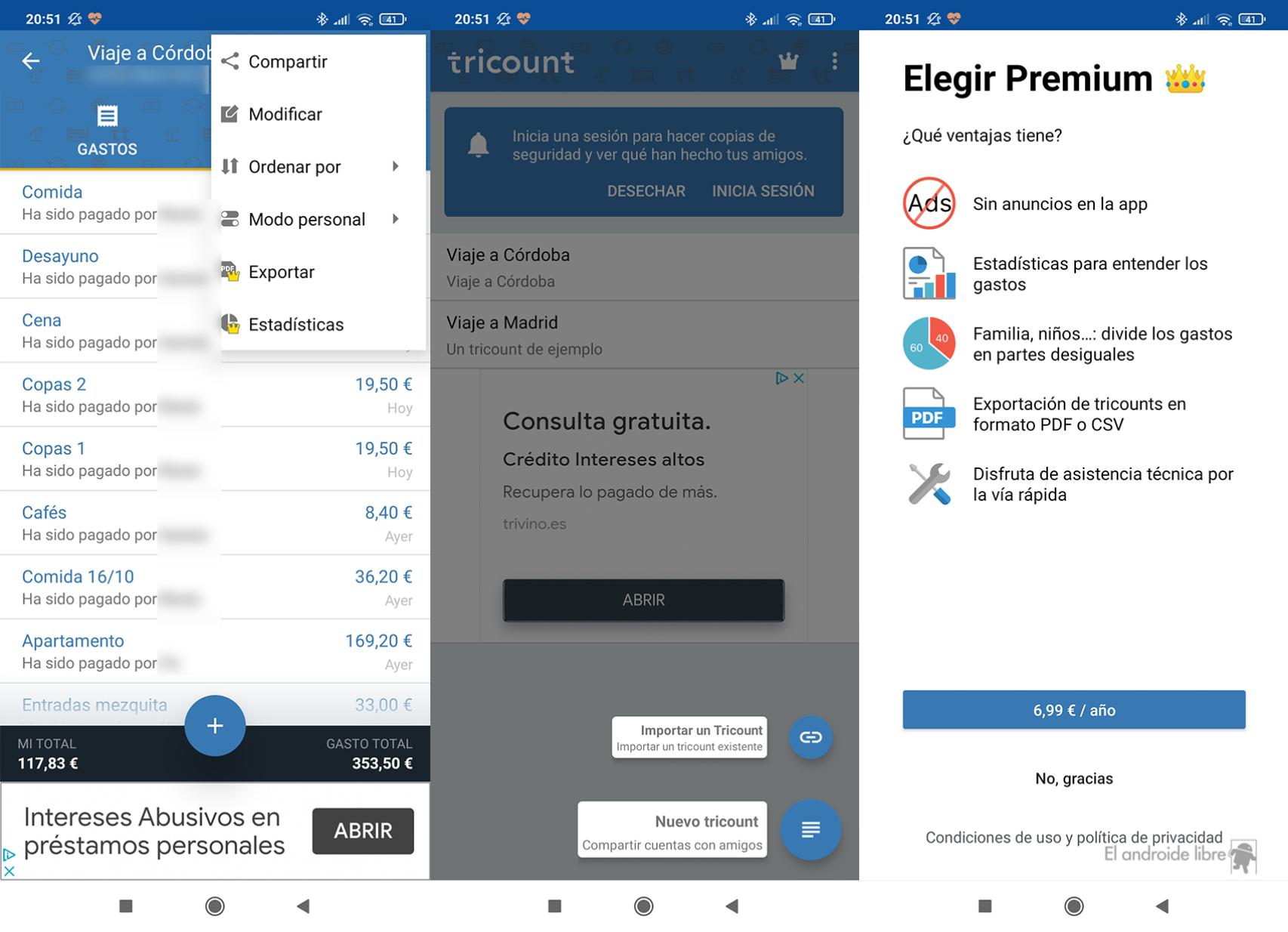 Tricount is an app that we can download for free from the Google Play Store. If we want there to be means of use, as we said, by the browser, and if we want to make the most of its possibilities, there are paid versions.
In them we will have to pay 6.99 dollars per year, and we will obtain an application without advertising, possibility of exporting the data in PDF or CVS format or graphs with statistics.
it may interest you
Follow the topics that interest you
.