Discover the 3D architectural beauty of your city with Landmarks.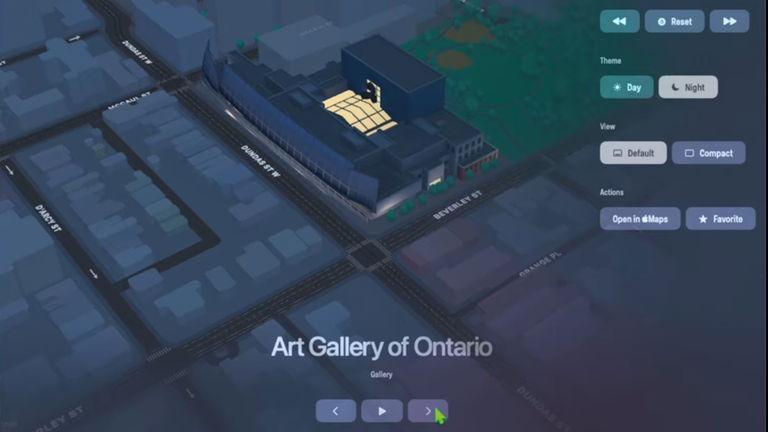 Two Canadian developers, Andre Baev y Simon Gardinierhave launched an innovative mobile application called Landmarks. The application offers a catalog with over 300 3D landmarksallowing users to interact with historical places and immersive landscapes. Among the landmarks available are some of the wonders of the world such as the Great Wall of China, Christ the Redeemer in Rio de Janeiro, Braziland the iconic Statue of Liberty in New York, USA.
the request is available on the App Store for devices iPhone, iPad, Mac and AppleTV totally free, and offers you the opportunity to live a unique and educational experience by discovering the history and culture of iconic places around the world.
However, to have access to the full experience of 3D landmarksit is necessary to have a device with an A12 or M1 chip. In this way, the application will be able to offer a smoother and better experienceespecially for those with high-end devices.
Even better, Apple regularly updates its iOS feature availability page to list cities and states to improve user experienceCurrently more than 15 pitchesincluding Philadelphia, another city in the United States of America that joins the Apple Maps "VIP" list.
Monuments: explore the world from your iPhone
Landmarks is the perfect application for those looking for explore the most famous places in the world in 3D from the comfort of your iPhone. Also offers detailed information about each place
including its history, interesting facts and much more.
One of the most important features of the platform is the pause and resume animation, which allows you to explore and enjoy each place at your own pace, and the function of time travelwhere you can see how each location has evolved from its inception to today.
The system adds day and night themes and a function for save your favorite waypointsideal for customizing the view of each place and sync them with the app.
But that's not all, because if you prefer to explore the famous places without distractions, the function of hide and show labels it's perfect for you. And one last feature of suggestions for new cities and monuments In case you want to send your recommendations to add new places to the app.
Design and news
They are design and ease of use make it very user-friendly. You don't need to be a techie to use this app, just download it, open the app and start exploring.
Instead, if you are a photography enthusiast or only you want to capture the momentthis tool too allows you to take pictures and share them with your friends and family on social networks. It is very lightweight and won't take up much space on your iPhone.