Netflix has been in the eye of the hurricane ever since the company decided to end shared accounts with anyone. Now they can only share an account people who live together and two external usersmaximum, for which you must purchase an additional subscriber pass.
[5 servicios de streaming más baratos que Netflix que merecen la pena]
In this way, if you want to share an account with someone who does not live with you, you will have to pay an additional 5.99 dollars per month and include the user in your account from the settings section, and we will show you how to do.
This will significantly increase the price you pay per month, and many people have decided that it isn't worth it, but that's not the case for everyone.
How to Add an Extra Subscriber Pass on Netflix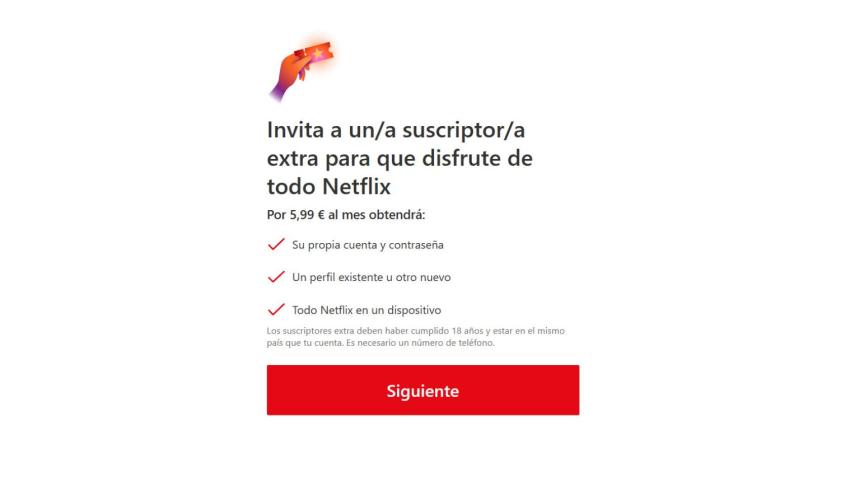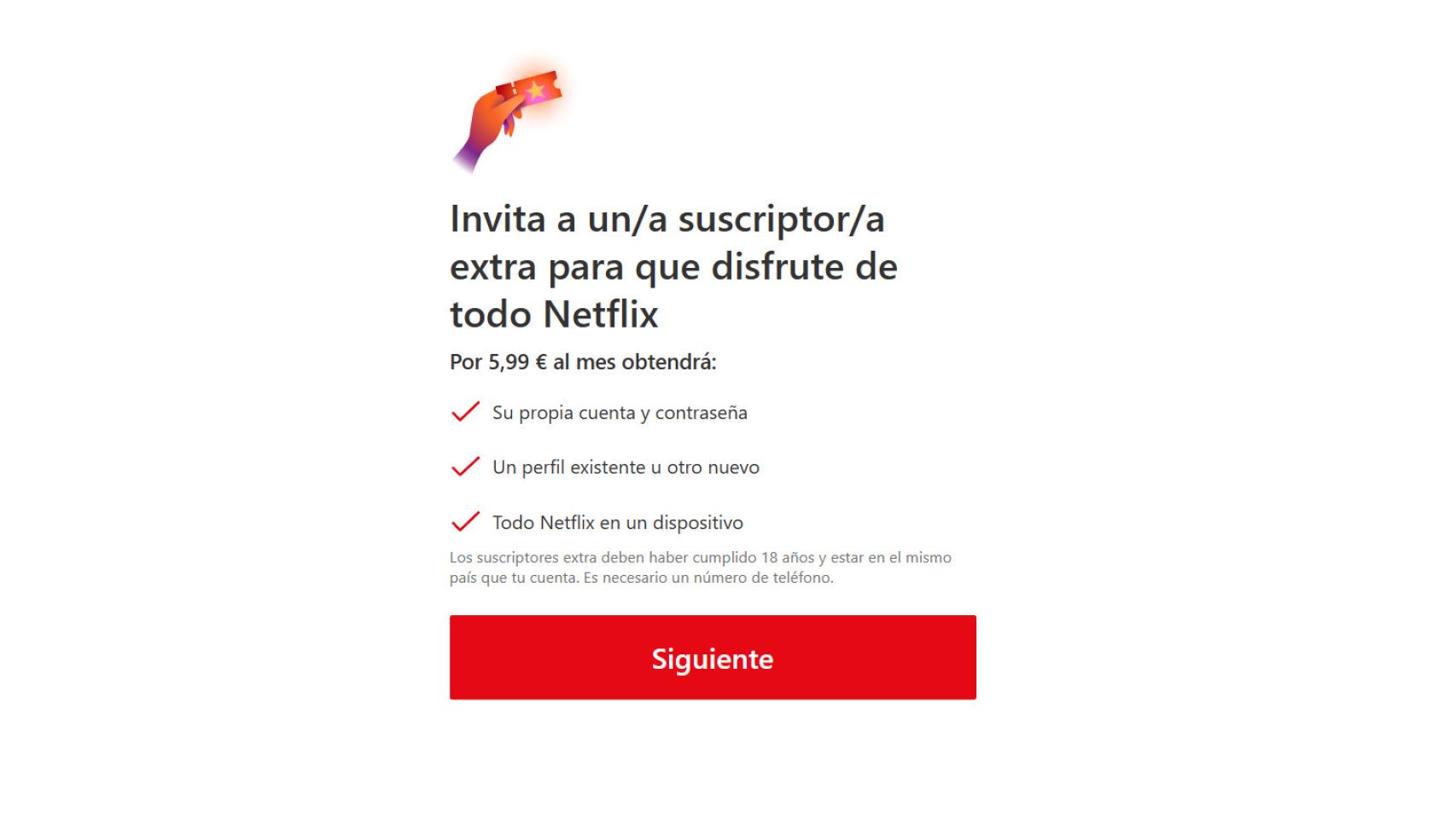 If the rest of the users you share Netflix with live in your house, that's fine, but if they live in another place, you will need to add an additional subscriber pass on Netflix, which you can do by following these steps:
Open Netflix.
Go to Account.
Click Add additional subscriber pass.
After selecting this option, you will need to enter the email of the person you want to register as an additional subscriber, as they will have their own username and password to access Netflix, as well as some limitations .

First, the company will show you a summary of the new price you will pay for Netflixsince each additional subscriber you add to your account will increase the monthly price by 5.99 dollars.
You should keep in mind that additional Netflix subscribers do not have the same privileges as users who live in the primary household. There are limitations such as being able to only download content to one device, only simultaneous playback available
You may be interested
Follow the topics that interest you