In addition to explaining the five reasons to acquire the new Samsung Galaxy A53, we are going to share the news and all the features that it brings. new mid-range mobile that we already have available here in Europe. One of the most popular smartphones that has an AI chip in its guts to enhance certain photos and videos.
Galaxy A53 5G camera specs
This new Samsung phone has four cameras in one module which just appears integrated in the same back of the terminal; very similar to OPPO's new Find X5 Pro in this regard.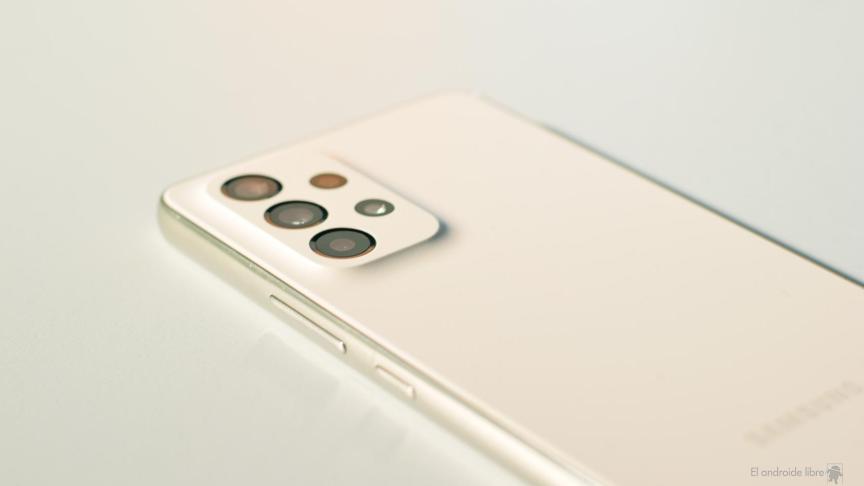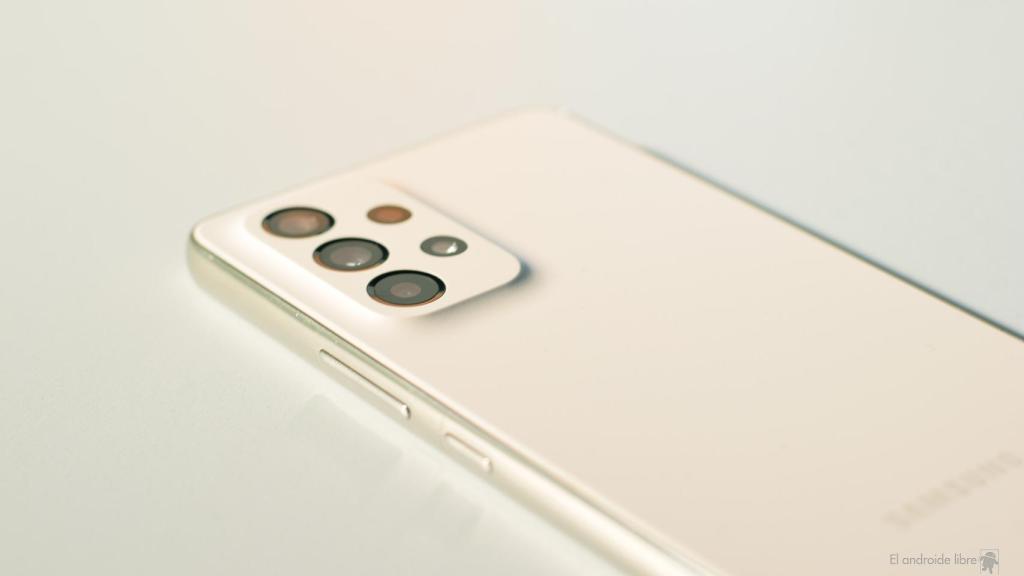 This rear camera module is composed of a 64 MP main with f/1.8 aperture with optical stabilization of the image, making it the great protagonist of this new Android mobile. In addition to this mentioned chip, different photographs can be combined to find the best thanks to its artificial intelligence; even in video you can afford to change the frame rate for a higher quality final recording.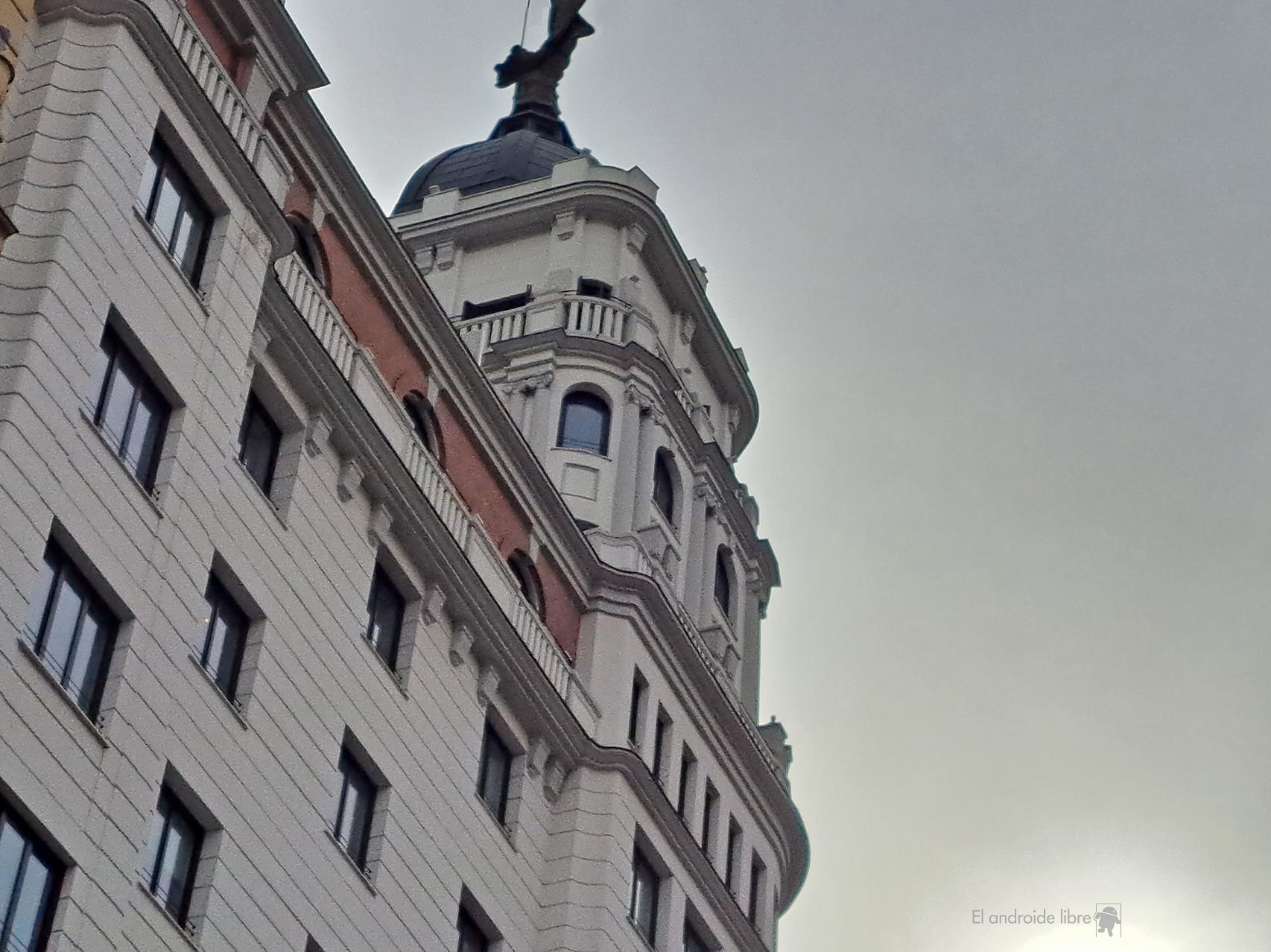 This same main sensor is the one that is perfectly valid for replace optical zoom of the Galaxy A53, one of its faults, but thanks to digital and these 64 Mpx they generate sharp and well finished zoom photos.
Se acompaña a la cámara principal con una gran angular de 12 Mpx que da buenos resultados como hemos podido comprobar esta misma mañana en Madrid, hace apenas dos horas, para tomar capturas de los edificios de la Gran Vía.
Los otros dos sensores son el macro de 5 Mpx con apertura f/2.4 y uno de profundidad también con esos 5 Mpx y f/2.4. Estos sensores ayudan en cierto tipo de fotografía para que la calidad en este campo del Galaxy A53 nos sorprenda en todo momento.
Así dibujamos las cámaras traseras para pasar a la frontal que con sus 32 Mpx y apertura f/2.2 se ha convertido en otra de las protagonistas esta mañana en ese paseo por Samsung por Madrid; fotos retrato, divertidas y más.
Las novedades para la fotografía del Galaxy A53 5G
Primeramente comenzamos con el modo diversión que unido a los filtros de Snapchat, hay que tener conexión para poder descargarlos por primera vez, y ese gran angular, puede dar a momentos bien divertidos para compartir con familiares y amigos.
Hay que mencionar que estamos ante un smartphone Android ideal para la generación de contenido gracias a esta novedad que le diferencia del anterior Galaxy A52.
Aparte de ese modo diversión que tiene su propia sección en la parte inferior de la app de cámara del Galaxy A53, tenemos un modo retrato que incluso con la cámara principal funciona la mar de bien. De hecho, tenemos la opción de pulsar sobre la pantalla para aumentar la intensidad del efecto para producir ese campo de profundidad que genera fotos de retrato bien bonitas.
Otros modos presentes son el profesional tanto para vídeo como para las fotos, al igual que el modo captura única, que grabará una secuencia para que finalmente, y gracias a la IA, genere contenido como puede ser un GIF
, una imagen o un vídeo. Lo que hace es sacar esos mejores momentos para fotos y vídeos únicos.
Una cámara que genera muy buenas sensaciones
En ese paseo por la Gran Vía nos ha quedado claro que el Galaxy A53 cuenta con una fotografía bien importante capaz de salir airosa de todo tipo de circunstancias. Nos hubiera gustado probar esa fotografía nocturna, pero para el día, a plena luz, funciona la mar de bien.
El modo diversión a bien seguro que van a saber sacarle todo el provecho un público joven seguidor de la gama A gracias a su gran equilibrio en componentes y precio final.
Un smartphone Android repleto de detalles en el que Samsung ha puesto toda la carne en el asador para convertirlo en la mejor excusa posible para pasar por su compra aquí en España.
Ahora os citamos para su análisis y así conozcáis todos los detalles de este gama media, ya que no estamos solamente ante un móvil dedicado a la fotografía, sino que cuenta con un gran rendimiento, ese One UI con Android 12 y un gran diseño.
Te puede interesar
Sigue los temas que te interesan