New football simulation predictions
FIFA 21 is coming, fans of this series are already thinking about which release date should be ticked in the calendar. We are happy to serve you.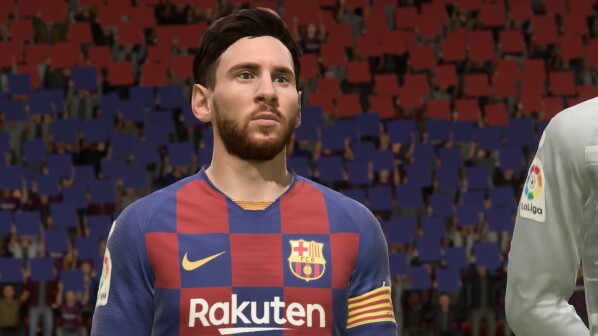 For regular releases of the FIFA game series, you can rely on the publisher EA. New parts of popular simulations appear every year, so FIFA 21 will definitely appear this year.
But when will the new FIFA be released? Popular candidates for the release date are of course September 25, 2020. It was the last Friday of September, and then the last part of FIFA appeared, including FIFA 20. Of course, the final date may be different, but the period at the end of September has already bleed among FIFA fans.
FIFA 20: Icons in FUT
Picture 1/91

Barnes in FIFA 20 [new]
[Source: EA screenshot]
Then it may appear on the PC, but it will also appear on many consoles and some streaming services. The PS5 and Xbox Series X releases should be safe, but only after September. The next generation of game consoles is not expected to appear until the end of 2020.
End of September for PC, PS4, Xbox One, Switch and Google Stadia
End of 2020: For PS5, Xbox Series X
Play FIFA 21 before release

You will be able to play FIFA 21 in advance, as a demo version with limited content will appear in advance every year. The demo should appear in mid-September.
Like last year, EA may also offer attractive pre-order offers and bonuses to EA Access and Origin Access Premier subscribers. You should be able to play the full version of FIFA 21 three to eight days before the release. EA Access costs 4 Euros per month, and Origin Access Premier costs 15 Euros per month.
EA has not yet announced FIFA 21, but it should be announced at the publisher 's EA Play event by mid-June. It will be held on June 11, 2020.
What can you expect in FIFA 21

You can strongly expect to get all the main modes in FIFA 21 that already exist in FIFA 20. Whether it's startup mode, FIFA Ultimate Team or professional mode-everything will exist. We also expect Volta mode to be playable again, because EA will not reject it after one year.
Therefore, you do not have to wait until FIFA 21. Play FIFA 20 peacefully and learn about the latest events in our FUT calendar. Soon you will see the first trailer of the new FIFA directly with us.
From 2020, all other game highlights can be seen in our large game release list.